If Russia is on your bucket list, then the Hermitage has to be a stop during your trip. This is one of the most prestigious museums in the world with over three million historical objects that represent the golden times of Russia. This museum is so big that you will need eleven days to see it all even if you only explore each display for less than a minute.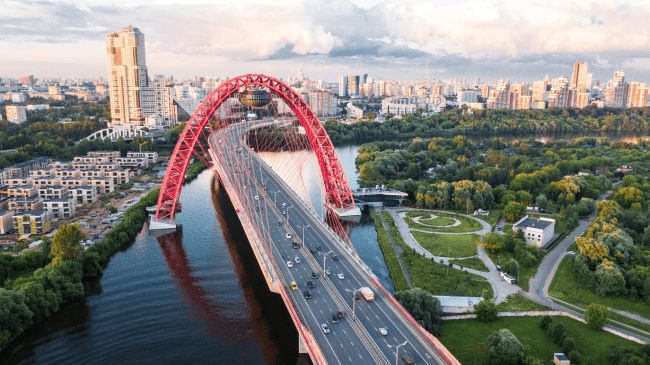 Visiting Russia has become easier since 2019 when the government implemented the electronic visas. These procedures are 100% online and you just need access to an Internet connection.
Ready to start this fantastic trip to Russia? iVisa.com can help you with the Russia Vladivostok e-Visa, start the application and enjoy a simple, fast and reliable product.
Continue reading about the Russia e-Visas.
Frequently Asked Questions (FAQs)
What is the Russia Vladivostok e-Visa?
The Russia Vladivostok e-Visa or also known as the Far East e-Visa is one of the electronic visas offered by the Russian government to citizens of 53 countries. This is meant to facilitate entry requirements and increase international tourism. This is a 100% online process and you don't need to visit a Russian consulate, so everything is made easier.
Apart from the Far East (Vladivostok) e-Visa you can also apply for the Kaliningrad e-Visa or the St Petersburg e-Visa. This will depend on the Russian region you want to visit.
I'm a citizen of Vatican City, do I need a Russia e-Visa?
As a citizen of Vatican City visiting Russia, you need an e-Visa. You can apply for the Far East (Vladivostok) e-Visa, the Saint Petersburg e-Visa, or the Kaliningrad e-Visa.
Remember this process can be done online so from anywhere with an Internet connection. Ready to travel? Then apply now!
How long are the e-Visas valid?
The e-Visa is valid for a Single Entry that allows a maximum stay of 8 days Per Entry. Once you have an approved document, this can be used for a maximum of 30 days after issued. These characteristics apply to the Far East (Vladivostok) e-Visa, the Saint Petersburg e-Visa, and the Kaliningrad e-Visa.
Keep in mind that according to the e-Visa chosen you will need to enter and leave through the specified entry points. In the case of Far East (Vladivostok) e-Visa you can only enter through the free port of Vladivostok, Kamchatka, or Sakhalin.
If you are not sure which e-Visa do you need, contact the iVisa.com's support agents for further explanation.
What relevant information is required?
A scan of your passport, check that your passport is valid for at least 6 months from the arrival date.
Return flight ticket, you must have a ticket back home, so it proves you won't be staying in Russia indefinitely.
Accommodation, make the reservation with a hotel or Airbnb.
An email address, that must be valid, so you get your e-Visa correctly.
Payment methods, use a Paypal account or pay with a credit/debit card. iVisa.com has a low-cost price for your easy process for your Russia e-Visa.
Start applying so you too can visit Russia soon!
Which are the processing times?
iVisa.com offers three alternatives for processing times:
Standard option, the visa will be ready in

9 days

for

USD 25.00

.
Rush option, the iVisa.com's team will work on your document for

7 days

paying

USD 40.00

.
Super rush option, you need to travel in less than a week then choose the fastest service, and in

5 days

for

USD 50.00

you will have the Russia e-Visa.
These services apply for the Far East (Vladivostok) e-Visa, the Saint Petersburg e-Visa, and the Kaliningrad e-Visa.
What is the process to get the e-Visa?
The process is simple so you just need to follow the next three steps:
Answer the questions in the [online form] with your personal information and choose a processing time (Standard, Rush, or Super Rush).
Review your answers and complete any blank spots left (if applicable). Select a payment option between a Paypal account or a credit/debit card.
Attach the scan of your passport and any other documents required.
You just need a few minutes and your document will be ready! Start your application with iVisa.com!
Can I trust iVisa.com?
Of course! iVisa.com works with high-security standards that apply to all of its systems and teams. Your details will be safeguarded throughout any e-Visa process and we will make sure to provide you with your document in the times required. Keep reading our customers' reviews to know more about iVisa.com's quality service.
Although iVisa.com doesn't work directly with the Russian authorities, we specialize in e-Visas and we can help you with any related requirement.
Where can I acquire more information?
Explore the application page which has further details about the Far East (Vladivostok) e-Visa, Saint Petersburg e-Visa, and Kaliningrad e-Visa.
Contact iVisa.com's support team if you have any doubts. They are available 24/7.