Russia is famous for its incredible ballet performances and now you can see them in person in the Bolshoi Theatre. Not just the dance is amazing but the building itself represents Russian history, a building set in 8 columns with golden balconies and seats covered in exquisite red-velvet. This is complemented by a unique adorned roof and a central chandelier. Did you know the Swan Lake performance was first presented here in 1877? Indulge yourself with some Russian ballet and enjoy this incredible country's culture.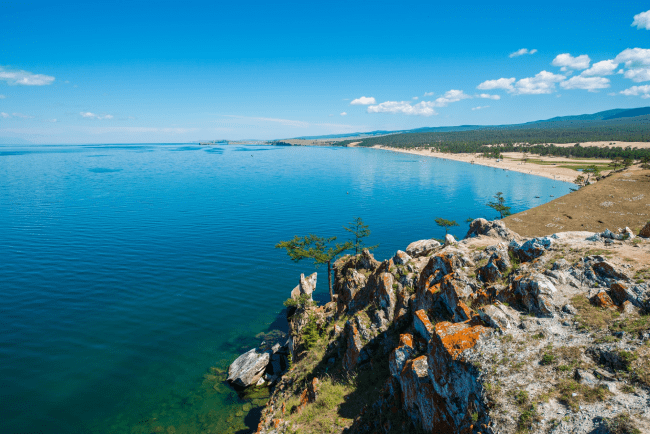 Nowadays, is much easier to enter Russia due to its new electronic visas or eVisas which have been available since 2019. Russia is moving forward by simplifying its entry requirements and now you only need to go through an online form and you are ready to visit Russia.
iVisa.com brings you a simple, fast, and 100% reliable product with the Russia Vladivostok eVisa which you can start here.
Check out more information about Russia eVisas.
Frequently Asked Questions (FAQs)
What is an eVisa?
e-Visa means an electronic visa. This new process for Russia allows a much simpler procedure to get a visa. You just need to fill out an online form with all your information, submit the application, wait for a standard time and you get your eVisa in your email. Russia has made three eVisas available:
Far East (Vladivostok) eVisa
Kaliningrad eVisa
St Petersburg eVisa
Each one takes you to different regions and cities around Russia, therefore, check on your itinerary to choose the one right for you.
We can help you sort this out through our application page or contact an iVisa.com's agent to get further information.
Can citizens of Spain apply for a Russia eVisa?
Yes, they can. Citizens of Spain are eligible to apply for the Far East (Vladivostok) e-Visa, the Saint Petersburg eVisa, or the Kaliningrad eVisa. There are only 53 countries around the world chosen by the Russian government to have access to these e-Visas, so start your application soon and take advantage of this new process.
How long are the eVisas valid?
The Russia eVisas are meant to be short-term and are related to tourism, business, and humanitarian reasons. For this reason, the Far East (Vladivostok) eVisa, the Saint Petersburg eVisa, and the Kaliningrad eVisa are valid for a Single Entry with a maximum 8 days Per Entry stay. The document lasts up to 30 days after issued from the approved date.
According to which eVisa you get, you must enter through the entry points detailed by the government guidelines. For example, for the Russia Vladivostok eVisa, you can only enter through the free port of Vladivostok, Kamchatka, or Sakhalin.
Go to the application page and explore the points of entry for the eVisas in St Petersburg and Kaliningrad.
What information should I provide?
You must present the following information:
A scan of your passport, that clearly displays your data and photo.
Return flight ticket, to prove your short-term visit will end when it should.
Accommodation, get your booking from a hotel or Airbnb.
An email address, that must be valid to get your eVisa correctly.
Payment options, pay with your Paypal account or use a credit/debit card. iVisa.com charges a minimum price to get your application safely done.
Maybe you are wondering if you have the correct requirements? Check with our customer team for any doubts about this.
What are the different processing times?
You can choose between the next options according to your needs:
Standard alternative, our team will work in your requirement in

9 days

for

USD 40.49

.
Rush alternative, in case you want it faster, get your eVisa in

7 days

paying

USD 48.49

.
Super rush alternative, your trip is a few days away then get it in

5 days

for

USD 74.99

.
What is the process to obtain the eVisa?
We have 3 important steps for you:
Answer the questions in the online form and choose a processing time according to your needs.
Review your information and complete any blank spots left (if applicable). Pay using a Paypal account or a credit/debit card.
Attach your required documents and apply.
It's as easy as it sounds! Start your application with iVisa.com!
Can I trust iVisa.com?
For sure! All our customers feel comfortable working with us because we make sure our processes are done properly. Read our customers' reviews and look further in iVisa.com's main page. Although iVisa.com works separately from the Russian government, we know hall about these applications, so you will obtain your eVisa in a trusted way.
Where can I get more information?
Keep exploring the application page to get to know more about each eVisa, the Far East (Vladivostok), Saint Petersburg, and Kaliningrad. Reach out to iVisa.com's support team with any questions, they are available 24/7.
Get your Russia Vladivostok eVisa with us today!