Have you ever heard about Kaliningrad in Russia? This region was once a part of the USSR but now is under the jurisdiction of the Russian Federation. This region is located between Poland and Lithuania, and it's a constant touristic point in Russia. To visit it, you need to get a Kaliningrad eVisa, which is a different type of visa from the conventional Russian paper visa.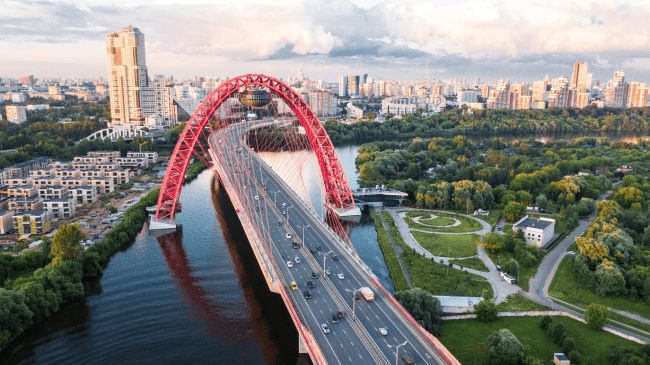 The good thing about this eVisa is that you don't need to take a trip to any Russian embassy to obtain it, ​​nor do you have to fulfill long reports on the official government website. You can apply using iVisa.com's online form to save a lot of effort and time.
We understand that the cost is always the most important topic to discuss when you're planning a trip, which is why you'll be able to learn how much the Kaliningrad eVisa cost by reading the following information.
Frequently Asked Questions / FAQs
What is a Kaliningrad eVisa?
The Kaliningrad e-Visa is an official travel authorization that allows visitors entrance into and travel within the Russian region of Kaliningrad for tourism plans. This document enables visitors to stay in the Kaliningrad region for 8 days Per Entry as long as they have their valid passports and follow all the proper measures.
The Russian Ministry of Foreign Affairs launched this product on July 1st, 2019. Since then, it has been used for many travelers.
How can I know if I'm eligible for this document?
You can check that information by using iVisa.com's website. Once you enter this website, you'll be able to see the Visa Checker Tool, which is on the homepage.
In this tool, you have to choose your nationality and then leave 'Russia' as the main destination. This way, you'll know if you can apply for the Kaliningrad eVisa or not.
How long is the Kaliningrad eVisa valid for?
Please note that once you obtain your eVisa via email inbox, it'll be available for 30 days, but once you arrive in Russia, you'll be able to use the document for 8 days.
What documents should I get to apply?
You can get this document on your own by taking the time to visit a Russian embassy and then book an appointment to answer the forms about your upcoming trip. As you can see, this method is tricky and time-consuming, which is why we recommend you to take advantage of iVisa.com's service.
The best part about this service is that you don't need to collect a lot of documents to apply, you just have to collect the following:
Your valid passport, with at least 6 months of validation.
A professional photo, which you can obtain using iVisa.com Photos's professional picture service.
Email Address because you'll need it to receive the document.
Valid payment options, including debit/credit card or/and Paypal profile to pay the fees.
How much does the Kaliningrad eVisa cost?
We know that this is the real reason you are reading this article, but before giving you the prices, consider the following: the total cost will depend on your nationality and how quickly you need your eVisa.
Considering this, we'll give you a reference to the average prices. We took Spanish nationality as an example, but as you've read before, these are average prices:
Standard Processing Alternative – you'll just need to wait

9 days

and pay

USD $40.49

.
Rush Processing Alternative – the total cost will be

USD $76.99

this time and you'll wait

7 days

.
Super Rush Processing Alternative – This is the most expensive because it has a total cost of

USD $112.99

, but you'll get your eVisa in only

5 days

.
How can I apply?
The process that iVisa.com created is straightforward, and it doesn't require much effort to complete. It will only take you 20 minutes if not less to have everything ready to receive your Kaliningrad eVisa according to the procedure time you have chosen.
These are the steps you must complete with iVisa.com:
Your first step, is to answer the questions in the online form and then choose the procedure alternative you prefer.
Your next step is to check that all the personal data you gave is ok, with no typos or mistakes. Once you're ready with that, you can pay for the fees.
Your final step is to upload and also attach the documents to your online form and send the application form to revision.
Once you click the 'submit' button your job is done and now it is time to let iVisa.com finish the rest. After that, you just have to wait for your Kaliningrad eVisa and that's it!
How many times can I enter Kaliningrad with this eVisa?
You should also know that the eVisa from Kaliningrad offers you Single Entry, so you can enter this region only once. Please, don't forget that it is valid for 8 days Per Entry.
Is there any special condition I should consider before applying?
The most important thing you should always remember is your passport's validity. Your passport must have a valid date when applying. In other words, it shouldn't be expired, and it should remain valid for 6 months starting from the application date.
Is it safe to use iVisa.com?
You can be sure that it is! iVisa.com's service is completely reliable and it is a great option if you don't want to risk your personal data on the Internet. In iVisa.com, we have at our disposal an incredible team and modern system that won't filter any of the information you offer. If you still have doubts about our service, then you can read our reviews with thousands of comments from our clients.
Where can I find more information?
This is an important document to enter Russia, but it's still a little bit unknown, which is why we understand that you might still have some doubts about it. If that's what happening to you right now, then you can talk to iVisa.com's customer service agents or explore our iVisa.com's blog to get other useful tips, especially if you're planning to travel soon.