If you are neither visa-exempt nor eligible for an electronic visa for Russia, your only option is to go to the nearest Russian embassy and apply for a visa there. However, one of the documents you will be asked to provide is a Russian invitation letter. iVisa can help you get it in as little as 30 minutes. All you have to do is carefully follow the instructions. Please keep in mind that the invitation letter we send you cannot get you into Russia. Only a visa can.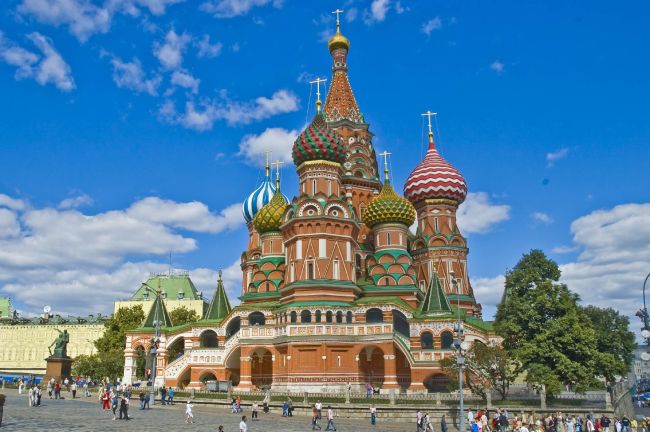 What are the requirements for a Russian invitation letter?
Before you proceed to fill in the application form, we recommend that you put together the required documents. That ensures a smoother application process. You need the following:
Passport – if you want to apply for a Russian invitation letter, you need to hold a passport that is valid for at least another 6 months from the date of arrival in Russia. Do not forget to check the expiry date before you apply.
Accommodation information – you need to have proof that you have a place to stay while in Russia. You do not have to book a hotel before you apply, but you need to be able to provide the accommodation information.
Established travel dates – if you do not know the exact travel dates, you need to be able to provide the closest approximation possible. You do not have to book a flight before you apply.
E-mail address – iVisa will send you the Russian invitation letter via e-mail in PDF format. You need to print it out in color before you take it to the consulate.
Means of payment – iVisa accepts multiple methods of payment so that you can use the one that is most convenient for you. Credit and debit cards are allowed, but you can use PayPal, Alipay, or WeChat as well.
The online application form
The next thing you have to do is to handle the application form. You should not experience any difficulties but if you need some help, iVisa's customer support is available 24/7 and free of charge.
The form is divided into three simple steps. Step number one asks for your personal information, as well as for passport info and travel details. But you also need to select a processing time for your application and the type of Russian invitation letter you want. As far as the processing time is concerned, you are given three options:
Standard processing – your application is processed within 24 hours, and you are charged $30.
Rush processing – your invitation letter is ready within 12 hours, and you must pay $55.
Super Rush processing – you receive your Russian invitation letter in just 30 minutes, but you need to pay $80.
The prices above apply when you want a Tourist invitation letter with a single entry and a 30-day validity period. If you want two entries, the processing time as 24 hours, 6 hours, and 30 minutes, and the fees are $40, $65, and $90 respectively. For the Business Invitation letter, both the processing times and the fees are higher. Your document is ready in 5 business days, 3 business days, and 2 business days. The prices are $80, $105, and $130 respectively.
The second step only wants you to cover the payment and revise your form, while the third is the moment when you are asked to upload your application's supporting documentation. When all three steps are complete, you can submit the form. You are pretty much done at this point. And that is how you get an invitation letter for a Russian visa.
After we process your application, we will send it to you via e-mail. You need the Russian invitation letter as well as other documents when you get to the Russian embassy. We recommend that you give them a call and inquire about all the other requirements.