We are sure you know about Vladimir Putin. More than just the president of Russia, he is a globally recognised character who is leading a transformation in Russia in terms of the economy, social matters, and culture. He's been in power since 2000 and is into his fourth term currently. Many of his decisions could be controversial but we must congratulate the fact he is giving tourists further opportunities to try to enter Russia through the new electronic visas.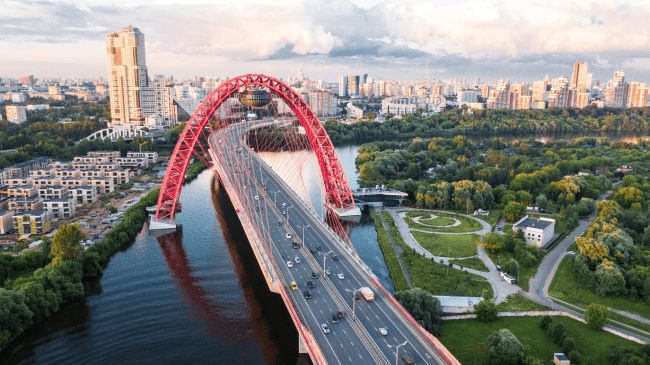 Travelers from 53 countries can apply to the Russia Vladivostok eVisa and two more e-Visas if they want to visit different regions in Russia. Serbia is part of these countries, therefore, citizens of Serbia can apply for the Russia eVisas. This is a great advantage as most countries around the world have to go through a traditional visa process that demands time and often difficult procedures.
With iVisa.com you don't have to worry about anything because you can get your Russia Vladivostok eVisa using a fast, simple, and 100% reliable service.
Keep on reading to know more about eVisas.
Frequently Asked Questions (FAQs)
What is an electronic visa?
An electronic visa or eVisa is a new world trend to provide a simple process to obtain a visa. This usually goes along with the fulfillment of an online form and you just need some spare minutes and access to an Internet connection to make it possible. Russia has implemented this process since 2019 and now there are three eVisas available: Far East (Vladivostok) e-Visa, the Kaliningrad eVisa, and St Petersburg eVisa.
Ready to apply? Go to the application page.
Do I need an e-Visa as a citizen of Serbia?
Yes, Serbian citizens who want to visit Russia will need to apply for any of the three Russia eVisas: Far East (Vladivostok) eVisa, the Kaliningrad eVisa, and St Petersburg eVisa.
Each eVisa will give you access to a specific region in Russia, therefore, think about your itinerary and the places you want to visit. You can apply to either one or all the eVisas. Do you need further details about this? Contact our customer service agents.
How many days can I stay in Russia with the eVisa?
Your e-Visa is valid for 8 days Per Entry once you enter the country. As well, the document only allows a Single Entry to the country. You have 30 days after issued to use your e-Visa from the issue date.
Ready to apply? Go here and begin with iVisa.com.
What information do I need for the eVisa process?
You will need the following:
A passport scan, that will be uploaded at the end of your application. You should have at least one blank page in your passport for the stamp when entering Russia.
A return flight, to prove you will be going back to your home country after your trip to Russia.
An accommodation reservation, either book with a hotel or an Airbnb, they are both valid.
An email, we advise you to make sure it is a valid one, as your eVisa will arrive at that email.
Payment options, you have two alternatives, either you pay with a Paypal account or use a credit/debit card.
Now you know everything you need to get started, go to the application page.
What are the processing times for the Russia eVisas?
Just to make it easier, with iVisa.com you have the same options for any of the following Russia eVisas: Saint Petersburg eVisa, Kaliningrad eVisa, and the Far East (Vladivostok) eVisa.
Standard alternative, your application will be ready in

9 days

at a cheap price of

USD 25.00

.
Rush alternative, wait only

7 days

at a price of

USD 40.00

, so your e-Visa arrives at your email.
Super rush alternative, the fastest option with only

5 days

to wait for

USD 50.00

.
You are unable to choose one alternative? Then reach our support agents as they can advise you.
Can you outline the steps for the Russia eVisa?
Respond to the questions in the application and pick a processing time (Standard, Rush, or Super Rush).
Check your information and proceed to pay. This can be done with a Paypal account or with a credit/debit card.
Upload the scan of your passport and any other document required.
Start your application with iVisa.com, here.
How reliable is iVisa.com with the eVisa process?
100% reliable. iVisa.com has been working with travel documentation for a great number of years and the experienced team follows strict safety guidelines for the protection of your personal information. Our customers are the best proof of iVisa.com's quality service. Go check our client reviews section and read about our great satisfaction rate.
I have more questions, where can I get more info?
Keep exploring the application page as there are more details to discover. As well, write to [email protected] and you will receive an answer very soon. We also give you the option to contact iVisa.com's support agents for any inquiries.