Russia is famous for several things and one of them is the Matryoshka doll, more commonly known as Russian dolls. These special wooden dolls represent a traditional Russian woman and it's a regular purchase by international visitors. These dolls have been around since 1890 and you can also get your hands on them if you travel to Russia.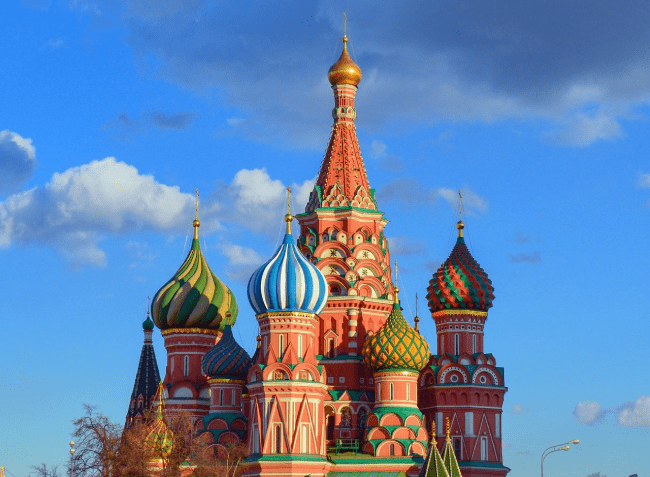 Citizens of Switzerland can visit Russia just by applying for the Russia Vladivostok eVisa. This electronic visa just requests completion of an online form that can be easily done with iVisa.com.
iVisa.com is offering a fast, simple and 100% trustable service for your Russia eVisa, that you can get here. Ready to see some real Matryoshka dolls in Russia? Then continue reading about the eVisa process.
Frequently Asked Questions (FAQs)
What is a Russia eVisa?
The Russia eVisa is an electronic process that simplifies the entry requirements to Russia. Forget about the extensive paperwork, interviews at the consulate, and long waiting periods. Now this 100% online process can get you a Russian eVisa in just a few days. There are three eVisas available:
Kaliningrad eVisa
Saint Petersburg eVisa
Far East (Vladivostok) eVisa.
Ready to go to Russia? Because we are ready to help. Go to the application page now!
Can citizens of Switzerland apply for an eVisa?
Yes, Switzerland is among the 53 countries that can apply for the three Russia eVisas, Kaliningrad eVisa, the Saint Petersburg eVisa, and the Far East (Vladivostok) eVisa. Remember that each eVisa refers to a specific region in Russia, so check your itinerary to see which ones best suit you.
Not sure about the eVisas? Get in touch with iVisa.com's customer service for any questions.
How long are the eVisas valid for?
The Russia Vladivostok eVisa is valid for 8 days Per Entry with a Single Entry. The eVisa document should be used within 30 days after issued from the issue date. The Russia eVisas are meant for tourism, business, and humanitarian purposes.
iVisa.com also gives you the option to apply for an Invitation Letter, which is necessary for the traditional visas to enter Russia. If you want to stay longer or get multiple entries, then the Invitation Letter is the best choice for you.
What information should I provide for the Russia eVisa?
Have to hand, these important requirements:
Passport, make sure to have a clear scan showing your picture and personal information.
Return flight, the Russian immigration authorities request a return ticket so they are sure you won't be overstaying in Russia.
Accommodation, a hotel or Airbnb reservation is adequate.
Email address, this is relevant to get your eVisa directly to your valid email.
Payment options, payment can be done through your Paypal account or with a credit/debit card.
This is an easy process! Get your eVisa with iVisa.com!
How long does it take to get the eVisa?
According to your time and budget, you can select any of the next options:
Standard service, pay only

USD 25.00

to get your Russia eVisa in

9 days

.
Rush service, for a

USD 40.00

fee, we will work on your document for

7 days

.
Super rush service, for the quickest option you will pay

USD 50.00

so your document is ready in

5 days

.
Once you start the application process for any of the eVisas, Kaliningrad eVisa, the Saint Petersburg eVisa, and the Far East (Vladivostok) eVisa, you will be given the option to choose between those processing times.
Get in touch with iVisa.com's support agents in case you have doubts around iVisa.com's fee.
What exactly is the procedure to get the Russia eVisa?
First, answer all the questions in the electronic form and pick a processing time.
Second, double-check your information and try not to leave blank spots. Proceed to pay with a Paypal account or a credit/debit card.
Third, attach the documents required, such as your passport scan.
This is all you need to do! Apply now!
How will I get my eVisa?
The Russia Vladivostok eVisa will be sent to your email address, the one you specify in your application. Once you have the eVisa in your email inbox either you print it or save it to a personal electronic device so it can be easily shown to airport officers. This will be the only requirement to have a smooth entry to Russia.
How trustable is iVisa.com?
100% trustable. iVisa.com is an experienced company in all sorts of travel procedures, such as the Russia eVisas. iVisa.com is proud to work with the best safety guidelines within its platforms and teams. Read about our customers' opinions so you are sure you are making the right decision.
Who can I contact for further information?
You can contact our team of customer service agents that will gladly help you with any inquiries about the Kaliningrad eVisa, the Saint Petersburg e-Visa, or the Far East (Vladivostok) eVisa.
Continue by applying now to get your Russia eVisa!