If you are thinking of traveling to Russia, you should know first what documents you might need to show at the airport entrance. Remember that you may need a Paper Visa if you want to visit the whole country, but you may also need only the Kaliningrad eVisa if you want to know the Kaliningrad region. That's why it can be very helpful to know these details about the Kaliningrad eVisa Processing Time.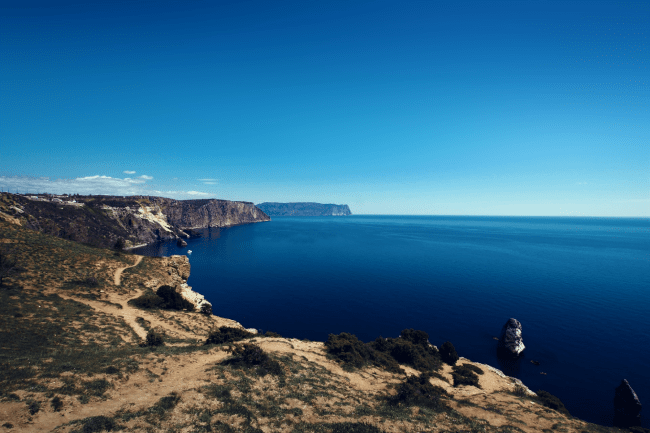 Remember that you can get your Kaliningrad eVisa by applying with iVisa.com. The service we offer on this page is 100% guaranteed and it doesn't require much effort on your part so that you can complete all the requirements in a matter of minutes.
With iVisa.com, you can avoid visiting the embassy and waiting in long queues just to fill out some forms, since it's no secret that this can take a long time.
If you want to know more information about this document, we recommend you to keep reading this article.
Frequently Asked Questions
What is the Kaliningrad eVisa?
The Kaliningrad e-Visa is one of the most important travel documents to enter Russia. This is a travel authorization that permits you to travel to the Russian region of Kaliningrad if you want to do it for leisure. This travel document allows you to visit Kaliningrad for 8 days from the date of entry, but for that, you must keep your passport with a valid date (in other words, it shouldn't be expired).
Is the Kaliningrad eVisa the same as a Paper Visa?
These documents are not the same at all. The Paper Visa is the official visa that enables you to enter Russia, so you can visit the entire country without limits as long as you obey the maximum stay allowed.
On the contrary, Kaliningrad eVisa can be used only in the Kaliningrad region, so you can't access other places in Russia with this document. Another difference between these documents is that the Kaliningrad eVisa can be obtained with an online application form, while the paper visa cannot (you have to go to an embassy to obtain it).
How can I know if I'm eligible for the Kaliningrad eVisa?
Once you enter the iVisa.com's website, you'll be able to see the Visa Checker Tool, so you can use it to confirm if you need the eVisa or not.
It's quite simple to use it, you just have to select your nationality and then choose 'Russia' as the country destination. Next, you'll be able to know if you can apply for your Kaliningrad eVisa. Don't forget that if you want to visit the whole country, you'll probably require the Paper Visa.
How long is the Kaliningrad eVisa valid for?
Once you obtain your Kaliningrad eVisa through your email, it'll be available for 30 days after arrival. But, keep in mind that once you land in Russia, you'll be able to use this eVisa for 8 days Per Entry.
What requirements do I need to apply for it?
It's important to mention that you can get your Kaliningrad eVisa by going to a Russian embassy, but you'll need to book an appointment for that, so it can be quite tiring. This is why we recommend you to use iVisa.com's service to receive your document faster and much easier.
With iVisa.com's service you don't need to collect a lot of requirements to apply, you just need to provide these:
Your current passport, it shouldn't be expired.
A professional passport-sized photograph. If you have trouble with this part, you can obtain it with iVisa.com Photos.
Email Address to get the document quickly.
Valid payment methods, which can be debit/credit card or/and Paypal profile.
What are the processing times and prices for the Kaliningrad eVisa?
The total price for your Kaliningrad eVisa will vary depending on your nationality and how fast you need this document. That's why the Processing Time is an important topic in this part because it will influence the price you'll pay.
We can give you a reference to the average prices. Please note that we took Spanish nationality as an example, but these prices are the average:
Standard Processing Alternative – you'll just have to wait

9 days

if you pay

USD 25.00

.
Rush Processing Alternative – you'll wait

7 days

for your document by paying

USD 40.00

.
Super Rush Processing Alternative – With a price of

USD 50.00

, this option is the most expensive, but that's because you'll need to wait

5 days

.
How can I apply with iVisa.com's service?
iVisa.com designed an effortless online process that doesn't ask you much time to complete. You'll only require 20 minutes if not less to get everything ready and just wait calmly for your Kaliningrad eVisa.
These steps are:
Firstly, complete the questionnaire with your personal information, and don't forget to choose your favorite processing time.
Secondly, check that all of your information is well-written and proceed with the payment using your Paypal or your debit/credit card.
Thirdly, upload your documents, attach them to the online form and send all of your information by clicking 'submit'.
That's all you have to do! The rest is iVisa.com's work, after that, you will have to wait for your Kaliningrad eVisa.
Does the Kaliningrad eVisa guarantee entry into this region?
Please note that possession of a Kaliningrad eVisa doesn't provide an automatic right of entry. The Immigration officer at the airport will give you the final decision, and this person may refuse entry to any person. However, applying for this document will surely increase the positive results to enter this region.
Is it safe to use iVisa.com?
Yes, it is! iVisa.com's service is reliable because this company has a top-notch system that can keep your personal information completely safe. We also have an incredible work team that knows how to properly deal with all of this information. Plus, we work as a tertiary company, but always authorized by the countries' authorities.
You can read our reviews if you still feel unsure about it.
Where can I get more information?
Even by being one important document to enter Russia, the Kaliningrad eVisa is still a bit unknown, so you might still have questions about it. That's why we remind you that you can contact iVisa.com's customer service agents or explore more on iVisa.com's blog if you prefer to read other FAQs.