Vladivostok is a spectacular city located on the eastern side of Russia. This is where you can find the largest port on the Pacific Ocean and more incredible cultural sites. The Russian government is opening its immigration system to welcome international visitors to this beautiful region in Russia. Now you can visit this place by applying to the Russia Vladivostok eVisa from the comfort of your home. This new electronic process is available for 53 countries and the Philippines is among those countries. Therefore, citizens of the Philippines will only need to request a Russia Vladivostok eVisa if they want to visit this region in Russia.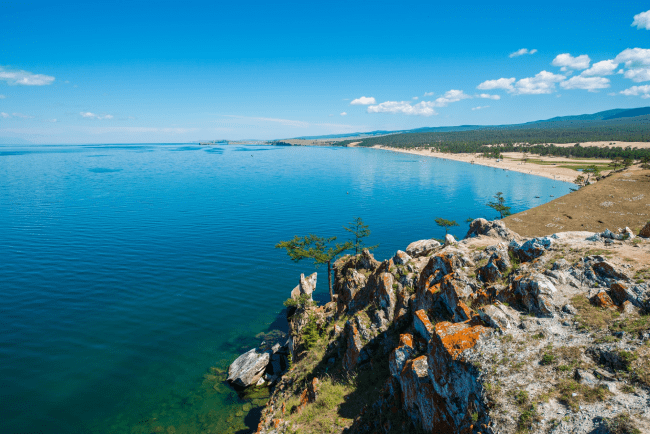 Don't miss the opportunity to visit Russia! iVisa.com offers the Russia eVisa in its platform with a fast, simple, and reliable service. Go to our application page and start your e-Visa document with us.
Keep reading our FAQs and explore more information about Russia Vladivostok eVisa.
Frequently Asked Question
What is a Russia eVisa?
Russia electronic visa or eVisa is the new system to simplify the Russian visa process and make it much faster. The application will take you minutes and you just need to have access to an Internet connection. 53 countries can apply to this type of visa. Citizens of the Philippines are included on this list and can apply for three eVisas to enter Russia.
As a citizen of the Philippines, you get the chance to apply to the Russia Vladivostok eVisa, Kaliningrad eVisa, and Saint Petersburg eVisa. You can choose any of these eVisas according to the regions you intend to visit in Russia. According to the eVisa you get, you should enter and leave through the points of entry appointed to each eVisa.
Do you want more information about this? Contact our customer service team and get your questions solved.
Can I get multiple entries with Russia Vladivostok eVisa?
No, the Russia Vladivostok eVisa is only valid for a single entry. The same applies for the Kaliningrad eVisa and Saint Petersburg eVisa. The three e-Visas are valid for 8 days Per Entry in the country and the document is valid for 30 days after issued since the issued date. If you want to stay longer, we will advise you to get the traditional visa which will require an Invitation Letter that we also offer here. Russia is waiting for you!
What information is important to know for the Russia eVisa process?
As we mentioned, this is a simple process and you only need the following:
Passport scan that should show your details and picture. Your passport must be valid for a minimum of 6 months from the date of arrival.
Return flight ticket, make sure to have this, as it shows you will be leaving Russia after your trip.
Accommodation, showing your hotel or Airbnb reservation.
Email address, this needs to be valid so your final documentation arrives safely to your email.
Payment methods, iVisa.com gives you the option to pay with Paypal or a credit/debit card. Remember we charge a minimum fee to get your requirements done in a very professional way.
If you have an itinerary and you know which eVisa to choose, then start your application.
What processing times do you have for Russia Vladivostok eVisa?
You can choose between the next three options according to your needs:
Standard, pay the minimum fee of

USD 30.49

and you will wait

9 days

for your document.
Rush, for a quicker service pay

USD 52.99

and your document will be ready in

7 days

.
Super rush, if you have a bigger budget, pay

USD 106.99

, and the e-Visa will be in your email inbox in

5 days

.
Do you have some doubts? Reach iVisa.com's support team and get all the help you need.
What is the process to get the Russia Vladivostok eVisa?
Firstly, respond to the questions in the online form and choose a waiting time.
Secondly, check your information and fill out any blanks. Determine your payment method between a Paypal account or a credit/debit card.
Thirdly, upload your passport and any other document required.
After you complete the form and receive your Russia eVisa, keep it with you when entering Russia. Border officers will request it and they have the final decision of your admission.
Start now and get your eVisa today!
How reliable is iVisa.com?
iVisa.com has an incredibly safe platform and all your personal information is carefully safeguard in the iVisa.com's system. Check the customers' reviews to make sure you know about our quality service.
Ready to apply now? Go to the application page.
I have some questions, where can I acquire more information?
Contact our support agents for any doubts you might have. We are happy to take your message and answer all your questions.
Apply soon and get your Russia Vladivostok eVisa!