E-visa is a method of online application for a visa. You can apply for a visa from anywhere in the world. The application process is easy to understand and completely online and can be completed within a short amount of time. Visit iVisa.com if you want to apply for Kaliningrad e-Visa for Citizens of France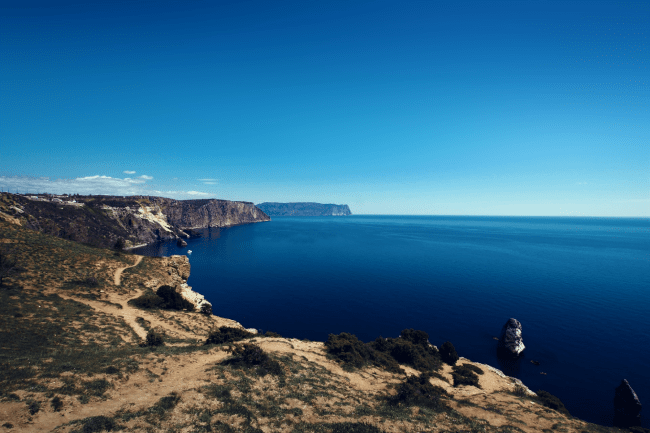 With an eVisa you can enter the country for a limited period for tourist or business purposes. Once you have completed and submitted the application for eVisa it takes some time to get approved. On approval, you receive a landing authorization that you are supposed to show before you are allowed to enter the country.
What is the process of application For eVisa?
First visit iVisa.com.
Find the application form on the site.
Fill in your accurate information.
Fill in the form with care; make sure that there are no errors.
Submit the form along with the required documents.
Your form will then be reviewed by iVisa.com.
When it gets approved, the Visa will be sent to you by mail.
Why Apply In Advance?
You should make an advance application because some error may occur due to a fault in the application. If you apply in advance and your application is rejected you will have enough time to apply again and get your Kaliningrad e-Visa for Citizens of France before your planned trip.
Frequently Asked Questions
Cost of Processing the Application?
Standard Processing is the most time taking the type of processing available for eVisa. It takes 9 days to process and costs 25 USD .
Rush Processing costs 40 USD and will take about 7 days to process the application.
Super Rush Processing costs 50 USD and will take a maximum of 5 days. It is the fastest but the most expensive.
Documents required for applying?
A valid passport.
Your latest photograph
Details of your travel i.e. your itinerary.
Payment option like PayPal or credit or debit card to pay for the processing of application.
Do I need a specific port of entry?
Kaliningrad e-Visa for Citizens of France allows you to enter through these points only:
Kaliningrad Airport (Khrabrovo)
Mamonovo Railway Station
Sovetsk Railway Station
Bagrationovsk Land Route
Gusev Land Route
Mamonovo Land Route (Gzhekhotki)
Mamonovo Land Route (Gronovo)
Morskoye Land Route
Pogranichnyy Land Route
Sovetsk Land Route
Chernyshevskoye Land Route
Kaliningrad Sea Port
Kaliningrad Sea Port - Baltiysk
Kaliningrad Sea Port - Svetly
How many entries are allowed through the eVisa?
With your Kaliningrad e-Visa for Citizens of France you can enter only one time. If you want to visit the country again you will have to go through the whole process of applying and obtaining the eVisa.
When will my eVisa expire?
Kaliningrad e-Visa for Citizens of France is valid only for 30 days. The period begins after you arrive in the country. You cannot stay after your eVisa expires. Visit iVisa.com to get more information related to eVisa.
What is the best time to apply for my eVisa?
You have to fill the application form and get your Kaliningrad e-Visa for Citizens of France to enter the country. It is preferable to apply in advance but if you don't then at least 5 days before you have to leave. The fastest processing time for eVisa is 5 days.
How to get more information?
To get more information relating to applications on iVisa.com you can get in touch with the customer support service of iVisa.com. The service functions 24/7 and can easily provide you with more information.
Why use iVisa.com?
iVisa.com is safe to use and user-friendly. It answers all of your questions about Kaliningrad e-Visa for Citizens of France. Once you have satisfied your curiosity; you can fill the application form for your eVisa on iVisa.com.
iVisa.com Recommends
The Konigsberg Cathedral is perhaps the oldest building in Kaliningrad. This cathedral is built of brick and in gothic style architecture. It has a long-standing history and it wasn't always a place of worship. It was originally built as a defensive structure and as used by the military. It got destroyed in the war and was rebuilt again. In the present, it houses a museum that displays ancient armor and everyday things. It also displays a collection of currency from around the world. iVisa.com recommends visiting this historical monument.
The B-413 is a decommissioned submarine that is displayed in the World Ocean Museum. It was launched in 1968 and after getting decommissioned in 1999 it has stayed in the museum. When you visit this submarine museum you can see what it was like for those who went aboard. You get a tour of the different sections like the torpedo rooms, engine rooms, and living quarters. Obtain your Kaliningrad e-Visa for citizens of France by completing the application process today.