E-visa is an online method of visa application. You could do it sitting anywhere in the world from any place. The whole process of applying is completely online and easy to understand. Visit the websiteiVisa.com to get more information about getting Kaliningrad e-Visa for Citizens of Germany.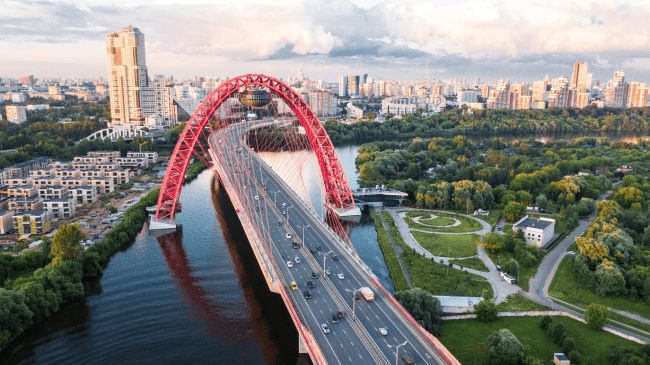 With the eVisa, you can travel to the country and stay there for a limited period for business and tourist purposes. When your application for a visa gets approved you receive a lending authorization. You are supposed to show this before you are allowed to enter the country.
What is the process of application for eVisa?
First visit iVisa.com website.
Find the application form for eVisa.
Fill in your correct information.
Fill in the form; ensure that there are no errors.
Submit the form with the appropriate documents.
iVisa.com will review your application.
When your visa gets approved it will be sent to you via email.
Why Apply In Advance?
Your application for the eVisa might get rejected due to an error in the information that you filled in the form. It is advisable to apply in advance for Kaliningrad e-Visa for Citizens of Germany so that you receive it on time. A last-minute rejection of your eVisa application will cause problems for you.
Frequently Asked Questions
Do I need to enter through a specific port?
Your Kaliningrad e-Visa for Citizens of Germany allows you entry into the country only through these specific ports:
Kaliningrad Airport (Khrabrovo)
Mamonovo Railway Station
Sovetsk Railway Station
Bagrationovsk Land Route
Gusev Land Route
Mamonovo Land Route (Gzhekhotki)
Mamonovo Land Route (Gronovo)
Morskoye Land Route
Pogranichniy Land Route
Sovetsk Land Route
Chernyshevskaya Land Route
Kaliningrad Sea Port
Kaliningrad Sea Port - Baltiysk
Kaliningrad Sea Port - Svetly
Processing Cost for the eVisa Application?
Standard Processing is the most basic type of processing available. It takes 9 days and costs 25 USD .
Rush Processing takes a maximum of 7 days and costs 40 USD to process your application.
Super Rush Processing takes about 5 days and costs 50 USD .
Documents that are mandatory for applying?
A passport that is valid for at least 6 months.
Your recent photograph
Your travel itinerary.
Payment options like Paypal or credit or debit card to pay for the processing of application.
Can I use my visa for multiple entries?
The Kaliningrad e-Visa for Citizens of Germany is only allowed to be used for a single entry. For a repeat visit, you have to apply for the eVisa again and go through the whole process and obtain it.
How long is my eVisa valid?
Kaliningrad e-Visa for Citizens of Germany is valid only for 30 days after your arrival. You cannot stay in the country after your eVisa expires. Visit iVisa.com to get more information on how to obtain your eVisa.
When should I apply for my eVisa?
If you want to enter the country you need to fill the application form to obtain your Kaliningrad e-Visa for Citizens of Germany. It is advisable to apply well in advance; the minimum time is at least 5 days before because the fastest processing of the application takes a maximum of 5 days.
What to do to get more information?
The customer support service of iVisa.com functions 24/7 throughout the week. You can easily contact the service if you wish to get any additional information related to [applications] on iVisa.com.
Why prefer iVisa.com?
iVisa.com safe and easy to use and user friendly. It can answer all your questions about Kaliningrad e-Visa for Citizens of Germany. When you have satisfied your curiosity then you can fill the application form for your eVisa.
iVisa.com Recommends
iVisa.com recommends you to visit the Kaliningrad Zoo that is one of the city's most popular attractions, especially for children. The zoo was first founded in 1896 as the Königsberger Tiergarten. There are several different animals including big cats, bears, and hippos that the children will fall in love with. During the destruction of World War II, there was a shortage of funding which caused a lot of problems for the animals. The authorities have been constantly working to improve the conditions.
Fort XI is part of the Konigsberg Fort and is a part of the fifteen main fortifications. It was constructed in 1877-1881 and was initially known as Seligenfeld. It was renamed after Friedrich Reichsgraf von Dönhoff. The fort is surrounded by a long wide channel that is filled with water. It is open to the general public during working hours.
Apply for your Kaliningrad e-Visa for Citizens of Germany and visit soon.