An eVisa is an electronic visa that has made it very easy to apply for visas. This is because an eVisa application is done online. So if you are about to visit Kaliningrad and you require a Kaliningrad e-Visa for Citizens of Italy you can easily apply for an eVisa. All you will have to do is visit iVisa.com.
iVisa.com is the perfect place to apply for visas. The site is user-friendly and can allow you to get an approved visa within weeks for the purpose of a business trip or holiday. The cost of processing the visa is also reasonable, making the site one of the best places to begin an eVisa application .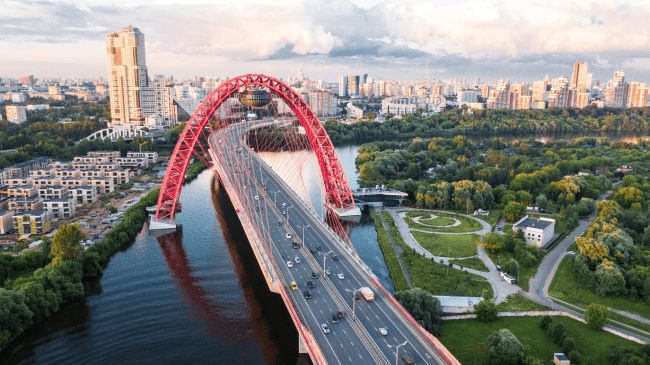 How to apply?
On iVisa.com you can get the application form to start the application.
As soon as you have the form fill it by entering all the necessary details.
Do not forget to recheck the form to make sure that there are no mistakes.
Submit the form along with the required documents.
Then your application would be reviewed.
Your approved visa would be sent to you by mail.
Why choose an advance application?
AKaliningrad e-Visa for Citizens of Italy does not take very long for approval but it would be wiser to do your application in advance. This is better because if there are any errors in your application, you will have enough time to rectify them. A last-minute application would not allow you to do so.
Frequently Asked Questions
What points in Kaliningrad allow entry?
With Kaliningrad e-Visa for Citizens of Italy you will be able to enter from the following points:
Kaliningrad Airport (Khrabrovo)
Mamonovo Railway Station
Sovetsk Railway Station
Bagrationovsk Land Route
Gusev Land Route
Mamonovo Land Route (Gzhekhotki)
Mamonovo Land Route (Gronovo)
Morskoye Land Route
Pogranichniy Land Route
Sovetsk Land Route
Chernyshevskaya Land Route
Kaliningrad Sea Port
Kaliningrad Sea Port - Baltiysk
Kaliningrad Sea Port - Svetly
What would be the price to process eVisa?
Standard Processing requires 9 days and costs 25 USD.
Rush Processing requires 7 days and costs 40 USD to process the application .
Super Rush Processing requires 5 days costs 50 USD.
What are the requirements for the application process?
Your passport.
Digital photograph.
Travel details.
The process of application would require PayPal or a credit or debit card for paying the fees.
Is it possible to use eVisa more than once?
With Kaliningrad e-Visa for Citizens of Italy you can enter the country once. To be able to visit again in the future you will have to go through the application process again and get a new eVisa.
For how long does an eVisa remain valid?
The validity of Kaliningrad e-Visa for Citizens of Italy is 30 days. After this, you will have to apply again to visit the country in the future.
How to get more information related to eVisa?
The application for a Kaliningrad e-Visa for Citizens of Italy is an easy process but still, you can have doubts. In case of this, you can visit iVisa.com to resolve your doubts. You can even contact the customer support service.
How is iVisa.com safe?
iVisa.com is safe because of the fact that the site never shares any information that is entered on the site. This makes it safe for you to apply for Kaliningrad e-Visa for Citizens of Italy on the site.
iVisa.com Recommends
For your trip to Kaliningrad iVisa.com has a collection of places that you should not miss at any cost. The King's gate is among the numerous architectural wonders in the country. The King's Gate is a triumphal arch and has very Russian architecture. The red color of the gate is true to the Russian roots. Apart from that, the detailed work on the gate attracts the eyes of tourists from around the world. The majestic gate would be a sight for your eyes that you would not wish to miss.
iVisa.com has a special recommendation just for the lovers of history and that is the Amber Museum. The building of the museum was once a fort and the magnificent structure is now the home to around 14000 pieces of history. There is no shortage of unique artifacts and other such items inside the museum. You should take a stroll through the history of Russia by visiting the museum.
To be able to do so apply now for your eVisa.