Kaliningrad e-Visa for Citizens of Mexico is a basic requirement for you or anyone who is from Mexico to be able to visit Kaliningrad. An eVisa is an electronic visa that would allow you to enter the country. What is different about this visa is that the entire application process for this is done online. The visa is also sent to you in a digital format even after approval.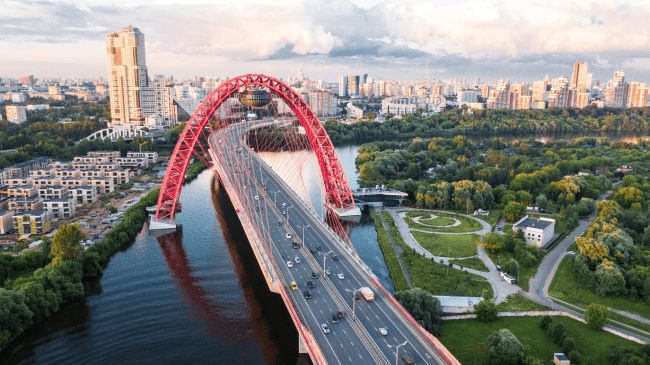 You can easily apply for this visa on iVisa.com in easy and simple steps and enter Kaliningrad. You do not need to worry about anything because the entire process is done online and in case you have any issues the dedicated customer support service of the site can guide you through.
What is the application process for eVisa?
Go to iVisa.com, you will find the application form there.
Once you have the form, fill it with all the details that it requires.
To ensure approval of your eVisa, never provide any false information.
Recheck the form.
Once you are sure that there are no mistakes, submit the form.
Your application would then be put under review.
As soon as your eVisa gets approved, it would be mailed to you.
Why choose advanced application?
AKaliningrad e-Visa for Citizens of Mexico can take up to 2 weeks for the processing of the application and this is the reason why it would be best to make your application at least a month before your trip so that you can have timely approval of your eVisa.
Frequently Asked Questions
From where can I enter Kaliningrad?
With Kaliningrad e-Visa for Citizens of Mexico you can enter from;
Kaliningrad Airport (Khrabrovo)
Mamonovo Railway Station
Sovetsk Railway Station
Bagrationovsk Land Route
Gusev Land Route
Mamonovo Land Route (Gzhekhotki)
Mamonovo Land Route (Gronovo)
Morskoye Land Route
Pogranichniy Land Route
Sovetsk Land Route
Chernyshevskaya Land Route
Kaliningrad Sea Port
Kaliningrad Sea Port - Baltiysk
Kaliningrad Sea Port - Svetly
How much does it cost to process the eVisa?
Standard Processing takes 9 days and costs 25 USD
Rush Processing will take 7 days and would cost 40 USD to process the application.
Super Rush Processing will take 5 days and would cost 50 USD .
What documents are required to apply?
A validity of 6 months on your passport.
Recent digital photograph of you.
All the details related to your trip.
To pay for the processing of application you would require PayPal or a credit or debit card.
Can I use the visa multiple times?
Kaliningrad e-Visa for Citizens of Mexico allows you an entry only once. After that, if you wish to revisit the place then you will have to apply again to enter the country.
What is the validity of an eVisa?
Kaliningrad e-Visa for Citizens of Mexico has a validity of 30 days. After 30 days the visa would expire and you would have to leave the place before the expiry of that period. To get to know more visit iVisa.com.
How long, does the application take to get approved?
Once the filling of application form of Kaliningrad e-Visa for Citizens of Mexico is completed then it would take 2 weeks at most for the approval of the eVisa. The application would generally take much less time than that.
What to do if I need more information?
In case you need more information you can visit iVisa.com and from there you can contact the customer support service. The customer support service is a team of dedicated people who work to the best of their abilities to provide you with any information that you might require.
What ensures the safety of iVisa.com?
iVisa.com is extremely safe for usage because the site never saves any information that is entered on the site and nor does it shares the same with anyone. This is the reason why you should apply for Kaliningrad e-Visa for Citizens of Mexico on **iVisa.com.
iVisa.com Recommends
iVisa.com suggests you visit the Immanuel Kant Baltic Federal University if you are interested in looking into the history of education in Russia. This university is also popularly known as the Kant University or the Kaliningrad State University. The original university of Konigsberg was known as Albertina and was destroyed in the British bombing. Later the university campus was used by the Kaliningrad State Pedagogical Institute.
In the year 1967, the Institute received the status of a university and came to be known as the Kaliningrad State University. Later in 2005, it was renamed the Immanuel Kant Russian State University to honor Immanuel Kant. The university offers several courses that range from Humanities to Natural Sciences. In between 2010 and 2011 it underwent a total rebranding which ultimately led to the change in its name. In the present day, it is known as the Immanuel Kant Baltic Federal University.
Visit iVisa.com and get fill the application form to get your Kaliningrad e-Visa for Citizens of Mexico now.