Visa application is something that can be a cause of troubles for many because of the process being complicated. But, you can forget the trouble if you wish to visit Kaliningrad because for that you will require a Kaliningrad e-Visa for Citizens of Norway which is very easy to apply for on iVisa.com.
The application for eVisa can be completed very easily if you choose to apply on iVisa.com. This is because the site has a great user interface that would allow you to effortlessly complete the process of application by following the simple and easy steps and get an approved visa within 2 weeks. This is much better than the traditional process for [visa application] as it takes lesser time.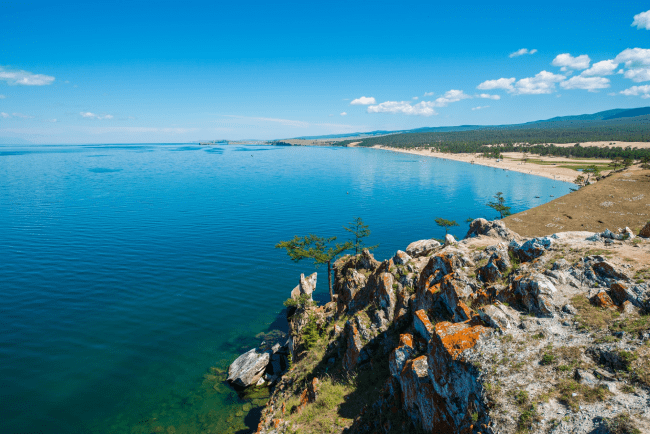 How to apply for eVisa?
On iVisa.com you will get the application form.
Fill the form.
Only provide correct details.
Recheck the form thoroughly to avoid mistakes.
Attach the supporting documents and submit the form.
An approved eVisa would be mailed to you when it gets approved.
Why should I make an advanced application?
When you apply for Kaliningrad e-Visa for Citizens of Norway it would be better if you do so at least a month before your trip. This is important because a last-minute application made in hassle can have a lot of errors which could lead to your visa being rejected. If this happens then you would have to delay your trip too. This is why you should apply in advance.
Frequently Asked Questions
How to enter Kaliningrad?
Once you have Kaliningrad e-Visa for Citizens of Norway you can enter from:
Kaliningrad Airport (Khrabrovo)
Mamonovo Railway Station
Sovetsk Railway Station
Bagrationovsk Land Route
Gusev Land Route
Mamonovo Land Route (Gzhekhotki)
Mamonovo Land Route (Gronovo)
Morskoye Land Route
Pogranichniy Land Route
Sovetsk Land Route
Chernyshevskaya Land Route
Kaliningrad Sea Port
Kaliningrad Sea Port - Baltiysk
Kaliningrad Sea Port - Svetly
What is the cots of processing the eVisa?
Standard Processing costs 25 USD . The processing takes 9 days.
Rush Processing costs 40 USD . It takes 7 days to process the application.
Super Rush Processing costs 50 USD . The process takes 5 days.
What is required to apply?
Passport.
Digital Photograph.
Travel details.
PayPal, credit, or debit card to pay fees for processing of application.

Can the eVisa be used more than once?
Kaliningrad e-Visa for Citizens of Norway can only be used once. This means that once you use the visa to enter the country, the visa cannot be used again. For reentering the country you will have to apply again.
When will eVisa expire?
Kaliningrad e-Visa for Citizens of Norway would expire after 30 days of your arrival in the country. This means that you would have to leave the place once this period is over, you would be required to leave the country. To know more visit iVisa.com.
What time does it take to get the application approved?
Once you apply for Kaliningrad e-Visa for Citizens of Norway then the approval would take around 2 weeks. The time would entirely depend on the processing category that you choose.
How can I attain more information?
iVisa.com has a customer support service that you can contact by visiting the site. The customer support service is available 24/7 and can provide you accurate information related to the application and any other issues that you might have.
Why iVisa.com?
iVisa.com is a great option to apply for Kaliningrad e-Visa for Citizens of Norway because of how simple the site is to use. Apart from that the site also has a decent privacy policy that does not allow them to retain any information which makes it safe for usage.
iVisa.com Recommends
For your trip to Kaliningrad iVisa.com recommends you to visit the Brandenburg Gate. The gate was constructed in 1697 and is among the very few gates that are still standing in the country. What makes this Gate different from most other gates from around the world is that this gate has an operating railroad. You can get on a tram and take a ride along the railroad and enjoy the nearby scenery. Visiting the gate would not only allow you to witness the architectural beauty of the country but would also give you a taste of adventure. One place that you must not miss in Kaliningrad is the Victory Square. The Square is the primary square located right in the heart of the city. The most famous restaurants and stores are located nearby and a church also sits in the square.
Visit the beautiful square and many other such places in Kaliningrad by completing the application process at the earliest.