Planning a trip is easy for most but the problem arises when you have to go through the visa applications and approval. If you are worried about the same and you require Kaliningrad e-Visa for Citizens of Poland for your trip to Kaliningrad then do not worry as iVisa.com is the perfect solution for you.
You must know that to be able to enter Kaliningrad you will require an eVisa. The application for an eVisa is very simple and quick on iVisa.com. This is because you can complete the entire process online and even receive your approved visa by mail. All you would have to do is visit the site and follow the steps mentioned below to complete your application and you will receive your approved visa soon.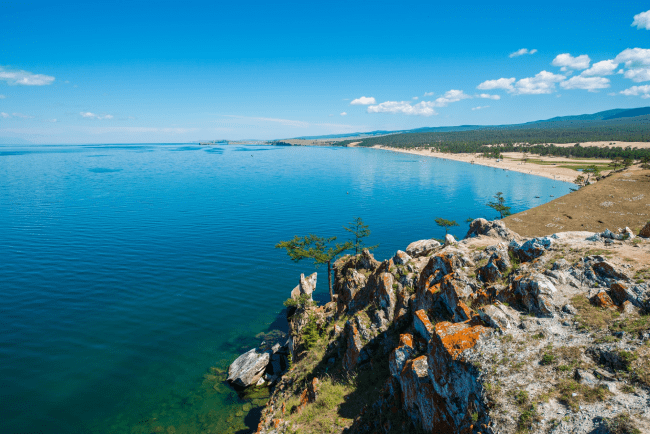 What process to follow to get eVisa?
Visit iVisa.com.
Get application form from the site.
The form would require you to fill in your details.
Use only correct and accurate information.
Recheck the form before submission.
Submit the form by attaching the supporting documents.
iVisa.com would send your visa as soon as it gets approved.
How is advanced application beneficial?
iVisa.com suggests you make your application for Kaliningrad e-Visa for Citizens of Poland in advance. This is because if you want your application to get approved on time you should take no chances and apply at the earliest. Delaying your application would also cause a delay in approval and in case you do not get your visa approved before your trip, you can get in a lot of trouble.
Frequently Asked Questions
From which entry points can I enter Kaliningrad?
Kaliningrad e-Visa for Citizens of Poland can allow you entry from the following points:
Kaliningrad Airport (Khrabrovo)
Mamonovo Railway Station
Sovetsk Railway Station
Bagrationovsk Land Route
Gusev Land Route
Mamonovo Land Route (Gzhekhotki)
Mamonovo Land Route (Gronovo)
Morskoye Land Route
Pogranichniy Land Route
Sovetsk Land Route
Chernyshevskaya Land Route
Kaliningrad Sea Port
Kaliningrad Sea Port - Baltiysk
Kaliningrad Sea Port - Svetly
What are the three processing categories?
Standard Processing has a price of 25 USD and would take 9 days.
Rush Processing has a price of 40 USD and will take 7 days to process the application.
Super Rush Processing has a price of 50 USD and takes 5 days.
What do I need to be able to apply?
Your digital Photograph.
Details related to your travel.
PayPal, credit, or debit card for paying the processing of application.
Can the visa be used twice?
Kaliningrad e-Visa for Citizens of Poland would allow you entry into the country only one time. If you wish to visit the country again, you would be required to complete the entire application process again.
For how long would the eVisa be valid?
Kaliningrad e-Visa for Citizens of Poland would remain valid for 30 days. Once this period is over the visa would expire. To know more visit iVisa.com.
How much time would the application take?
The application for Kaliningrad e-Visa for Citizens of Poland would take between 4 days to 2 weeks. The total time is variable and depends upon the category that you choose for the processing of the application.
Where to get more information?
All the information related to application process or anything else can be easily attained from the customer support service of iVisa.com. The service functions 24/7 so you can contact them whenever you wish and get any information that you might need.
Why use iVisa.com?
The user interface and the site structure of iVisa.com are what make the site perfect for use. As for the concerns of safety, iVisa.com never stores or shares any information. This is the reason why the site is perfect to apply for Kaliningrad e-Visa for Citizens of Poland.
iVisa.com Recommends
If you are about to take a trip to Kaliningrad then iVisa.com has some of the best recommendations for you. You are advised to visit the Church of Queen Lisa which is located inside the city of Kaliningrad. The place was once a protestant church but during the second world war, the church was severely damaged. Renovations have been made to the place and now it serves as a theatre for puppets. You can catch a show at the place or just take a stroll nearby to admire the architecture of the magnificent building.
The Kaliningrad Regional Philharmonic Hall is among some of the most prestigious buildings in Kaliningrad. This building survived the world war and has been standing strong since 1900. The place still serves as a multi-level concert hall and it would be a great experience for you if you get to witness a concert there.
Plan your trip now and apply for the Kaliningrad eVisa.