Formerly an exclave of the U.S.S.R., the Kaliningrad Oblast Region is now under the rule of the nation of Russia. Citizens and tourists like to refer to the area as "Little Russia." Citizens of Portugal will need a visa to visit this lovely region.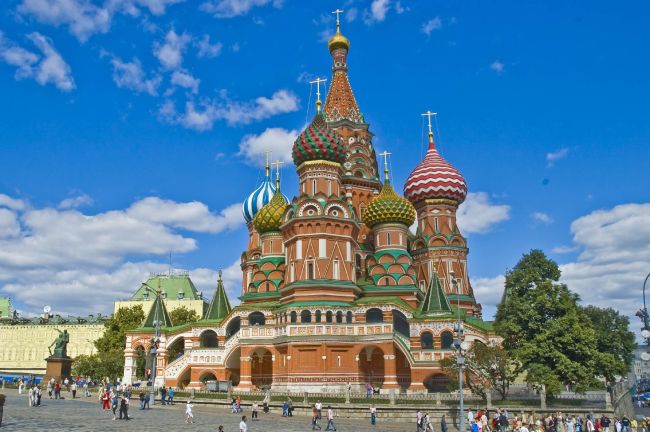 Since 1 July 2019, the Russian Foreign Ministry has authorized tourists from 53 other nations around the globe to register for an e-Visa to travel to beautiful Baltic region of Kaliningrad.
Frequently Asked Questions (FAQs) about the Kaliningrad e-Visa
How fast will my e-Visa request be completed?
We have three available e-Visa processing alternatives for those who wish to travel from Portugal to Kaliningrad. The fastest way to get your e-Visa is to choose Super Rush processing.
If you choose Standard processing, it will take a maximum of 9 days to process your Kaliningrad e-Visa application.
If you choose Rush processing, it will take a maximum of 7 days to process your Kaliningrad e-Visa application.
If you choose Super Rush processing, it will take a maximum of 5 days to process your Kaliningrad e-Visa application.
How much does a visa to Kaliningrad cost?
The Kaliningrad e-Visa will cost residents of Portugal:
USD 25.00

for Standard processing.

USD 40.00

for Rush processing.

USD 50.00

for Super Rush processing.
How many times can I use my e-Visa to enter Kaliningrad?
Your e-Visa from Kaliningrad gives you Single Entry into Kaliningrad.
Do I need to visit Kaliningrad using a particular port of entry?
Yes. Only these ports of entry can accept your e-Visa in Kaliningrad:
Kaliningrad Airport (Khrabrovo)
Mamonovo Railway Station
Sovetsk Railway Station
Bagrationovsk Land Route
Gusev Land Route
Mamonovo Land Route (Gzhekhotki)
Mamonovo Land Route (Gronovo)
Morskoye Land Route
Pogranichnyy Land Route
Sovetsk Land Route
Chernyshevskoye Land Route
Kaliningrad Sea Port
Kaliningrad Sea Port - Baltiysk
Kaliningrad Sea Port - Svetly
When does my e-Visa expire?
Your e-Visa for Kaliningrad will expire 30 days after arrival.
How long can I stay in Kaliningrad with an e-Visa?
You can stay in Kaliningrad for 8 days Per Entry.
What documentation is required to get my visa?
To fill out and submit your digital e-Visa application for your planned visit to Kaliningrad, visit the Region, or both, please have the following records handy:
Valid Passport - You will have to have at least six-months left on your passport from the date you will leave Kaliningrad. Also, ensure that your passport has at least one blank page for stamping at customs.
Travel Itinerary - Your travel documents will be reviewed by security agents at your chosen port of entry to verify that you have arranged to leave Kaliningrad before your visa expires.
Digital Photo - This photo must have been taken within the last 3 months.
Payment Method - Use a debit card, credit card or PayPal to pay for your e-Visa easily and safely.
The Best e-Visa Choice for Citizens of Portugal traveling to Kaliningrad
To apply for an e-Visa, you can use any web-enabled device. iVisa enables our clients to purchase an online visa without going to an embassy. You can complete the entire process from start to finish in minutes and you can rest assured that your information is always secure.
We hope you have a pleasant trip to Kaliningrad!