If you are a citizen of Portugal and you wish to be able to visit Kaliningrad then you would require a Kaliningrad e-Visa for the citizens of Portugal. An eVisa is an electronic visa that would allow you to enter the country just like any other visa would. The only difference between this and a normal visa is that it is electronic.
You can head to iVisa.com to apply for eVisa. You can learn about the application process by reading ahead and then head straight to the site to follow the process and apply for your visa. iVisa.com is not only easy to use but is also safe for usage because of its privacy policy.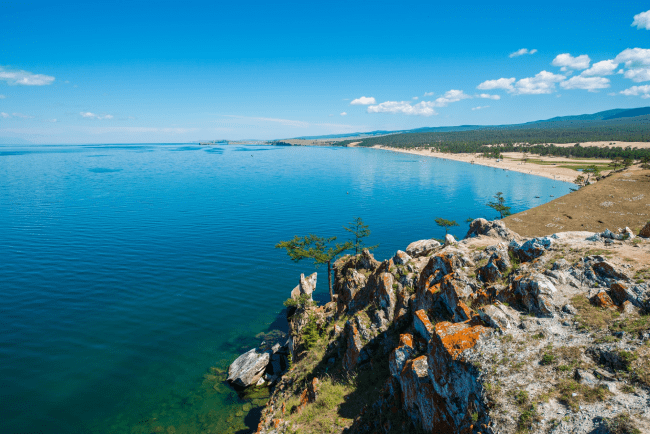 What is the process of application For eVisa?
Visit iVisa.com.
Find the application form for eVisa.
Fill the form.
Only provide the correct information
To avoid mistakes, recheck the form.
Submit the form.
Your eVisa would be sent to you as soon as it gets approved.
Why should I make an advance application?
By applying in advance for Kaliningrad e-Visa for Citizens of Portugal you would ensure that the approval of your visa happens on time and there is no delay. If by any chance you miss applying on time the chances are that you will have to reschedule your entire trip. To avoid that apply in advance.
Frequently Asked Questions
What are the entry points in Kaliningrad?
Kaliningrad e-Visa for Citizens of Portugal allows entry from-
Kaliningrad Airport (Khrabrovo)
Mamonovo Railway Station
Sovetsk Railway Station
Bagrationovsk Land Route
Gusev Land Route
Mamonovo Land Route (Gzhekhotki)
Mamonovo Land Route (Gronovo)
Morskoye Land Route
Pogranichniy Land Route
Sovetsk Land Route
Chernyshevskaya Land Route
Kaliningrad Sea Port
Kaliningrad Sea Port - Baltiysk
Kaliningrad Sea Port - Svetly
What are the processing categories?
Standard Processing takes 9 days to process for 50 USD .
Rush Processing costs 40 USD and will take 7 days to process the application.
Super Rush Processing takes 5 days and costs 25 USD .
What documents do I need to apply?
Your passport.
Your digital Photograph.
The details of your travel.
PayPal or credit or debit card for paying the processing of application.
Can I use the visa multiple times?
Kaliningrad e-Visa for Citizens of Portugal allows you an entry only once. After that, you will have to apply again to enter.
What is the validity of an eVisa?
Kaliningrad e-Visa for Citizens of Portugal has a validity of 30 days. To get to know more visit iVisa.com.
How long would the application take?
After the submission of application form of Kaliningrad e-Visa for Citizens of Portugal the approval process would take anywhere between 4 days to 2 weeks.
How to get more information?
iVisa.com can easily assist you and provide you with any information that you might require if you contact the customer support service of the site. The customer support service consists of well-trained representatives who can easily resolve any issues that you might have.
Is iVisa.com safe?
iVisa.com not only has a great user interface but also has a very secure privacy policy that would allow you to easily apply for Kaliningrad e-Visa for Citizens of Portugal. The fact that the site never retains any information makes it safe for use.
iVisa.com Recommends
iVisa.com has recommendations for you on your visit to Kaliningrad to make your trip memorable. One of the most fascinating places in the country is the Curonian spit. The place is a strip of land made up of sand that stretches 100km long and has a width of about 3-4 km. The surrounding sea and the northern location of the place make it a perfect landscape. Tourists from around the world come to the place throughout the year to enjoy getting away from the hustle-bustle of their daily lives.
One thing that you must do when you visit the Curonian spit is watched the sunset. The place is located far north and that is why the setting sun appears to be perfect there. All the nearby water reflects the light of the setting sun and the water appears to be gold. This is an extraordinary sight and should not be missed at any cost. Another thing that makes the spit more enjoyable is the abundance of cycling tracks and walking tracks. You can take random cycling rounds or long walks during the silent hours of the day and enjoy the beauty of the surrounding area.
This place is a wonder that should not be missed. Apply for your eVisa now to visit the place and enjoy every aspect of the Curonian spit. It would surely be a trip that you will remember.