E-Visa refers to an electronic visa and is among the easiest methods to get a visa. If you are about to visit Kaliningrad then you would require Kaliningrad e-Visa for Citizens of Slovakia. For this, you can visit iVisa.com and get assistance in your visa application. iVisa.com not only has an easy application process but the user interface on the site makes it perfect for quick and easy application without any hassle or facing any issues. An application for an eVisa on the site would take you not more than half an hour and you can get it approved within 2 weeks. To learn more about the entire process in detail read ahead.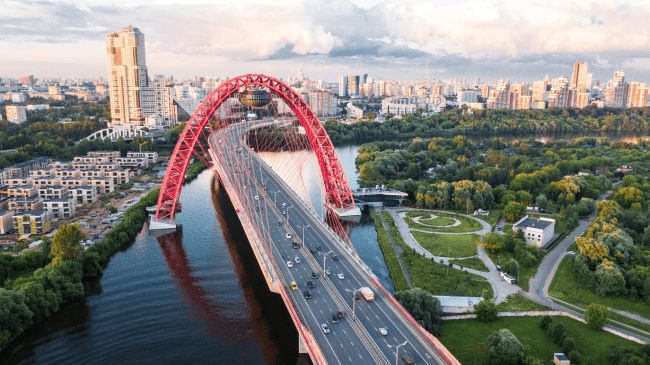 What is the process of application For eVisa?
Go to iVisa.com.
Find the application form.
Fill up the form.
Be sure to provide correct information only.
Recheck before submission to avoid errors.
Submit the form with supporting documents.
When the visa gets approved it would be sent to you.
Why apply in advance?
Applying in advance for Kaliningrad e-Visa for Citizens of Slovakia would ensure that there is no delay in the approval of the application. It would also give you enough time to make your application carefully because when you will have enough time the chances of mistakes would be very low.
Frequently Asked Questions
From where can I enter Kaliningrad?
Kaliningrad e-Visa for Citizens of Slovakia would allow you to enter the place from the following points only:
Kaliningrad Airport (Khrabrovo)
Mamonovo Railway Station
Sovetsk Railway Station
Bagrationovsk Land Route
Gusev Land Route
Mamonovo Land Route (Gzhekhotki)
Mamonovo Land Route (Gronovo)
Morskoye Land Route
Pogranichniy Land Route
Sovetsk Land Route
Chernyshevskaya Land Route
Kaliningrad Sea Port
Kaliningrad Sea Port - Baltiysk
Kaliningrad Sea Port - Svetly
What are the processing categories?
Standard Processing takes 9 days to process and costs 25 USD .
Rush Processing will cost you 40 USD and will take 7 days to process the application.
Super Rush Processing would cost 50 USD and take 5 days.
What documents do I need to apply?
Passport.
Digital Photograph.
Travel Details.
PayPal or credit or debit card to pay for the processing of application.
Can the visa be used for multiple entries?
Kaliningrad e-Visa for Citizens of Slovakia can only be used once to enter the country. If you need to make another trip, you would be required to apply for the eVisa again.
For how long would the eVisa be valid?
Kaliningrad e-Visa for Citizens of Slovakia would remain valid for a total of 30 days. Visit iVisa.com to get more information.
How long does it take to apply?
Once you complete the application form for Kaliningrad e-Visa for Citizens of Slovakiait would take anywhere between a few days to a couple of weeks to get an approved eVisa.
Where can I get more information?
All information related to the application is easily available on iVisa.com. If you require any information that you cannot find on the site then you can contact the [customer support service] of iVisa.com.
Why should I choose iVisa.com?
iVisa.com has a very easy and simple application process for Kaliningrad e-Visa for Citizens of Slovakia and apart from that, the site is highly user friendly because of its user interface.
iVisa.com Recommends
iVisa.com recommends you to visit the New Synagogue which is one of the three synagogues in Konigsberg. It was destroyed but for the major part was restored to its original design. It was originally built between 1894 and 1896. The destruction happened in 1938 and reconstruction began in 2016. In the present day, this synagogue has been reopened and serves the Jewish community as a place of worship. There is great historical importance to it.
Another great place to visit is Yantarny. The best time to visit here is summer so that you can take part in the Amberfest held here in the summer months. You can visit the Amber pyramid that is made of 800 kgs of Amber. This semi-precious stone is known to soak all your bad energy. When in Yantarny you can also take a walk in Bekker's Park along with the trees and enjoy a delicious meal in a nearby restaurant.
Apply for your Kaliningrad eVisa for Citizens of Slovakia and pack your bags to visit soon.