If you are about to visit Kaliningrad and are from Spain then you should know that you would have to apply for a Kaliningrad e-Visa for Citizens of Spain to visit the place. eVisa is an electronic visa and is better because there is no requirement for you to visit the embassy or make a lot of efforts to get one all you have to do is go to iVisa.com and apply for an eVisa and you are good to go.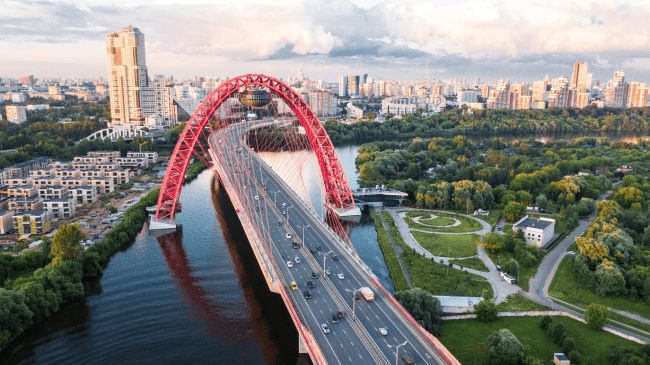 An eVisa is just like any normal visa. It would permit you to visit Kaliningrad as a tourist or for business for a total of 30 days. The validity is limited and cannot exceed 30 days. The process is very simple and can be easily completed within hours however the processing can take up to 2 weeks so you should apply accordingly.
How to apply for eVisa?
The first step is to visit iVisa.com.
Get the application form.
Use your details to fill the form.
Recheck the form to make sure that you have not made any mistakes.
Once done, submit the form by attaching all the required documents.
Your form would then get reviewed.
After your visa gets approved it would be sent to you.
Why apply in advance?
Application for your Kaliningrad e-Visa for Citizens of Spain should be made in advance to ensure that you can get your eVisa on time. If you apply for your visa too late then the chances are that the approval would also get delayed which would cause a lot of problems for you.
Frequently Asked Questions
What are the points of entry in Kaliningrad?
Once you have Kaliningrad e-Visa for Citizens of Spain you can enter through these points:
Kaliningrad Airport (Khrabrovo)
Mamonovo Railway Station
Sovetsk Railway Station
Bagrationovsk Land Route
Gusev Land Route
Mamonovo Land Route (Gzhekhotki)
Mamonovo Land Route (Gronovo)
Morskoye Land Route
Pogranichniy Land Route
Sovetsk Land Route
Chernyshevskaya Land Route
Kaliningrad Sea Port
Kaliningrad Sea Port - Baltiysk
Kaliningrad Sea Port - Svetly
Cost of processing the entry form?
Standard Processing takes 9 days to process and costs 25 USD .
Rush Processing costs 40 USD takes 7 days to process the application.
Super Rush Processing costs 50 USD and would get processed in 5 days.
What all is required to apply for eVisa?
A validity of at least 6 months on your passport.
A digital photo of you.
Your itinerary.
PayPal, credit, or debit card to pay for the processing of application.
Can my eVisa be used for multiple entries?
Your Kaliningrad e-Visa for Citizens of Spain, only allows you to enter the country once. If you want to visit again you will have to go through the whole process of applying and obtaining the eVisa again.
What is the validity of eVisa?
Kaliningrad e-Visa for Citizens of Spain has a validity of a total of 30 days from the time of your arrival. This means that once you apply for the visa and get it approved you can stay in the country for 30 days.
Where can I get more information?
To get more information on the subject of Kaliningrad e-Visa for Citizens of Spain you can head to iVisa.com. The site even has a dedicated customer support service that you can contact.
Why choose iVisa.com?
iVisa.com is a site that has been made to serve you the purpose of applying for visas safely from the comfort of your home. Head straight to the site to apply for Kaliningrad e-Visa for Citizens of Spain.
iVisa.com Recommends
In the town of Svetlogorsk iVisa.com suggests you see the Herman Brachert House-Museum. He is a famous artist whose work can be spotted all over the world. You can also see the 25m high Water tower from the outside because its inside is closed off for the general public. Dine at the Dom Rybaka for the best seafood in town. At the seafront promenade, you can see the Nymph statue and the sundial that is beautifully decorated. When visiting the town of Zelenogradsk make sure to see the Murrarium. It is a museum that is inside an old water tower and features cat-themed art. There are more than 3500 pieces on display. It may sound odd but it is a feline fanatical country. You can also visit Captain Flint, which is a tavern-style restaurant situated away from the promenade. Fill the application and get your Kaliningrad eVisa for Citizens of Spain in no time.