If you're from Sweden and are planning a trip to the Kaliningrad region of Russia, get your Kaliningrad e-Visa for citizens of Sweden now at iVisa.com. Our friendly team can guide you through the process if you need help. It's so easy that you'll be able to do it all without much assistance on our user-friendly website.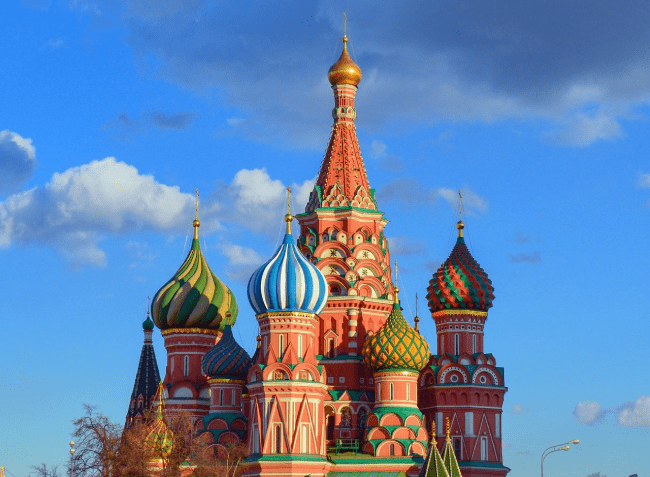 How do I go about applying for the Kaliningrad e-Visa for Citizens of Sweden?
Complete the e-Visa application form.
Make sure that you have not made any typing mistakes then pay our fee.
Submit the form once you've attached any required scans.
Our expert team will review all the paperwork.
Once the visa is approved we will email it to you.
How do I apply in advance?
If you already have a holiday planned next year, you can take advantage of applying in advance and we will make sure that you receive the documentation ontime. Meanwhile, you can forget all about it and get on with packing.
Frequently Asked Questions
What will I need to apply for a Kaliningrad e-Visa for Citizens of Sweden?
A passport- make sure it's valid for 6 months after your travel date.
An email address.
PayPal, or a credit or debit card to pay the processing charge.
What processing options does iVisa.com offer?
We know that travellers have different reasons for needing to travel and occasionally it's necessary to book a flight fast. With urgent cases in mind, we offer three processing speeds to choose from.
Standard Processing - The best option when you can afford to wait.

USD $29.49

-

9 days

.
Rush Processing - Next up, it's a little cheaper and a tiny bit slower.

USD $51.99

-

7 days

.
Super Rush Processing - The fastest option for emergencies.

USD $84.99

-

5 days

.
How long is the Kaliningrad e-Visa for citizens of Sweden valid for?
We offer a 30 day, single entry Kaliningrad e-Visa for citizens of Sweden on our website.
Where can I get more information?
If you want to speak to us about the easy online process to get a Kaliningrad e-Visa for citizens of Sweden visit iVisa.com where you can also find our dedicated customer support service chat link there.
Why choose iVisa.com?
Choose iVisa.com because we can make your vacation or business trip to Kaliningrad get off to a great start. It's the most relaxed way to get a Kaliningrad e-Visa for citizens of Sweden.
iVisa.com Recommends
Did you know that 90% of the world's amber supplies are believed to be located in Kaliningrad? Despite being known as 'solar stone', this golden coloured gem is not actually a stone- rather it is fossilised tree resin. Occasionally you can find it with an insect perfectly preserved inside, and these are worth even more money on the open market. Keep your eyes peeled for a nugget of this fascinating material when you're on vacation in this stunning place. We suggest you plan a trip to the Kaliningrad Regional Amber Museum. Located close to scenic Lake Verkhniy, this 40 year old museum is a fascinating way to learn about amber extraction and how these beautiful objects are formed. You can also see the world's second largest amber find, as well as over 3,000 samples. Find out more about ancient amber forests and how it has been used in art over the years. This is a fantastic option for all the family, as well as a great way to spend a rainy afternoon as it stays open between 10 in the morning and 6 in the evening.