It's a great time to visit the Russian region of Kaliningrad and now that tourism is high on the list of priorities in the area, you shouldn't delay applying for your Kaliningrad e-Visa for citizens of Turkey. iVisa.com can make it simple for you to get a hold of it in a 100% online format.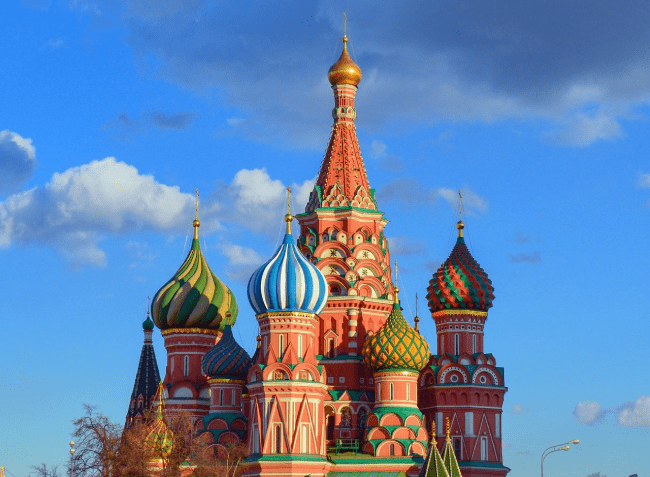 How do I get a Kaliningrad e-Visa for citizens of Turkey?
Begin by filling out the application form at iVisa.com.
Check for errors then proceed to pay.
Use Paypal or a debit/credit card to pay the fee.
Once done, submit the form once you've attached any documents that are requested.
Subject to an expert review, your application will be sent on.
Once the visa is signed off, we will email it out.
Why consider applying in advance?
Save yourself stress and hassle by applying in advance. If you've already booked your vacation to Kaliningrad for next Christmas, we will keep the details safe until later in the year then apply on your behalf.
Frequently Asked Questions
What does it cost to get the e-Visa processed with iVisa.com?
We offer three different processing speeds in order to cater for all kinds of travellers:
Standard Processing - The normal option, if you aren't in a hurry to go anywhere.

USD $29.49

-

9 days

.
Rush Processing - Not quite as fast, nor as expensive.

USD $51.99

-

7 days

.
Super Rush Processing - The fastest option for emergency situations.

USD $83.99

-

5 days

.
Will I need lots of paperwork to get a Kaliningrad e-Visa for citizens of Turkey?
You might be surprised to learn that you don't need much at all when you apply with iVisa.com. Simply check you have:
A passport.
A passport-sized digital photo.
Your travel dates.
PayPal, a credit, or a debit card to pay for the application process.
Can my eVisa be used for multiple entries?
The Kaliningrad e-Visa for citizens of Turkey can only be used for a single entry at this time, however keep an eye out for updates on the website if a multiple-entry visa is released later this year.
Where can I find out more information about the Kaliningrad e-Visa for citizens of Turkey?
If you're still curious to learn more about this travel document, or you simply want to discuss your individual queries with a visa expert, reach out to us on the iVisa.com customer service chat page.
Why choose iVisa.com?
It's a winning idea to use iVisa.com to get your Kaliningrad e-Visa for citizens of Turkey because you can trust our team of visa professionals to conduct a thorough check of your paperwork before it goes on for approval. We will even contact you if we need to check anything.
iVisa.com Recommends
If you're planning a visit to the beautiful region of Kaliningrad, you simply have to set aside time to explore Kant Island, formerly known as Kneiphof. Loosely translated, its former name refers to the swampy nature of this geographical form so you can probably deduce that it wasn't the easiest territory to construct buildings on. That's why the Königsberg Cathedral was built on long wooden stilts to support its weight, and it's also why you can see evidence of the subsidence of this structure even today. These days, the cathedral is home to a variety of fascinating exhibitions, which are a great way to learn more about the chequered past and history of this part of the world. We suggest that you spend an hour or two in the Kant Museum, which explains more about the life of the celebrated local philosopher, Immanuel Kant. You can even stop by at his grave , which is also located on the same island near the chapel.