Russia is an intriguing country that fascinates through its Zares history and political past. There is plenty for you to explore in literally the biggest country in the world. As the Russian government edges closer to the world economy, international tourism is part of this plan. Nowadays, Russia is showing extra flexibility for international visitors with their new e-Visas. These electronic processes are offered to 53 countries around the world and according to the regions you want to visit, you can choose between the Russia Vladivostok e-Visa, Saint Petersburg e-Visa, and the Kaliningrad eVisa.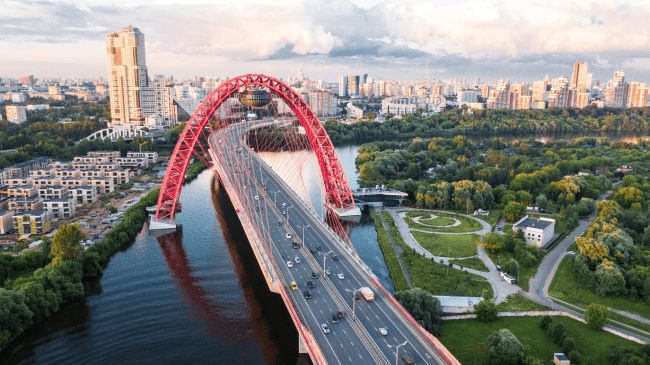 Citizens of the Netherlands are within the list of countries eligible for the Russia e-Visa and iVisa.com is offering a fast, simple, and 100% reliable service to get your e-Visa today and travel to Russia soon!
Continue reading our FAQs to find out more.
Frequently Asked Questions (FAQs)
What is an e-Visa?
The Russian e-Visa is a simplified process that will allow visitors from a specific list of countries to get easy border access into certain regions in Russia. The process is done online which makes it so much easier. There is no need to make appointments at the Russian embassy and the waiting time is minimal.
The regions you can potentially visit with an e-Visa are the Far East (Vladivostok), Kaliningrad, and St Petersburg. Each region requires its own e-Visa and according to the country you are from, the eligibility could vary.
It's time to explore Russia, so allow iVisa.com to help you with the application.
Citizens of the Netherlands need an e-Visa to visit Russia?
Yes, citizens of the Netherlands need an e-Visa to enter Russia. The Netherlands is very lucky to be on the list of 53 countries that can request e-Visas to Russia, as many other citizens around the world have to go through the traditional visa process.
The iVisa.com platform allows citizens of the Netherlands to request the Russia e-Visa.
Ready to travel? Then go to our application page.
How long are the Russia e-Visas valid for?
Each e-Visa is valid for a single entry and it allows 8 days Per Entry in the country. Also, from the moment you get the e-Visa you have up to 30 days after issued to use it. Remember to enter and leave Russia through the points of entry specified for each region. There are three main regions for the Russia e-Visas, the Far East (Vladivostok), Saint Petersburg, and Kaliningrad.
Go to the application page and start your journey with iVisa.com!
What information do I need to provide?
You only need a few items to get your e-Visa soon, check out the following requirements:
A scan of your passport, your passport should be valid for at least 6 months after your arrival.
Return flight ticket, this ticket is proof you intend to leave Russia after your visit, as you are under a short-term visa.
Accommodation, have your hotel or Airbnb reservation.
An email address, as this is an electronic process, the e-Visa document will be sent to the email provided in your application.
Payment options, iVisa.com makes it easy by offering two alternatives, either you pay with Paypal or a credit/debit card.
Not sure you have the right documentation? Get in touch with our customer service team and ask about this.
Which are the processing times and prices to get my Russia e-Visa?
This is an easy process that you can do from the comfort of your home, select between:
Standard service, in

9 days

you get the Russia e-Visa for just

USD 25.00

.
Rush service, if you choose to have your e-Visa in

7 days

then the price is

USD 40.00

.
Super rush service, the fastest service, get your application done in

5 days

for

USD 50.00

.
What is the process?
This is a fast procedure with just 3 steps:
Answer all the questions in the electronic form and select a processing time according to your needs.
Review your information and correct any mistakes. Payment is next with two alternatives, pay with a Paypal account or with a credit/debit card.
Attach your passport's scan and any other required documents.
Easy, right? Start your application now!
How safe is iVisa.com?
iVisa.com provides you a very safe process. Our platform is updated daily and we have a great team working behind the scenes to bring you the Russia Vladivostok e-Visa in the time required. Check our customers' reviews and convince yourself about our quality.
Where can I get more information?
Contact our support agents for further information. They are available 24/7 and are happy to take your message or call. Email us at help@ivisa.com and receive an answer soon about any inquiry you have.
Ready for an unforgettable trip? Then apply for your Russia Vladivostok e-Visa.