Most tourists worldwide must submit a visa application if they wish to enter Russia. The type of visa varies from country to country based on their nationality and the purpose of their trip. For a more straightforward procedure and to reduce waiting times, the official government will implement the Russia eVisa as part of a Digital Plan. You can obtain it online by completing the visa application form.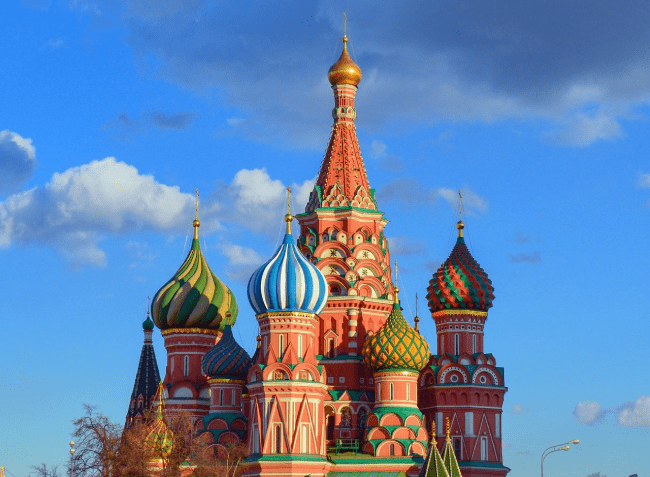 However, not all countries will benefit from this new measure. That is why you have to know about the Russia eVisa countries to check if you are eligible or not. For that reason, iVisa.com will help you find out more about it and get the Russia eVisa in the most effortless way possible. Our remarkable team will help you with the whole process while you wait comfortably at home. Please, remember that if you are not part of any of the Russia eVisa countries, you will have to obtain the traditional visa at the embassy or consulate.
iVisa.com currently does not offer this service yet. Fortunately, you will know what you need in advance if you read the following lines.
Frequently Asked Questions
What are the Russia eVisa countries?
From 2021 on, the Russian government will implemented the Russia eVisa for 49 eligible countries. It means that you can apply for it online without having to go to the embassy. These are the following:
Austria
Andorra
Bahrain
Belgium
Bulgaria
Cyprus
China
Croatia
Czech Republic
Denmark
Estonia
France
Finland
Germany
Greece
Hungary
India
Indonesia
Iran
Ireland
Iceland
Italy
Kuwait
Japan
Latvia
Lithuania
Liechtenstein
Luxembourg
Malaysia
Malta
Mexico
Monaco
Netherlands
North Korea
Northern Macedonia
Norway
Oman
Poland
Portugal
Philippines
Qatar
Romania
San Marino
Saudi Arabia
Serbia
Singapore
Slovakia
Slovenia
Spain
Sweden
Switzerland
Taiwan
Turkey
Vatican City
If you are not part of any of these countries, you will have to get the traditional Russian visa at the embassy or consulate. However, if you are a Schengen Visa holder, you can apply for the Russia eVisa.
What is the Russia eVisa?
The Russia eVisa is a brand-new travel authorization created to reduce most of the lengthy procedures for the typical Russian visa. On average, it will grant you access to the country for up to sixteen days, and it has two months of validity. It is a Single Entry document that you can get online with iVisa.com to avoid tedious steps. You will have an outstanding team helping you with the paperwork.
What information is required to apply for the Russia eVisa?
To apply for the Russia eVisa, you have to consider the Russia eVisa countries before. If you are part of any of them, and you want to use iVisa.com for the most effortless procedure, you will only have to keep in mind the following essential items:
What are the processing times and fees?
If you want to get the Russia eVisa, you will have the opportunity to choose among the following three alternatives based on your budget.
Standard Processing Time: it has the lowest price for an average time waiting.

USD 31.99

in

24 hours

.
Rush Processing Time: you receive your Russia eVisa faster.

USD 61.99

in

6 hours

.
Super Rush Processing Time: for the highest price, you obtain the Russia eVisa in the fastest way.

USD 95.99

in

30 minutes

.
What is the Russia eVisa process?
As you know, iVisa.com simplified most of the process. It means that you will get your Russia eVisa easily. Make sure to check the Russia eVisa countries before applying.
Fill out the application form. It won't take more than ten minutes to do. After doing so, select the processing service that you like.
Double-check the information. Make sure everything looks excellent and proceed with the payment. Feel free to choose from any of your debit/credit cards or only your Paypal account.
Upload any required documents and submit it.
Can I trust iVisa.com?
There is no doubt that iVisa.com is a trustworthy agency to get your Russia eVisa. We have years of experience helping tourists worldwide with their travel documents. That is why they recommend our services, as you can read in the comments section.
Where can I find more information about the Russia eVisa countries?
The iVisa.com website is a fantastic place where you will find different articles explaining more about the Russia eVisa countries. Our customer service agents are also available whenever you want, so you can clarify any doubts about the Russia eVisa countries.