Planning a trip to Russia? You might know that you need the Russia e-Visa as a citizen of Australia to travel around.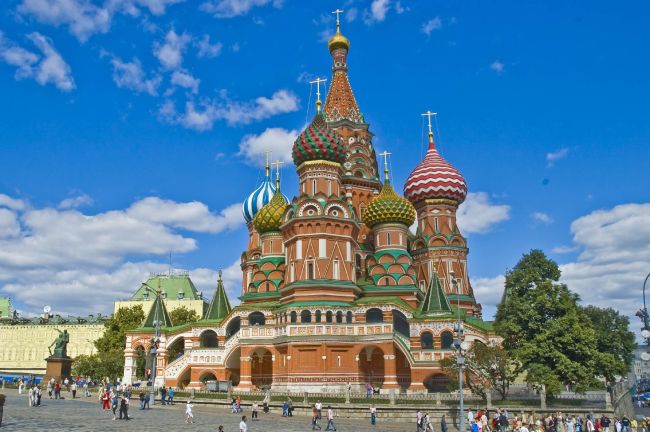 Luckily for you iVisa.com can help you with everything, we provide the service of applying for any travel documents, and the Russia e-Visa is one of them.
Want to know more about the Russia e-Visa for citizens of Australia? Continue reading our FAQs.
Frequently Asked Questions
Do I need a vaccine to travel to Russia as a citizen of Australia?
Some of the vaccines recommended are Hepatitis A, Hepatitis B, and Rabies. Japanese Encephalitis is still in some parts of the country, so consult that with your travel agent. Due to Covid-19, it is recommended to get vaccinated before traveling to ensure the safety of travelers and citizens.
However, you should take into consideration all of these vaccines if you are applying for the Russia e-Visa for citizens of Australia.
Do I need a PCR Test to travel to Russia as a citizen of Australia?
Every traveler must present a negative PCR Covid-19 test result taken within 72 hours before departure of the point of origin.
Do I have to quarantine upon arrival in Russia as a citizen of Australia?
You don't need to quarantine if you present a negative Covid-19 PCR test result upon arrival.
What is the Russia e-Visa for citizens of Australia and how can I apply for it?
The Russia e-Visa is an electronic travel document that allows travelers to travel around Russia. It is valid for 30 days after arrival. This visa allows you to visit Russia for any purpose, business, tourism, or humanitarian.
iVisa.com offers you three friendly steps to apply for the Russia e-Visa:
Step 1: Fill in the online forms with all your personal information, and then choose the processing time.
Step 2: Review that all the information is correct, if not, correct it. Then choose the payment method.
Step 3: To conclude, submit all the documents required.
How much does the processing time for my Russia e-Visa for citizens of Australia cost?
iVisa.com presents three options for the processing time. These prices include the Government Fee and iVisa.com service fee.
Standard Processing: 9 days - 223.00 USD.
Rush Processing: 7 days - 233.00 USD.
Super Rush Processing: 5 days - 248.00 USD.
What documents do I need to present to apply for the Russia e-Visa for citizens of Australia?
iVisa.com needs you to scan and upload the following documents to apply for the Russia e-Visa:
Passport, with a date no more than 6 months before its expiration.
A Passport-size photograph with white background, and no accessories.
An e-mail address, so you can receive your Russia e-Visa.
A payment method, it can be a credit or debit card.
Is iVisa.com trustworthy?
Yes, not only do we say so, but we also have the support of all the clients to whom we have provided our service and they have been able to complete their trip.
I have a dilemma about the Russia e-Visa for citizens of Australia?
If you have any concerns or questions about our services, you can contact our customer service team, they are available 24/7.
iVisa.com Recommends
One of the most spectacular regions of Russia is Kamchatka, due to its vast volcanic peninsula, there is beautiful scenery everywhere you look. From mountains, rivers, hot springs, and snow-capped mountains; you can observe everything from the tourist observation points in the area.
For this kind of trip, you need to be in good health, to get to these observation areas requires time and effort. Many of the visitors who have managed to take the tour of the area return feeling dazzled with the beauty that is found during the tour. In the past, Kamchatka tourism was for luxury tourists looking for outdoor activities and customized tours. However, nowadays this has been changing and more and more independent tourists are looking for an experience with nature and adventure, and are willing to camp in the tourist areas.
For those who don't wish to venture into the adventure of the Kamchatka Mountains, you can stay in its capital, Petropavlovsk-Kamchatsky. This city has several activities that one can do such as skiing, snowboarding, and climbing the nearby volcanoes by chairlifts. Today Kamchatka is a destination for everyone, so don't hesitate to book a trip there.