Thinking about getting a visa can seem daunting. But when you go to Russia as a citizen of Botswana, it is a requirement to have a visa on hand in order to enter and stay in the country. Many countries are now allowed to get a visa by applying online.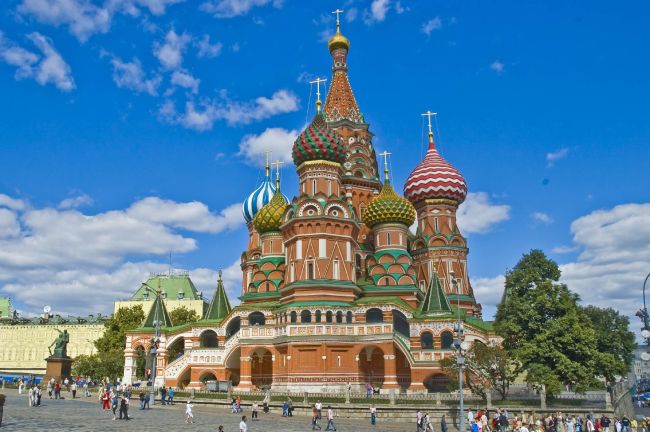 Once Botswana becomes one of the countries allowed to do this for Russia, we will have the application on the iVisa site. Bookmark the Visa Checker Tool so you can constantly check in to see when it is ready.
The Russia e-Visa Program | Entry Limits, Restrictions, Documents, and More
Am I allowed to enter Crimea or Ukraine with a Russian e-Visa?
It is recommended to verify with your Russian connections whether or not it is allowed as the state of politics is volatile at the moment. Russia still enforces its visa policy within Crimea, so it is likely that you can travel there.
If you plan to go to Ukraine, the trip there requires non-Ukraine citizens to follow Ukraine's visa rules and regulations. Use our Visa Checker Tool to see if you are required to get a visa for Ukraine.
Please explain the Russia e-Visa Program.
It started in 2017 and has slowly expanded to allow residents of over 50 countries to apply online for an electronic visa. e-Visas are attached digitally to your passport, and you will normally get a digital version of your visa in your email once it is approved.
Botswana citizens will soon have access to the e-Visa program for the Russian Federation. Check back periodically.
How long do I have to explore Russia once I enter the country with an e-Visa?
From the time you enter Russia, you will have no more than 8 days to explore the region.
What type of limits on entering and exiting Russia are there with an e-Visa?
The most common e-Visa for Russia is a single entry visa so you can only enter and exit Russia one time. Sometimes, you can get a double entry or multiple-entry visa, but it may have different requirements, so check with your visa supplier to find out more detailed information about those programs.
What types of information and documentation is required to fill out an application online?
All applicants for a Russian e-Visa will need at least:
Invitation Letter - You can request an invitation letter from your Russian tour operator or the hotel or hostel you plan to stay at while in the country. In many cases, an invitation letter from a natural or legal person who currently lives in Russia is also accepted and can be used for business, study, tourism, or personal reasons. If you are lodging in different regions of Russia, you will need an invitation letter from each host of your stay.
International Health Insurance - This is to cover you in case of a medical emergency.
Passport that is Valid - 6 months of validity are required; two pages for stamping
Passport-Style Photo - Colored photos only, white background, ratio of 3.5 x 4.5
When will my e-Visa no longer work after I receive it?
It is currently required to apply no less than 4 days before you travel to Russia and no more than 20 days before your intended arrival date. Technically, most visas for Russia allow up to 30 days of use before it will expire.
Be sure to plan your trip to Russia within this time frame so you do not make the mistake of allowing your visa to expire before you can use it.
What reasons are acceptable for applying for an e-Visa for Russia?
Currently, the Russian e-Visa can be used for various purposes: business travel, tourism, and humanitarian reasons (in sports, culture, science, and technology).
Citizens of Botswana | The e-Visa Program Requirements for the Russian Federation
iVisa cares about providing quick access to online visa and travel document applications. We are constantly seeking out e-Visa programs from all over the world so Botswana citizens can worry less about preparing for a trip.
When you are ready, check out what visas online are available to you, and we will always upload the newest e-Visa applications when we receive them.
Have a great trip to Russia.