Burkina Faso residents will need a visa to get into the Russian Federation. It will take time to apply for a visa, but hopefully in the near future, Russia will release the e-Visa application (an online application for a visa) to Burkina Faso citizens.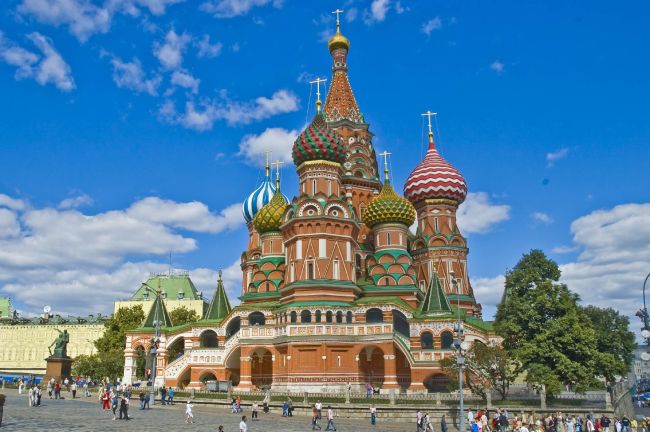 Use the Visa Checker Tool to stay updated on when Russia will allow your country's residents to apply online. Until then, you will need to fill out a paper visa form and turn it to the nearest embassy or consulate of the Russian Federation.
Frequently Asked Questions about the Russian e-Visa Program
Russian e-Visa Explanation
In 2017, Russia released the "e-Visa Program." This allows foreign nationals to apply for a visa online, also known as an electronic visa, or e-Visa. It is slowly expanding to other foreign nationals, so check back constantly to see when it will be released for your country.
What regions of Russia currently accept e-Visas?
The following regions of Russia currently allow foreign citizens to enter the borders with a valid e-Visa:
The Far East
Kaliningrad Oblast
St. Petersburg
Leningrad
You can use our Visa Checker Tool to see if you have any e-Visa options currently available to use.
Length of Stay Allowed with a Russian e-Visa
From the date of entry, you will be allowed no more than 8 days to explore the region of Russia to which your visa is attached.
Entry Limits for the Russia e-Visa
The Russian e-Visa is a single entry visa. This means you are permitted entry in the Russian Federation one time. If you exit or leave Russia, you will not be allowed to reenter the country without another visa.
Using an e-Visa for Different Regions of Russia
It depends on which region you enter and what the specific requirements are for that region according to Russian federal law. Most visas, though, are only good to use for the specific region that you chose to travel to.
Required Info Needed to Fill Out a Visa Application
For the online application for the Russia e-Visa, you will at minimum, need:
Passport-Style Photos - Colored photos only, white background, ratio of 3.5 x 4.5
Valid Passport - Your passport needs to be valid for a minimum of 6 months from the last day you plan to be in Russia. Have a couple of blank pages for stamping purposes.
Health Insurance Policy - For the length of your stay in Russia, you must prove you have adequate health insurance for emergencies.
Invitation Letter - Get in touch with your host to get an invitation letter. If you are not able to get one from your Russian friends or family members, you should be able to get one from the hotel or hostel where you are staying. If not there, seek out your official Russian tour operator, and they can supply you with one also.
Expiry Date for Russian e-Visas
There is a 30-day window to use your e-Visa for Russia once it is issued. Find the "Date of Issuance" on the visa and add thirty days.
It is currently required to apply no less than 4 days before you travel to Russia and no more than 20 days before your intended arrival date.
Russian e-Visa: Valid Travel Reasons
Currently, the Russian e-Visa can be used for various purposes: business travel, tourism, and humanitarian reasons (in sports, culture, science, and technology).
Starting the Russian Visa Application Process for Burkina Faso Residents
We know that preparing for a trip abroad can be quite a hassle. That's why we started iVisa, to help travelers simplify the travel document experience. As soon as Russia decides to allow Burkina Faso nationals to apply online for a visa, we will post it on our website.
Thank you, and let us know if you have any more questions that were not answered here.