When you are planning to go to Russia, as a citizen of Cameroon you need to think about the visa documentation you will need to actually enter the country. Russia is constantly allowing new foreign nationals to use its online e-Visa program to get a visa.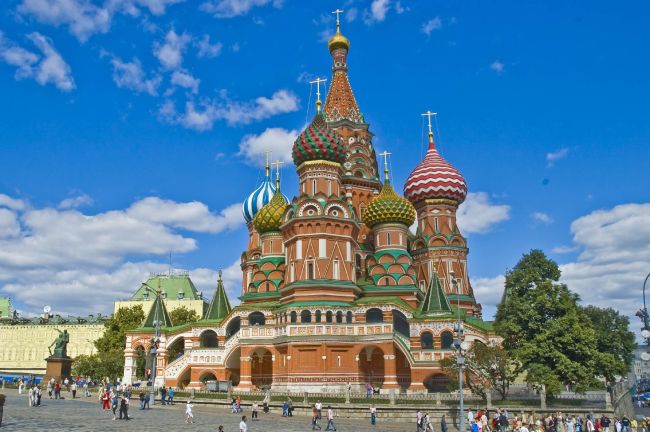 That's why we started iVisa, to help you with online applications and to give you as much information as we can for the visa and travel document process.
Frequently Asked Questions about the Russian e-Visa Program
What regions of Russia currently accept e-Visas?
The following regions of Russia currently allow foreign citizens to enter the borders with a valid e-Visa:
The Far East
Kaliningrad Oblast
St. Petersburg
Leningrad
You can use our Visa Checker Tool to see if you have any e-Visa options currently available for you.
Crossing Regional Borders with a Russian Visa
Each of the four main regions of Russia will require a different visa to enter. That means if you fly to one region and want to go to another region, you will most likely need a separate visa for the second region.
Plan your trip accordingly to make sure you have all the visas you need.
Russian e-Visa Explanation
This e-Visa program is currently open to citizens of 53 countries looking to travel to specific regions of Russia such as the Far Eastern Federal District, Kaliningrad, Saint Petersburg, and Leningrad Oblast.
Once citizens of Cameroon are allowed to apply for an electronic visa for Russia, it will be released on iVisa's website. Then we can help you more to figure out the best way to apply.
Entry Limits for the Russia e-Visa
Once you land in Russia, the e-Visa cannot be used again to reenter the country.
Length of Stay Allowed with a Russian e-Visa
From the date of entry, you will be allowed no more than 8 days to explore the region of Russia to which your visa is attached.
The Russia e-Visa Application: Documents & Information Required
For the online application for the Russia e-Visa, you will, at minimum, need:
Passport-Style Photos - Colored photos only, white background, ratio of 3.5 x 4.5
Valid Passport - Your passport needs to be valid for a minimum of 6 months from the last day you plan to be in Russia. Have a couple of blank pages for stamping purposes.
Health Insurance Policy - For the length of your stay in Russia, you must prove you have adequate health insurance for emergencies.
Invitation Letter - You can request an invitation letter from your Russian tour operator or the hotel or hostel you plan to stay at while in the country. In many cases, an invitation letter from a natural or legal person who currently lives in Russia is also accepted and can be used for business, study, tourism, or personal reasons. If you are lodging in different regions of Russia, you will need an invitation letter from each host of your stay.
Expiry Date for Russian e-Visas
There is a 30-day window to use your e-Visa for Russia once it is issued. Find the "Date of Issuance" on the visa and add 30 days.
It is currently required to apply no less than 4 days before you travel to Russia and no more than 20 days before your intended arrival date.
Russian e-Visa: Valid Travel Reasons
Currently, the Russian e-Visa can be used for various purposes: business, tourism, and humanitarian reasons (in sports, culture, science, and technology).
Starting the Russian Visa Application Process for Cameroon Residents
Traveling around the world is fun. Getting the visa you need may not be that much fun. But we hope to make the process as easy as possible for you and your travel partners.
Russia will release the Cameroon visa application soon, and we will upload it here on iVisa.com for you to use.
Have a great day, and we are excited to help you travel easier.