Visa programs can be both for paper visas and online visas. The e-Visa program for Russia is available to over 50 nationalities and is constantly expanding for other nationalities. Citizens of Chad will soon have access to the online application for visas for Russia.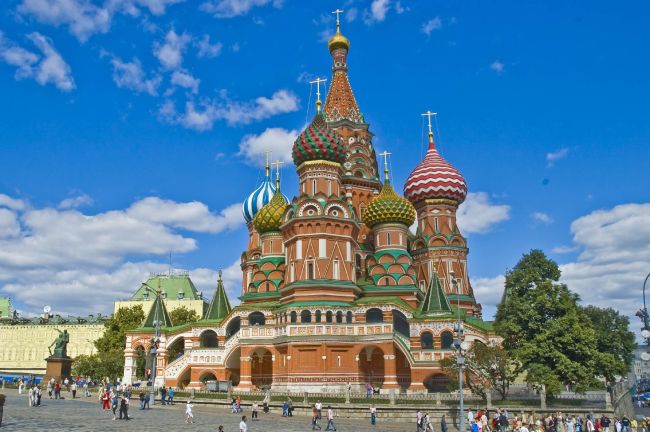 While it is not ready yet, you can use the Visa Checker Tool to see which online visa programs are available to you.
Questions and Solutions | The e-Visa Program for Russia for Citizens of Chad
Crossing Regional Borders with a Russian Visa
There are four main regions of Russia when considering an e-Visa for entry. When you buy your visa, it will be for a specific region, and you will not be able to use that visa for a different region of Russia. This means you may have to buy more than one visa if you plan to travel around the Russian Federation.
Length of Stay Allowed with a Russian e-Visa
8 days is the limit for being in Russia with an e-Visa. Depending on your circumstances and travel restrictions and your visa policy, it could be a little longer or a little shorter.
The Russia e-Visa Application: Documents & Information Required
For the online application for the Russia e-Visa, you will at minimum, need:
Health Insurance Policy - For the length of your stay in Russia, you must prove you have adequate health insurance for emergencies.
Passport-Style Photos - Colored photos only, white background, ratio of 3.5 x 4.5
Valid Passport - Your passport needs to be valid for a minimum of 6 months from the last day you plan to be in Russia. Have a couple of blank pages for stamping purposes.
Letter of Invitation - This can be acquired by speaking to your lodging operator like a hostel or hotel. Or, if you are staying with a Russian citizen, you can get one from them. Lastly, you can try and get one from a Russian tour company that works with the Russian government.
Expiry Date for Russian e-Visas
Find the "Date of Issuance" on the visa and add thirty days. There is a 30-day window to use your e-Visa for Russia once it is issued.
You'll need to apply at least 4 days in advance of your trip to the Russian Federation
Crimea, Ukraine, and the Russia e-Visa Program
While Crimea is contesting Russia over its independence, Russia legally has dominion over Crimea, so a Russian e-Visa may work if you plan to go there. It is always good to talk to a Russian consulate representative before planning to go to Crimea.
You will need to meet the requirements for Ukraine's distinct visa program if you plan to go there. Use our Visa Checker Tool to see if you must get a visa for Ukraine.
Entry Limits for the Russia e-Visa
If the visa you get is a "single entry" visa, then you will only be allowed to use it once to enter Russia. After that, you will have to get another visa to reenter Russia.
What regions of Russia currently accept e-Visas?
The following regions of Russia currently allow foreign citizens to enter the borders with a valid e-Visa:
St. Petersburg
Leningrad
The Far East
Kaliningrad Oblast
You can use our Visa Checker Tool to see if you qualify for any regional e-Visas for Russia.
Russian e-Visa: Valid Travel Reasons
Currently, the Russian e-Visa can be used for various purposes: business travel, tourism, and humanitarian reasons (in sports, culture, science, and technology).
The e-Visa Program of the Russian Federation | Getting Started for Chad Citizens
Starting the e-Visa process requires having your documentation ready and your payment method available. When the e-Visa program for Russia is released to Chad citizens, it will be uploaded online to iVisa.com.
Safe travel, and please, let us know if you have any further questions. We are happy to help.