In the past, it was thought to be tricky to get all the right paperwork needed for a visit to Moscow or Saint Petersburg, but now we're delighted to offer you an online application service to get your Russia e-Visa for citizens of Denmark from the comfort of your home with iVisa.com.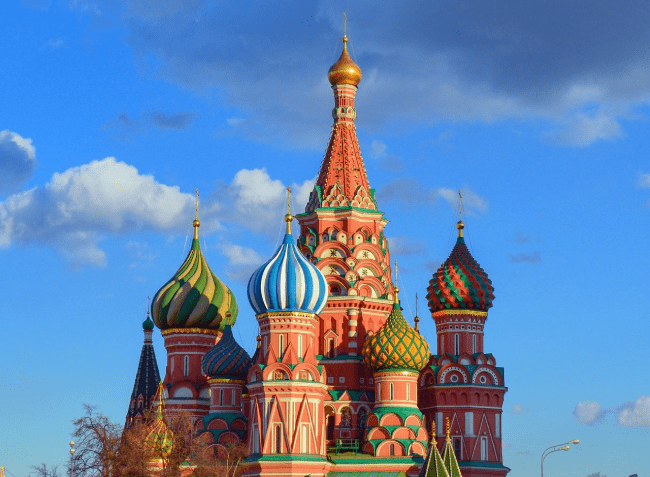 How can I get a Russia e-Visa for Citizens of Denmark?
The first step is to locate the user-friendly application form.
Answer the questions and check that you haven't misspelt anything.
Go on to the payment page- you'll need a card or Paypal.
Submit the form once you've uploaded any scans we request.
Wait for any feedback from our expert panel.
Your e-Visa will be delivered by email to your chosen inbox.
Why do you recommend I apply in advance?
When you're planning an international trip, you will make lots of preparations before you set off. That might include booking a trip to the salon, taking time out to pick up extra sun lotion or picking which hotel you'll stay in. Now, you can enter your details for your e-Visa in advance, and we will make sure to submit the application before you set off. Your trip will get off to a fabulous, smooth start.
Frequently Asked Questions
What must I have to apply for the Russia e-Visa for Citizens of Denmark?
A valid passport.
A clear digital photograph- check it's passport size.
Your itinerary- including travel dates and destinations.
An electronic payment method to process the application.
How long is the Russia e-Visa for Citizens of Denmark valid for?
Both the single and double entry eVisas that we offer for customers are valid for a 30 day period.
Where can I find out more about the Russia e-Visa for Citizens of Denmark?
If you're getting really excited about your Russian adventure now, and want to apply in advance then make your way over to the iVisa.com website where you'll find lots more interesting blogs, and there's the opportunity to chat to one of them team using the customer support service
Why should I trust iVisa.com?
Trust iVisa.com with your vital documentation like the Russia e-Visa for Citizens of Denmark because we offer a unique service with round the clock support. Your details will never be put in danger thanks to our protection team, who review firewalls and passwords on a regular basis.
iVisa.com Recommends
Moscow might be one of the first cities that springs into mind when you contemplate a trip to Moscow, and there's a reason for that. It's a fantastic destination to visit if you want to learn more about Soviet culture, traditions and ways of life. Choose between hundreds of attractions, suitable for all the family. Spend a day exploring the massive Moscow zoo, or alternatively take a tour of Tsaritsyno Palace and Museum. The estate was purchased by Catherine the Great in 1775 after she fell in love with it when passing through the area. Unfortunately, however, the first construction attempt was not to her liking and it was torn down shortly after. You can still find the remains of the original effort on the grounds. Subsequently, another architect produced plans that were more satisfactory, and work began again. It wasn't successfully completed for another 200 years though, with the building finally completed after renovation work in 2005. We recommend that you stop off at the art museum and enjoy a walk through the landscaped gardens.