Citizens of more than 50 countries can apply for a Russian online visa through the program, which was launched in 2017. Egyptians still have the option of applying in person for a visa. You need to apply for a visa to enter Russia. Citizens of Egypt can get an electronic visa to guarantee entry into Russia.
Start your application with iVisa.com and learn more about the Russia e-Visa for citizens of Egypt.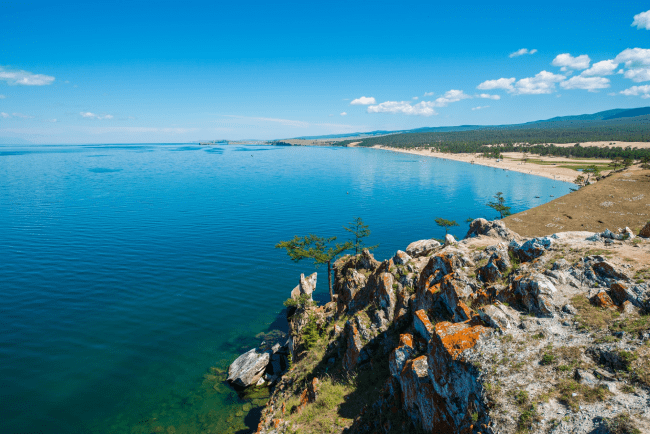 While you wait, you can use our Visa Checker Tool to see a full list of Egypt eVisa programs and find out which programs you can apply for right now. If you are looking for a smooth and easy way to get the Russia e-Visa then choose iVisa.com.
Continue reading this article for more details about the Russia e-Visa for citizens of Egypt.
Frequently Asked Questions
What do you mean by Russia eVisa for citizens of Egypt?
A Russia E-visa is an electronic visa that allows citizens to travel to individual Russian regions for short stays. To visit Russia, an E-visa must be approved by the Russian government. This travel authorization permits a stay in the country for business or tourist purposes.
Start your application with iVisa.com and learn more about the Russia e-Visa for Citizens of Egypt.
How long can I stay in Russia with a visa?
Foreigners are allowed to stay in Russia only for 90 days in the course of any 180-day period, unless they have a visa that authorizes employment or study. Visas in this category include those for business, tourism, humanitarian work, and cultural exchange projects.
You can only enter Russia once with a Single Entry visa and twice with a double entry visa during the period of validity of your Russian visa.
Do I need a visa to enter Russia?
Citizens of Egypt need to get a visa to enter Russia. The visa application process can be completed online. Use the Visa Checker Tool on iVisa.com if you are not sure about your visa requirements.
How do I apply for the Russia e-Visa for Citizens of Egypt?
To apply on iVisa.com, you need to complete three steps.
First: Fill out the application form and select a processing option
Second: Make sure the information is accurate and pay the application fee.
Third: Upload a scan of passport and other documents if required..
With iVisa.com, what processing options are available?
Through iVisa.com, you can choose from three processing options.
Standard Processing Option: There is a long waiting time (

20 Business Days

), but it is inexpensive (

USD 30.49

).
Rush Processing Option: When compared to the previous option, this version provides faster processing speed (

15 Business Days

) and is more expensive (

USD 52.99

).
Super Rush Processing Option: It is the fastest option (

13 Business Days

), but it is also the most expensive (

USD 106.99

).
In order to submit an application, what details are needed?
To complete the online process, you need these details.
Your passport: You must provide a copy of your passport for identification purposes.
Email Address: You will receive your travel documents via email.
Payment method: Credit/debit cards are accepted for payment.
Can I trust iVisa.com to process my order securely?
When it comes to applying for a visa, iVisa.com offers a fast and secure service. We value your privacy. Go through the comment section for more proof.
Can you tell me more about the Russia e-Visa for citizens of Egypt?
We have customer support agents who can answer any questions you may have. They are here to help you around the clock. Our email address is [email protected] if you wish to reach us via email.
iVisa.com Recommends
Over the last few decades, Russia has become one of the world's most popular tourist destinations. Aside from exploring the plethora of Russian attractions, the country's rich history and cultural diversity appeal to visitors from all over the world. When you are looking for a paradise that will inspire your explorer spirit, Russia is it. An important Russian activity is going on a canal tour. The number of canals in St. Petersburg makes taking these tours a memorable activity in this beautiful city. During your adventure, you'll be able to see over 800 bridges that span a total of 300 kilometers of canals.
This picturesque Opera theater is surrounded by enchanting folklore, so you're sure to have a magical evening. Every aspect of this event is exceptional, from the decorations, ballet, symphony orchestra, costumes, music, to the dancing! There is nothing quite like visiting Moscow's Military Disneyland, where you can taste army rations, play with grenade launchers, and observe a surface-to-air missile up close. You can conclude your visit here by purchasing various Vladimir Putin accessories. It has famous mainstream museums like Pushkin Museum of Fine Arts and Hermitage, yet there are also obscure hideaway gems such as Museum of Soviet Arcade Games, where players use Soviet-era kopek coins bearing the hammer and sickle to play.
It's a great idea to visit the Museum of Hygiene in St. Petersburg and learn all about the best ways of preventing disease and other ailments caused by dirt.