Russia's reputation for being a great vacation destination has been fueling dream holidays for millions of people, and now you can avail of an easy, user-friendly application process to get the Russia e-Visa for citizens of Finland if you're planning a trip.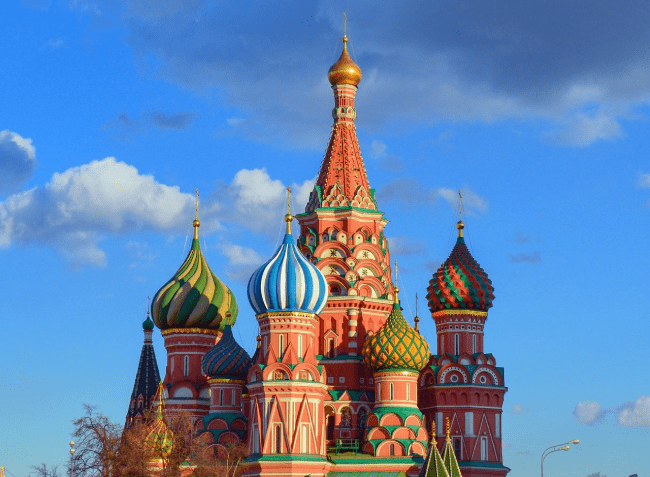 How do I get a Russia e-Visa for citizens of Finland?
The first step is to load the application form on the website.
Carefully answer the questions that are relevant to you and check for errors.
Click through to the payment page- using card or Paypal to pay the fee.
When that's done, submit the form once you attach all the required documents.
Your form will then be reviewed by an expert.
Unless we reach out to discuss your application, the Russia e-Visa for citizens of Finland will arrive shortly after by email.
Why apply in advance?
Applying in advance doesn't just refer to entering your details a week or a month before you set off. You can also apply a year in advance. We will look after your application details and submit it to the authorities when the time is right.
Frequently Asked Questions
What is required to apply for the Russia e-Visa for citizens of Finland?
You don't need a long list of documents to apply through our service:
Your passport- check it's valid.
A digital photo.
Your travel schedule
A payment method like PayPal or a credit/debit card to pay for the processing.
I'm in a hurry, can you help me?
We can help you, even if you need to travel urgently. In that case, we recommend you use our fastest service - Super Rush! Let's learn more:
Standard Processing - This is the cheapest way to process your document.

USD $58.49

-

24 hours

.
Rush Processing - It has a lower price than Super Rush, and takes just a bit longer to process.

USD $117.49

-

6 hours

.
Super Rush Processing - This is the quickest processing option we offer.

USD $165.49

-

30 minutes

.
How long is the Russia e-Visa for citizens of Finland valid for?
When you apply for a Russia e-Visa for citizens of Finland through our service, you can choose between a 30 day, single entry eVisa or a 30 day, double entry e-Visa.
Where can I get more details about the Russia e-Visa for citizens of Finland?
Getting more information is easy when you are able to browse the range of blogs at iVisa.com. If you want to talk to a colleague about any specific queries, you can reach them through email or chat.
Should I trust iVisa.com?
If you want to get your Russia e-Visa for citizens of Finland in the safest, easiest way without having to worry about filling in a section wrong or answering a question incorrectly, the best way to go about it is by applying with iVisa.com.
iVisa.com Recommends
Travellers with an interest in art will find plenty to keep them busy on a trip to Moscow. This city isn't short of artists, all competing to express their talents in the most unique and engaging ways. The Pushkin Museum of Fine Arts is the biggest museum of European art in the region and also hosts an annual music festival each year. Learn more about ancient civilisations through exhibits that detail the history and origin of artifacts and ceramics. There's also an extensive sculpture gallery. If contemporary art is more your thing, check out work by up and coming local artists at the Winzavod Center for Contemporary Art, which found its origin in an old wine-bottling factory in 2007. Lectures and films are also shown in this unique gallery space so it's worth stopping by to see what's happening. September is a great time to visit to make the most of the Moscow Biennale of Contemporary Art- a festival that takes place every other year and celebrates contemporary art and it's expansion.