German citizens who are planning to go to Russia will have to get what is called a visa. The visa process can be easy if you have all of your information ready when you apply. We list these basic documents below.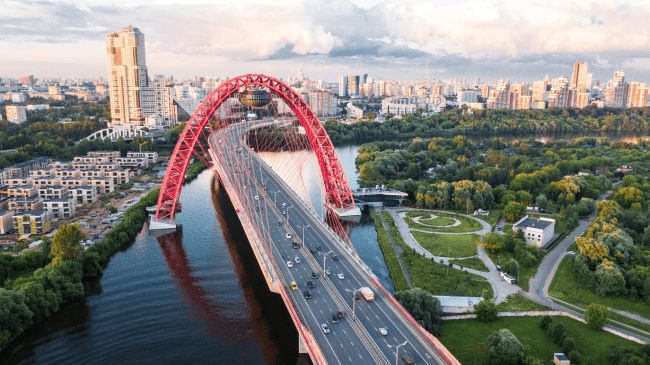 The e-Visa program is an online program that allows foreign citizens to get a visa without having to go in person to apply for one. It is currently not available for German citizens who are going to Russia, but we will post it on our site as soon as it is available.
The Russia e-Visa Program | Common Questions & Answers
What is a Russian e-Visa?
In August 2017, the Russian Federation began accepting visa applications online to help streamline their visa program for foreign nationals. This e-Visa program is currently open to citizens of 53 countries looking to travel to specific regions of Russia such as the Far Eastern Federal District, Kaliningrad, Saint Petersburg, and Leningrad Oblast.
Once citizens of Germany are allowed to apply for an electronic visa for Russia, it will be released on iVisa.com website. Then we can help you more to figure out the best way to apply.
How long can I stay in Russia with an e-Visa?
The e-Visa program currently allows visa holders to stay in Russia for up to 8 days from the date of entry in the country.
What is the expiration date of a Russian e-Visa?
The Russian e-Visa will expire after 30 days after arrival. This means that you will need to enter Russia with the visa within 30 days from the issuance date or the visa will become invalid.
It is currently required to apply no less than 4 days before you travel to Russia and no more than 20 days before your intended arrival date.
Be sure to plan your trip to Russia within this time frame so you do not make the mistake of allowing your visa to expire before you can use it.
What type of travel is allowed using a Russian e-Visa?
Currently, the Russian e-Visa can be used for various purposes: business travel, tourism, and humanitarian reasons (in sports, culture, science, and technology).
Can I travel between different regions of Russia with the same e-Visa?
It depends on which region you enter and what the specific requirements are for that region according to Russian federal law. Most visas though, are only good to use for the specific region that you chose to travel to.
How many times can I enter Russia with an e-Visa?
The Russian e-Visa is a Single Entry visa. This means you are permitted entry in the Russian Federation one time. If you exit or leave Russia, you will not be allowed to re-enter the country without another visa.
Do I need medical insurance if I am a foreign citizen traveling to Russia?
Medical travel insurance for international travel is required to stay in Russia with a visa.
What documents and information are required to fill out a Russia e-Visa application?
At the bare minimum, you will need the following documents and information to fill out the online application for a Russian e-Visa:
Valid Passport - Your passport needs to be valid for a minimum of 6 months from the last day you plan to be in Russia. Have a couple of blank pages for stamping purposes.
Payment Method - Don't forget to check with your visa application center where you apply for your visa so you bring the correct type of payment that they accept.
Invitation Letter - You can request an invitation letter from your Russian tour operator or the hotel or hostel you plan to stay at while in the country. In many cases, an invitation letter from a natural or legal person who currently lives in Russia is also accepted and can be used for business, study, tourism, or personal reasons. If you are lodging in different regions of Russia, you will need an invitation letter from each host of your stay.
Passport-Style Photo - Colored photos only, white background, ratio of 3.5 x 4.5
Health Insurance Policy - You will need to prove you have reliable health insurance coverage for the length of your stay.
Get a Russia Visa | Citizens of Germany
When you plan your trips, use our Visa Checker Tool to get the e-Visa that you need. That will save you from having to go to a physical visa application center like an embassy or consulate.
Convenience is why we started iVisa.com. Come back and check to see when Russia allows Germans to get a visa online.
iVisa.com Recommends
Russia is a fascinating place to explore. Visit St. Petersburg, one of the most relevant cities in Russia and only compared to the capital, Moscow. It has a European feeling, where you can find fine art and exquisite designs. We recommend exploring it on foot or taking a cruise to explore the 300 kilometers of canals through the imperial city. Check Moika Palace with its famous white and gold colors. In this place, Rasputin was killed. Continue to St. Isaac's Cathedral, a Neoclassical building dating back to the 19th century. It also features a Russian Orthodox Museum. Head to the Hermitage Museum, the second-largest art and culture museum worldwide. It displays a collection of three million items covering prehistoric times to Catherine the Great's collection. If you have more time, explore Peterhof Palace, built in the 1700s. It was the summer home of Peter the Great.
Explore the Altay Mountains in Siberia extending into China, Kazakhstan, and Mongolia. Ethnic groups have inhabited these mountains for centuries. Also, the site offers gorgeous views of Russian nature, like frozen rivers, snow-capped mountains, and much more. In addition, you can try diving, cave exploring, and herb picking. Finally, don't miss the Denisova Cave in Siberia, where bones, artifacts, and prehistoric horses have been found. These items date back 50,000 years.