Getting a visa for Russia can be done in a few different ways. Citizens of Ghana may need to fill out a paper visa application at the nearest consulate or embassy. The Russian e-Visa program, which allows foreign nationals to get a visa online, will be expanding throughout 2020 and beyond.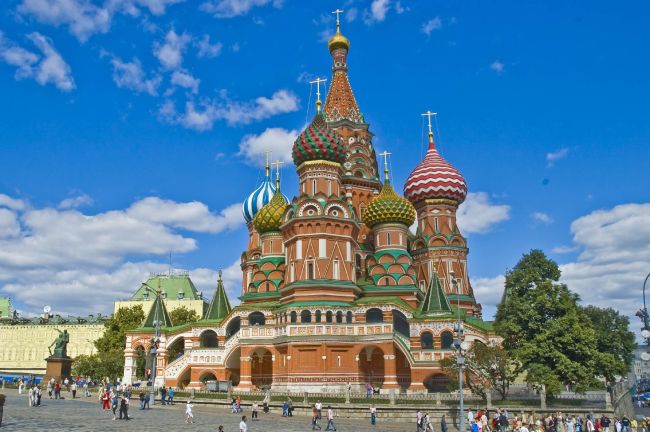 In order to get a visa, you will need to provide personal information as well as submit a payment method to pay for any fees associated with the process.
The Russia e-Visa Program | Common Questions & Answers
How long can I stay in Russia with an e-Visa?
The e-Visa program currently allows visa holders to stay in Russia for up to 8 days from the date of entry in the country.
Explaining the Russian e-Visa Program
In August 2017, the Russian Federation began accepting visa applications online to help streamline their visa program for foreign nationals. This e-Visa program is currently open to citizens of 53 countries looking to travel to specific regions of Russia such as the Far Eastern Federal District, Kaliningrad, Saint Petersburg, and Leningrad Oblast.
Once citizens of Ghana are allowed to apply for an electronic visa for Russia, it will be released on iVisa.com. Then we can help you more to figure out the best way to apply.
Do I need medical insurance if I am a foreign citizen traveling to Russia?
Yes. You will need to acquire personal medical insurance for international travel.
How long do I have to use an e-Visa from the Date of Issuance?
The Russian e-Visa will expire after 30 days from the date of issuance. This means that you will need to enter Russia with the visa within 30 days from the issuance date or the visa will become invalid.
It is currently required to apply no less than 4 days before you travel to Russia and no more than 20 days before your intended arrival date.
Be sure to plan your trip to Russia within this time frame so you do not make the mistake of allowing your visa to expire before you can use it.
What type of travel is allowed using a Russian e-Visa?
Currently, the Russian e-Visa can be used for various purposes: business travel, tourism, and humanitarian reasons (in sports, culture, science, and technology).
Can I travel between different regions of Russia with the same e-Visa?
It depends on which region you enter and what the specific requirements are for that region according to Russian federal law. Most visas though, are only good to use for the specific region that you chose to travel to.
How many times can I enter Russia with an e-Visa?
The Russian e-Visa is a single entry visa. This means you are permitted entry in the Russian Federation one time. If you exit or leave Russia, you will not be allowed to reenter the country without another visa.
What documents and information are required to fill out a Russia e-Visa application?
You'll need at least:
Valid Passport - Your passport needs to be valid for a minimum of 6 months from the last day you plan to be in Russia. Have a couple of blank pages for stamping purposes.
Passport-Style Photo - Colored photos only, white background, ratio of 3.5 x 4.5
Health Insurance Policy - You will need to prove you have reliable health insurance coverage for the length of your stay.
Invitation Letter - You can request an invitation letter from your Russian tour operator or the hotel or hostel you plan to stay at while in the country. In many cases, an invitation letter from a natural or legal person who currently lives in Russia is also accepted and can be used for business, study, tourism, or personal reasons. If you are lodging in different regions of Russia, you will need an invitation letter from each host of your stay.
Get a Russia Visa | Citizens of Ghana
It can be easy to get a visa if you have all the information you need. Just be sure to check with your local visa application center to get any specific information that may not be mentioned here.
iVisa.com is dedicated to providing the easiest ways to apply for and receive a visa. Once Russia allows citizens of Ghana to get a visa online, we will have it on our website.
iVisa.com Recommends
Sochi is the perfect place to start your trip through Russia. This summer beach resort sits right on the Black Sea. Sochi offers pebble and sand beaches within Stalinist architecture. During the summer, you can enjoy a festival known as Kinotavr and plenty of spas and outdoor markets. Try some rafting in the Mzymta River that cuts through Sochi. Check the Caucasian State Nature Biosphere Reserve, a 3,000-square kilometers natural reserve protecting unique flora and fauna from Russia, such as the Persian leopard. Continue to the Rosa Kuthor ski resort, a world-class alpine skiing area. The 2014 Winter Olympic Games were hosted here.
The Russian Tundra must be another stop on your journey. The natural site is a unique biome near the Arctic Circle, unique of its kind. Due to low temperatures, you won't see trees growing here, only moss, shrubs, and grass. The tundra is in constant permafrost. In other words, the ground is permanently frozen. Also, you can spot polar bears, gray wolves, and seals. Birdwatching is also popular here. Lately, ecotourism has become a prime activity here, especially near Krasnoyarsk Krai. We recommend checking the city of Murmansk on the Kola Peninsula to see the Northern Lights.