Going from Greenland (as a citizen) to Russia requires that you have a visa to enter the country. This is true of most international travel. Greenland residents will need to get a visa from a consulate or embassy at this time.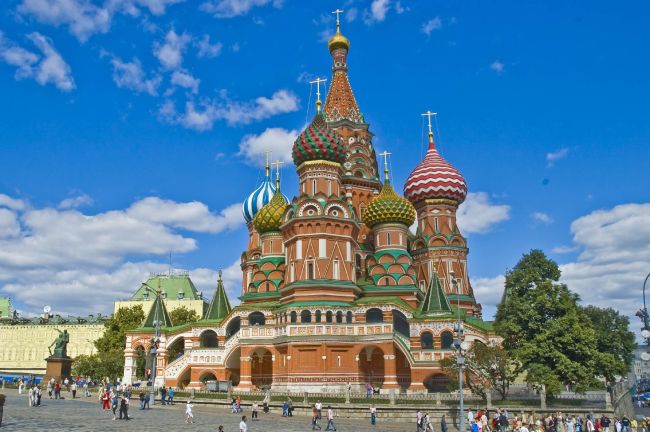 In the near future, Russia will be allowing Greenland citizens to get what is known as an e-Visa. The e-Visa is an "electronic" visa or digital visa. It will have the same effect as a paper visa and is considered just as official as a paper visa.
The Russia e-Visa Program | Common Questions & Answers
When will my e-Visa expire once I get it?
You will have 30 days to use your Russian e-Visa from the Date of Issuance listed on your visa. Oddly enough, the Russian Federation sometimes only accepts visas that were issued under 20 days from the date of issuance. Check with your consulate or embassy for complete details.
What type of travel is allowed using a Russian e-Visa?
Business travel, tourism travel, some student travel, and humanitarian travel are all allowed with a Russian e-Visa. Some restrictions may apply based on your country of citizenship.
Are there areas of Russia that require special permits?
Foreign citizens are restricted from entering the following regions without a special permit.
Section of Primorsky Krai
Section of Krasnoyarsk Krai
Section of Orenburg Oblast
Section of Nizhny Novgorod Oblast
Section of The Republic of Mordovia
Sections of Murmansk Oblast and the Republic of Karelia. Transit to and from Norway is likely by the primary roadway.
Chukotka Autonomous Okrug, yet the Bilibino region is an exception
Section of Yamalo-Nenets Autonomous Okrug
The Republic of North Ossetia-Alania, 45% of the territory. Transit to the border with Georgia and to the border with South Ossetia are possible along the main roads. Tsey Gorge is open to foreigners since 2012.
Sections of Chelyabinsk Oblast.
Within Leningrad Oblast region - all Russian islands of the Gulf of Finland, except Gogland, and a 12-mile (20 km) strip along the south coast of the Gulf of Finland
Sections of Moscow Oblast
Around 15% of Kaliningrad Oblast
Section of Volgograd Oblast
Section of Astrakhan Oblast
Section of Kamchatka Krai
Sections of Arkhangelsk Oblast (include South part of Novaya Zemlya island) and the Komi Republic
Sections of Sverdlovsk Oblast
How many times can I enter Russia with an e-Visa?
While holding an e-Visa, it usually only grants the visa holder one entry per visa per trip. Some countries' citizens may be allowed what is known as a double entry visa depending on your needs and clearance status.
What documents and information are required to fill out a Russia e-Visa application?
While true of most visa applications, you will need the following to complete an online application as well as to enter Russia through customs:
Payment Type - It's best to bring multiple payment types with you to get a visa since different places take different forms of payment like credit cards or cash money.
Invitation Letter - You can request an invitation letter from your Russian tour operator or the hotel or hostel you plan to stay at while in the country. In many cases, an invitation letter from a natural or legal person who currently lives in Russia is also accepted and can be used for business, study, tourism, or personal reasons. If you are lodging in different regions of Russia, you will need an invitation letter from each host of your stay.
Valid Passport - Valid for a minimum of 6 months from date of entry
Passport-Style Photo - Use a light, solid background and make sure the photo is a colored photo and the size of a normal passport photo.
Health Insurance Policy - Have medical insurance for international travel before you leave for Russia.
How long can I stay in Russia with an e-Visa?
You're allowed up to 8 days in Russia once you enter the country and go through customs.
Get a Russia Visa | Citizens of Greenland
When you plan your trip from Greenland to Russia, be sure you have the correct visa for the right region of Russia. This is important to make your trip as easy as possible.
The Visa Checker Tool is a great resource for you to find out what online visa applications are available to Greenland's citizens.
Have a safe trip, and we are here to answer any queries you may have about getting documents for your Russian trip.