If you're planning a trip to Russia from Indonesia, you might not already know that it's important for you to complete the application process for a Russia e-Visa for citizens of Indonesia. It's never been easier for you to get it done with our help.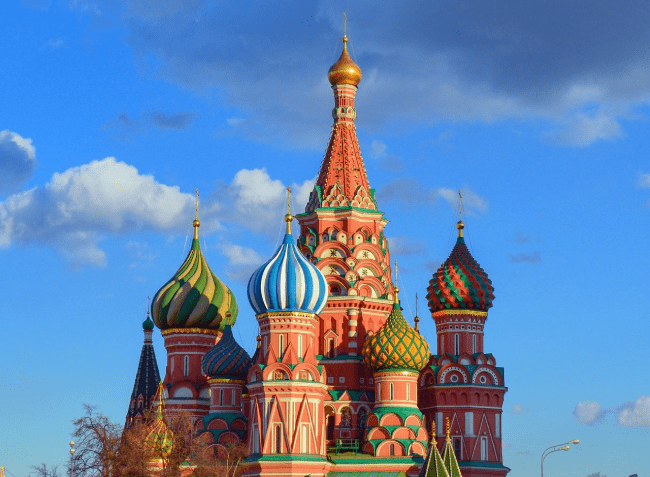 How can I get an eVisa in a quick and easy way?
Click on over to the application start page at iVisa.com.
Enter your personal details in all of the required sections.
Give it a check over and correct any errors.
Next you pay- we accept credit/debit card and Paypal.
As long as you've supplied all the documents, you're good to submit.
We will review your answers and contact you with any queries.
The Russia e-Visa for citizens of Indonesia will be emailed out to you.
What's so great about applying in advance?
Applying for your Russia e-Visa for citizens of Indonesia in advance is a great idea because it means you have the chance to enter all your information before you've even decided what to pack. We'll keep it safe, and submit the application at the perfect time so you can set off with everything in order.
Frequently Asked Questions
What should I have when I start filling out the form?
You don't need much to use our services:
A valid passport.
A digital photograph in passport size format.
Your travel plans including dates.
A credit or debit card to pay for the processing of application, or use Paypal.
Can my eVisa be used for multiple entries?
The Russia e-Visa for citizens of Indonesia is available with both single and multiple entry benefits- so apply for the one that best suits your circumstances.
Where will I be able to find out more about the Russia e-Visa for citizens of Indonesia?
Click over to iVisa.com if you're keen to learn more essential information about how to apply for the Russia e-Visa for citizens of Indonesia. Our customer support team is available around the clock to assist you with any issues or concerns.
Why use iVisa.com for my Russia e-Visa for citizens of Indonesia?
You can trust our team to take care of your Russia e-Visa for citizens of Indonesia application from start to finish, as we have been processing travel documents for years. Tens of thousands of our customers have set off on unforgettable vacations thanks to the services we provide.
iVisa.com Recommends
Saint Petersburg is often thought of as the cultural capital of Russia- and millions of tourists would agree. There's a wonderful array of performances available to be booked at the Mariinsky Theater, which housed the dance troupe first set up by Catherine the Great in the 1700's. If you're planning on booking a visit anytime in December or during a holiday period, be sure to book well in advance as everyone wants a ticket in high season. It's the place to be seen. You won't regret taking the time to experience the traditional design and impressive chandelier in person. Saint Petersburg is a fantastic place to visit if you enjoy spending your getaway on foot, soaking up the lively atmosphere while strolling along a pretty canal and exploring the hundreds of little bridges for cyclists and pedestrians to cross. We recommend that you look for the Winter Canal, which passes some of the city's main landmarks like the Winter Palace and the Hermitage Theater.