Russia is a country with many surprises and global proportions. Not only is Russia the largest country in the world, but also, Russia has the coldest place on the planet and the longest railway line in the whole world. Undoubtedly a country with global proportions, where Russian traditions are mixed with European and Asian influences. A country that will have much to offer you to explore.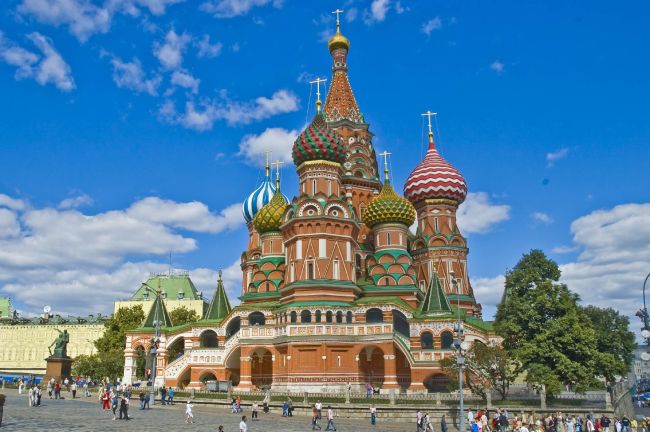 So if you want to travel to Russia as a citizen of Lithuania, you need to apply for the Russia e-Visa for Citizens of Lithuania. That's why at iVisa.com we can help you complete, process, and receive your Russia e-Visa for Citizens of Lithuania.
Here you will find the most up-to-date and complete information you need in order to help you get through the process of getting your Russia e-Visa for Citizens of Lithuania.
Now you will get the complete information about how to continue. Please follow the instructions. iVisa.com is strongly committed to provide you with the best service and support that you need during this process.
Frequently Asked Questions
So how does the process work to get the Russia e-Visa for Citizens of Lithuania?
First. Fill out all your details in the iVisa.com application form ,then choose a processing time that is suitable for your travel needs.
Second. Make sure all the details you entered are correct, after verifying this you can pay the fees online using a debit or credit card.
Third. The last step is to scan and upload your passport and other documents. After that, Click on the "submit" button.
Due to time limitations or other reasons, do you need to hurry your visa process?
You can also choose the option to apply in advance. This option will help you to get a travel document ontime without any errors. We just need your travel dates and we will make sure to get your document ready by the time you need it.
Get started on your application now.
Which documents are required to apply?
To apply for the Russia e-Visa you will need the following documents:
A passport that has at least 6 months of validation.
Your email address for you to obtain your Visa.
Your professional photo iVisa.com professional service can help you to get one.
Valid payment options like Debit/Credit card to pay fees.
What are the processing times and prices?
Standard processing time: 24 hours - 20.00.
Rush processing time: 8 hours - 35.00.
Super rush processing time: 4 hours - 60.00.
Is it secure to use iVisa.com to arrange my Russia e-Visa?
Yes, it is secure to use iVisa.com as your service provider. You can trust your data is safe with us and feel at ease. You can check our reviews and get to know the quality of work we do for our customers.
I have more questions, where can I find more information?
You can always contact our customer service team for any further questions or doubts. We are available 24/7 to answer any additional questions, guidance or any queries.
We appreciate the value of choosing iVisa.com and that is why we want to make you feel like you are in good hands.
iVisa.com Recommends
Russia is the largest country in the world, for this reason, it is a place with a big extension of places, cultures, gastronomy and different traditions to explore. You can experience big contrasts from one city to another. As the Russian territory is geographically located through Europe and Asia, these two continents have influenced Russia in a notorious way, but still, somehow the Russians keep their style and culture alive.
One of the most attractive places in Russia is its capital city, Moscow. The city of Moscow offers a wide variety of leisure activities, in addition, it has emblematic places such as the Red Square, well known for its monuments and palaces, and the famous St. Basil's Cathedral, with its magic and colorful atmosphere, is one of the most beautiful squares in the world.
Near Moscow, you can visit Sergiev Posad, a unique and magical place, which will make you feel as if you have traveled to another time of fairy tales and fables. It is worth exploring other cities that have a lot of charm and elegance such as St. Petersburg, Suzdal and Vladimir.
If what you want are extreme experiences you can travel to Siberia, the coldest place in the world, where temperatures have been recorded down to -80 degrees, you will hallucinate from feeling cold but you will have stories with lots of adventure to tell. Russia is undoubtedly an enchanting country, with mysteries and charms to discover.