We all get confused about what travel documents we need to go on a trip. Russia's government requires all foreign nationals, including citizens of Luxembourg, to hold a visa while they are in the country. This visa is available to foreign nationals looking to go to Russia.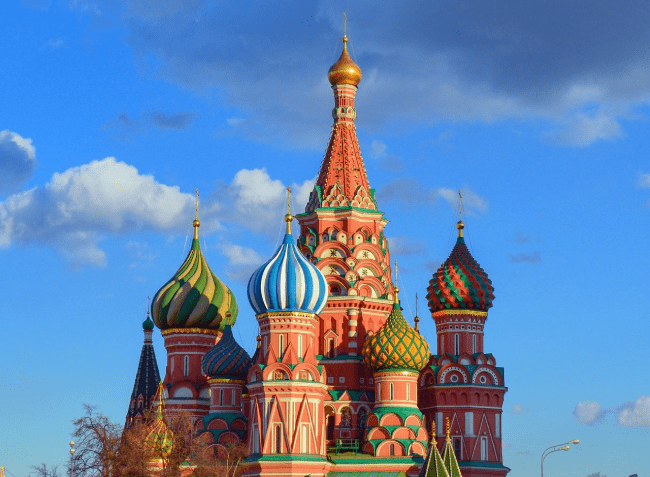 When the e-Visa program opens up to Luxembourg residents, be sure to check back here for the online application. It will be a breeze to fill out online wherever you happen to be in the world. Meanwhile, we recommend you use iVisa.com to get your Tourist Invitation Letter and therefore get closer to the Tourist Visa.
See the questions below to learn more about the Russia e-Visa for Citizens of Luxembourg and how to apply for it.
Frequently Asked Questions
What is a Tourist Invitation Letter?
The Russian Invitation Letter is a travel requirement that facilitates the process to get a Russian Tourist or Business Visa. This item is in A4 format and shows that you are invited to Russia by an accredited Russian travel company or a hotel.
iVisa.com offers Russian tourist and business invitation letters depending on the purpose of your trip and whether you are applying for a Russian Tourist or Business (Commercial) Visa.
There are 2 tourist invitation letters available – The only difference between them is whether you need a single or double entry into Russia.
What documents do I need to apply for it?
We can get you your invitation letter with little effort on your side, but before that, make sure you have the following documents first:
Last page of passport (if applicable).
Passport personal details scan (if applicable).
Proof of accommodation (if applicable).
Debit/credit card.
Selfie holding the physical credit card used for the transaction is needed to verify payment. Only the last 4 digits of the credit card must be visible in the picture. Only one image is needed per order (if applicable).
An email address.
What is the price of the Tourist Invitation Letter?
We understand the cost is always one of the most important things to consider when getting an online document, especially for traveling. Therefore, here are our different prices for the Tourist Invitation Letter depending on how fast you want it:
Standard Procedure Time:

24 hours

-

USD 35.99

.
Rush Procedure Time:

6 hours

-

USD 67.99

.
Super Rush Procedure Time:

30 minutes

-

USD 102.99

.
See more information about the Russia e-Visa for Citizens of Luxembourg in the lines below.
Is the Tourist Invitation Letter the same as the Russia e-Visa for Citizens of Luxembourg?
No, both are different. The Russian Tourist Invitation Letter you receive from us consists of a tourist confirmation letter, while the Russian e-Visa is the actual visa.
The Russian eVisa is not available yet, but it will be available very soon. By now, you can only get the paper visa by going to the embassy with the Invitation Letter we offer.
How can I apply for the Russian Tourist Visa?
The first thing you have to do is to fill in an online form at iVisa.com to get the Tourist Invitation Letter. Once you receive the letter, you have to follow these steps:
First, print the tourist invitation letter in color.
Second, submit the letter and other required documents for your visa application at the embassy. Some of these documents are: health insurance, a passport-style photo, and return flight tickets.
Third, schedule your visa interview and get ready for that day! We will help you with the preparation by offering a brief guide via email.
After you attend the interview, you will receive the actual visa, but remember that it all depends on the official authorities there.
Continue reading below to learn extra information about the Russia e-Visa for Citizens of Luxembourg.
Is iVisa.com safe to get this invitation letter?
Yes, it is a reliable company to get the Tourist Invitation Letter. Besides, we do not share the private information you offer to anyone except the Russian government, so you can feel safe when using our services.
Where do I find more information about this document and the Russia e-Visa for Citizens of Luxembourg?
Get more details about the Russia e-Visa for Citizens of Luxembourg by checking our website or contacting one of our agents (they work 24/7, so they will be ready to help you at any time).
iVisa.com Recommends
Russia is a country that's quite famous thanks to cities like Moscow and Saint Petersburg. It is also very popular for Orthodox churches, museums, ballet, and nature.
The Hermitage Museum, in Saint Petersburg, is an iconic place that you must visit for sure. It is one of the largest art galleries in the world. The museum's collection includes a complex made up of six buildings placed on the banks of the Neva River.
The Red Square is another must-see when visiting Russia. It is the most famous square in Moscow in the commercial district known as Kitay-górod. In fact, we must say that the Red Square is only part of something bigger you cannot miss: The Kremlin, which is a group of civil and religious buildings located in the center of Moscow.