Visiting Russia means you will discover most of the vestiges of the old Russian Empire, and it is now one of the largest nations worldwide. In August 2017, the Russian government announced that different countries would apply for an electronic visa. So if you wonder about Russia e-Visa for citizens of Maldives, but haven't found an answer yet, don't worry! Fortunately, iVisa.com will walk you through this document.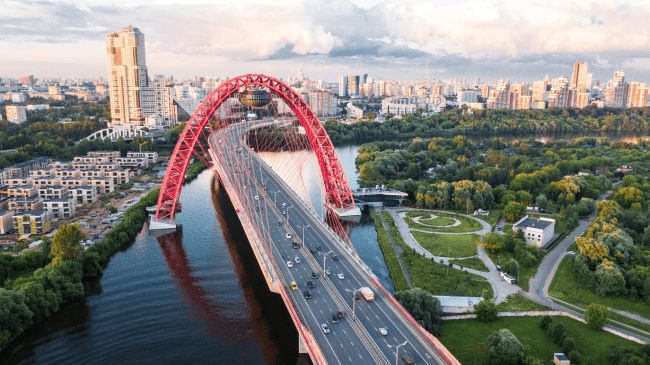 Check out more information about the Russia e-Visa for citizens of Maldives in our FAQS below.
Frequently Asked Questions
What do I need to know about the Russia e-Visa for Citizens of Maldives?
The electronic visas issued by the Russian government grant partial access to the country for those who hold one. However, if you want to know about the Russia e-Visa for citizens of Maldives, you have to know that you're not eligible to get one. It means you will have to follow the traditional method.
What are the required documents to apply with iVisa.com?
You will need the following details:
Your email address that we use as a means to get in touch with you.
A valid passport.
Any debit or credit card to pay for the service you will receive from us.
What are the processing time and prices for the document?
iVisa.com knows your concern about the costs of getting your travel documents. That's why we prepared 3 choices that may be of your interest. Don't hesitate to choose the one you like.
Standard Processing Time: It is the perfect alternative for those who cannot afford a faster service.
Rush Processing Time: You receive your e-Visa faster for a premium fee.
Super Rush Processing Time: It is the quickest option for those in a hurry.
What are the steps to get my Russia e-Visa for Citizens of Maldives?
They are just 3 steps that usually take 10 minutes to complete.
Fill in your application form and choose the processing option.
Pay for the service you will receive from us.
Upload your documents and submit your form.
Does iVisa.com provide a reliable service?
Without a doubt! iVisa.com has one of the most efficient and safest services. Our high-security platform encrypts and protects your information from any third parties trying to steal your information for other purposes. It is why most of our customers rely on our services. We have provided assistance for thousands, and you can be the next one, then don't hesitate and let us help you achieve your travel dreams.
I still have some unresolved questions; how can I find out more?
The best way to solve all your queries about the Russia e-Visa for citizens of Maldives is by chatting with our customer service agents. They are available at any time, so you don't have to worry about anything else. You can also send us an email at [email protected].
iVisa.com Recommends
Russia is known worldwide for being the largest country by far. This millenary country has a remarkable history from its beginnings as the Russian Empire, then to being part of the Soviet Union until the emergence of the Russian Federal Republic. Here you will find thousands of attractions and places where you will have to go. So you can enjoy the best vacation ever, even if it's winter. From Moscow's famous Red Square to the Kremlin, Russia is the perfect place for any tourist with an open mind to see what they never imagined they would see. If you are interested in visiting Russia soon, iVisa.com recommends a few places that might be of interest to you.
Did you know that Moscow's Red Square, which is surrounded by historical sites, is considered one of the most famous in the world? It is because it was built in the Russian Empire. Its color has a very religious symbolism due to the influence of the Orthodox Church in the country. Here you can go for a walk and observe the different buildings that compose it. As you walk around the city of Moscow, you will come across St. Basil's Cathedral. This temple has become the symbol of Russian culture due to its colorful domes.