As a citizen of Montserrat, you need to carry the Russia e-Visa to enter the country and travel around. If you don't have one, iVisa.com can help you with that! You can apply with us online and get your electronic visa in a few days. Need more information about the Russia e-Visa for citizens of Montserrat? Learn more about it in our FAQs.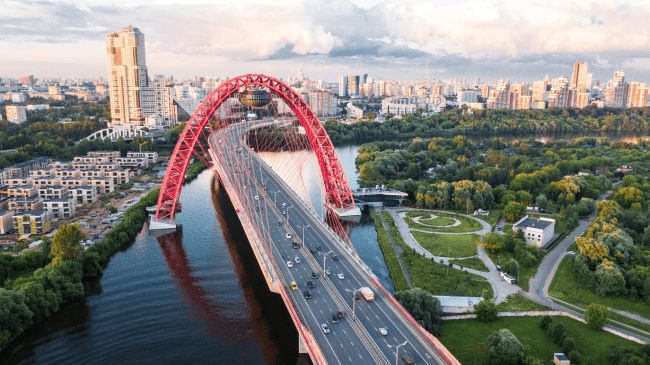 Frequently Asked Questions
Do I need a vaccine to travel to Russia as a citizen of Montserrat?
The Russian Government highly recommends that travelers get vaccinated against Hepatitis A, Hepatitis B, and Rabies before entering the country. Likewise, the Covid-19 vaccine is also recommended to travel.
Do I need a PCR Test to travel to Russia as a citizen of Montserrat?
Citizens of Montserrat must carry a negative PCR Covid-19 test result taken within 72 hours before departure and present it at the airline counter and the immigration border.
Do I have to quarantine upon arrival in Russia as a citizen of Montserrat?
Travelers with a negative Covid-19 PCR test result don't have to quarantine upon arriving.
What is the Russia e-Visa for citizens of Montserrat and how can I apply for it?
The Russia e-Visa is an official travel document that allows visitors to enter Russia. This document is valid for 30 days after arriving in the country. You can use this electronic visa for business, tourism, or humanitarian purposes.
For you to apply for the Russia e-Visa for citizens of Montserrat, you need to follow these three steps:
Step 1: Complete the online forms, and then choose the processing time.
Step 2: Reexamine that everything is correct before choosing your payment method.
Step 3: To conclude, scan and submit all the required documents.
How can I get my Russia e-Visa for citizens of Montserrat?
You can choose between three processing times to apply for your eVisa. At the moment we don't have a price range, however, we can explain these processes.
Standard Processing: This option will give you your document not quite as fast as the other options, so is perfect if you are not in a hurry.
Rush Processing: This is for travelers that are not in a hurry but also can't wait that much time for the travel documents.
Super Rush Processing: If you are in a hurry, this is the best option for you.
What documents do I need to present to apply for the Russia e-Visa for citizens of Montserrat?
You need to scan and upload the following documents:
Passport information, with at least 6 months of validation.
A Passport-size photograph with white background.
An e-mail address, so you can receive your Russia e-Visa.
A payment method can be a credit or debit card.
Is iVisa.com trustworthy?
Yes, absolutely! iVisa.com is a company that everyone can trust. We have an excellent data analysis system that allows us to ensure the security and confidentiality of the data. Hundreds of clients have trusted us and have been satisfied with our services, just see for yourself in the reviews section.
I have questions about the Russia e-Visa for citizens of Montserrat?
The customer service team is available 24/7 for any questions you might have about our services, feel free to contact them at any time.
iVisa.com Recommends
The Armoury is one of the most famous places in all of Russia. This museum dates back to 1511 and was founded under Vasili III for the manufacture and storage of weapons, imperial armaments, and royal court royalties. Years later it also became a jewellery, frame, and embroidery factory. Today it is a museum where one can observe and contemplate various treasures on the different floors of the place. The tour starts on the second floor, where two rooms house gold and silver objects from the 12th to the 17th centuries. In the second room you will find the famous Fabergé Easter eggs, the most famous of which is the Great Siberian Railway, with the train made of gold, the platinum locomotive, and the lighthouse with ruby. You can also see in different rooms, weapons, and other objects that were manufactured at some point in this factory. If you are a lover of ancient Russian clothing, you will be interested in room 6, where you can see the coronation dresses of the empresses of the eighteenth century, also the secular dresses, the boots of Peter the Great, the set of the children of Peter the Great and his half-brother Ivan V. Buy your ticket and discover about Russian history and culture.