As a traveler from Palestine, you need the Russia e-Visa to travel to Russia. Currently, you should visit the nearest Russian embassy to acquire the necessary documents to enter Russia.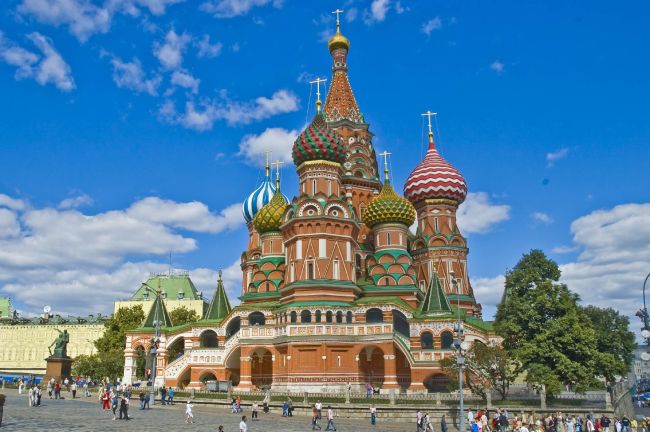 Still, iVisa.com can provide essential information for your next trip to this country. We know how to handle travel requirements for the benefit of Palestinian passengers.
Check all the details about the Russia e-Visa for Citizens of Palestine. We have displayed information about traveling during the Covid pandemic, as well.
Frequently Asked Questions
Is vaccination required to enter the country?
No! There is no need to get vaccinated to enter Russia. However, we recommend checking on the latest news about Covid in Russia before you travel.
Check more about the Russia e-Visa for Citizens of Palestine with us.
Is a PCR test required to enter the country?
Yes! You must take a Covid PCR test within 72 hours before entering Russia. Show the negative results to health authorities.
Quarantine required upon arrival to the country?
The Russian government doesn't have a quarantine requirement for incoming visitors. Still, only a group of countries is allowed to enter. Check the application page for more information.
Let us help you with the Russia e-Visa for Citizens of Palestine.
What is the Russia e-Visa, and how do I apply?
The Russia e-Visa is an official document that provides access to Russia. As an electronic visa, it's available online. Luckily, iVisa.com is the ideal platform to process any electronic visas. Trust us and travel soon.
In order to get any travel document with us, you should follow these steps:
First: Fill out the application form with your details and choose a processing time (Standard, Rush, or Super Rush) of your preference.
Second: Confirm your information is accurate and proceed to pay with a credit or debit card.
Third: Upload the required documentation, if applicable.
Expect the travel documentation in your email inbox. Make sure to have it when entering Russia.
Remember that we can support you with the Russia e-Visa for Citizens of Palestine.
What are the processing speeds?
iVisa.com offers three options:
Standard Processing option: If you can wait a reasonable time, choose our regular service.
Rush Processing option: If you need your documentation in less time, select a faster service.
Super Rush Processing time option: Your travel document will arrive as soon as possible with our premium option.
Our experts can tell you about the Russia e-Visa for Citizens of Palestine, keep reading below
Can I trust iVisa.com?
Of course! We have been in the market for years offering services with excellent results. Also, we work with the highest security standards. Your details are safe with us.
We recommend checking the review page to confirm iVisa.com is your best alternative.
Find out more about the Russia e-Visa for Citizens of Palestine with our team.
Where could I find more information?
Get in touch with our customer service agents. We can help you 24/7 with any questions about the Russia e-Visa for Citizens of Palestine.
iVisa.com can provide all the tools for a smooth trip to Russia.
iVisa.com Recommends
Russia offers some fascinating sites, like the Peterhof Palace. Built-in the 1700s by Tsar Peter the Great. The building resembles the Palace of Versailles, and it covers over 4000 hectares. Walk around and explore the 173 garden fountains and the Grand Cascade fountains. Check the marble statues and the aviary pavilion. We're sure you will be amazed by the architecture, gold details, and artwork from Asia and the Far East. The massive ballroom, the 10 museums, and much more make Peterhof the perfect place in Russia.
Explore Olkhon Island, one of the largest lake islands in the world. Located in Eastern Siberia, it offers mountains, forests, and taiga. Locals come from a Mongolic indigenous group known as Buryats. Check the coastal dunes and the Peschanaya Village. The island is famous for 'walking trees', a natural phenomenon caused by the strong winds that make trees uncover their roots.
Head to the city of Petropavlovsk-Kamchatsky, where you can find volcanoes, some even active, like the Koryaksky Sopka volcano. The city offers squares, monuments, and churches. Also, you can take a whale-watching tour at Avacha Bay nearby.