When you plan a trip to Russia, you will have to get a visa as a citizen of the Central African Republic (CAR). To get one, you may have to go to the closest consulate or embassy that provides visas for Russia. Eventually, the e-Visa program will be ready for CAR residents.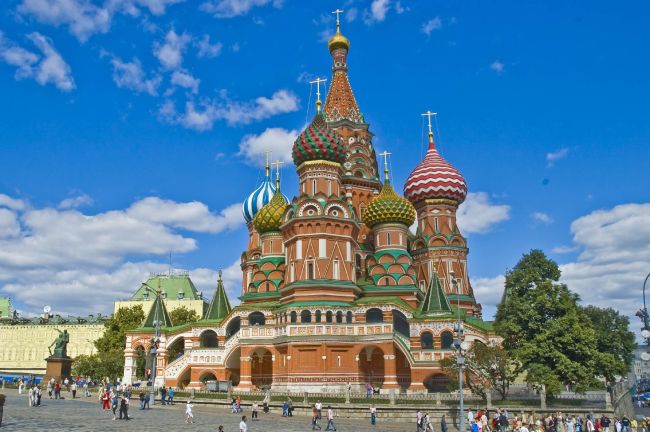 That means you will then be able to apply online for a visa. When you do that, you will also receive your visa in your email and will be able to use it from your smart device when checking into the Russian Federation's border patrol areas.
Questions and Solutions | The e-Visa Program for Russia for Citizens of the Central African Republic
The Russia e-Visa Application: Documents & Information Required
For the online application for the Russia e-Visa, you will at minimum, need:
Passport-Style Photos - Colored photos only, white background, ratio of 3.5 x 4.5
Valid Passport - Your passport needs to be valid for a minimum of 6 months from the last day you plan to be in Russia. Have a couple of blank pages for stamping purposes.
Health Insurance Policy - For the length of your stay in Russia, you must prove you have adequate health insurance for emergencies.
Invitation Letter - You can request an invitation letter from your Russian tour operator or the hotel or hostel you plan to stay at while in the country. In many cases, an invitation letter from a natural or legal person who currently lives in Russia is also accepted and can be used for business, study, tourism, or personal reasons. If you are lodging in different regions of Russia, you will need an invitation letter from each host of your stay.
Expiry Date for Russian e-Visas
Find the "Date of Issuance" on the visa and add thirty days. There is a 30-day window to use your e-Visa for Russia once it is issued.
It is currently required to apply no less than 4 days before you travel to Russia and no more than 20 days before your intended arrival date even though you have a 30-day window.
Are there areas of Russia that require special permits?
Foreign citizens are restricted from entering the following regions without a special permit.
Parts of Chelyabinsk Oblast.
Within Leningrad Oblast region - all Russian islands of the Gulf of Finland, except Gogland, and a 12-mile (20 km) strip along the south coast of the Gulf of Finland
Parts of Moscow Oblast
Around 15% of Kaliningrad Oblast
Part of Volgograd Oblast
Part of Astrakhan Oblast
Part of Kamchatka Krai
Part of Primorsky Krai
Part of Krasnoyarsk Krai
Part of Orenburg Oblast
Part of Nizhny Novgorod Oblast
Part of The Republic of Mordovia
Parts of Murmansk Oblast and the Republic of Karelia. Transit to and from Norway is likely by the primary roadway.
Parts of Arkhangelsk Oblast (include South part of Novaya Zemlya island) and the Komi Republic
Parts of Sverdlovsk Oblast
Chukotka Autonomous Okrug, yet the Bilibino region is an exception
Part of Yamalo-Nenets Autonomous Okrug
The Republic of North Ossetia-Alania, 45% of the territory. Transit to the border with Georgia and to the border with South Ossetia are possible along the main roads. Tsey Gorge is open to foreigners since 2012.
Length of Stay Allowed with a Russian e-Visa
8 days is the limit for being in Russia with an e-Visa. Depending on your circumstances and travel restrictions and your visa policy, it could be a little longer or a little shorter.
Crossing Regional Borders with a Russian Visa
Most regions require their own visa to enter them. For example, you cannot use a Kaliningrad visa to cross into the Far East region of Russia.
Crimea, Ukraine, and the Russia e-Visa Program
While Crimea is contesting Russia over its independence, Russia legally has dominion over Crimea, so a Russian e-Visa may work if you plan to go there. It is always good to talk to a Russian consulate representative before planning to go to Crimea.
You will need to meet the requirements for Ukraine's distinct visa program if you plan to go there. Use our Visa Checker Tool to see if you must get a visa for Ukraine.
Entry Limits for the Russia e-Visa
You're allowed one entry into Russia if you are holding a "single entry" visa.
What regions of Russia currently accept e-Visas?
The following regions of Russia currently allow foreign citizens to enter the borders with a valid e-Visa:
St. Petersburg
Leningrad
The Far East
Kaliningrad Oblast
You can use our Visa Checker Tool to see if you qualify for any regional e-Visas for Russia.
Russian e-Visa: Valid Travel Reasons
Currently, the Russian e-Visa can be used for various purposes: business travel, tourism, and humanitarian reasons (in sports, culture, science, and technology).
The e-Visa Program of the Russian Federation | Getting Started for the Central African Republic Citizens
Planning trips abroad can be tedious. It requires many documents and can take time. When the e-Visa program for Russia is opened for CAR residents, the online application will be available to use on the iVisa website.
Until then, you use the Visa Checker Tool to see which e-Visa programs are already available to you.