The Russia e-Visa is currently available only for a few countries, but sadly, the Philippines is not one of them. However, we invite you to stay alert to our website as this list is always growing.
We also invite you to read the guide below to see what you will need to apply for the Russia e-Visa for Citizens of the Philippines once it is launched.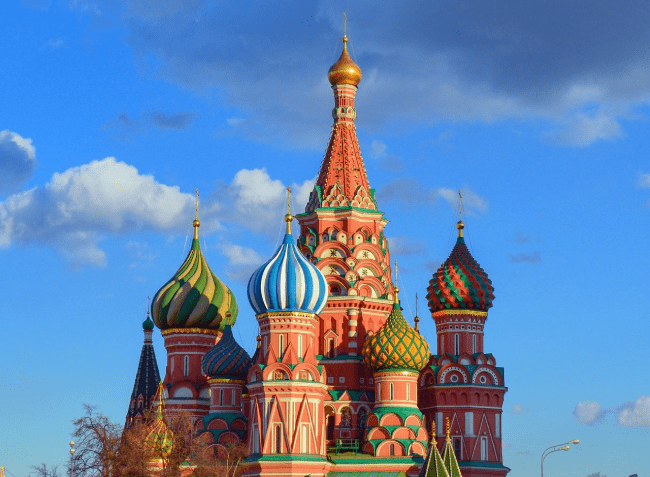 You will be able to obtain a Russian e-Visa, or electronic visa, online shortly, without having to go to an embassy.
Until then, check out the information below on the Russian e-Visa program and common questions foreign nationals have about obtaining and using a visa for Russia generally.
Frequently Asked Questions (FAQs)
What is a Russian eVisa?
In August 2017, the Russian Federation began accepting visa applications online to help streamline its visa program for foreign nationals. This e-Visa program is currently open to citizens of 53 countries looking to travel to specific regions of Russia.
Once citizens of the Philippines are allowed to apply for an electronic visa for Russia, it will be released on iVisa.com. Then we can help you more to figure out the best way to apply.
Get to know the Russia e-Visa for Citizens of the Philippines below.
How long will it take to receive an e-Visa once I have applied?
Usually, it takes no longer than 4 days to receive an e-Visa, but this depends on your visa operator and their e-Visa program requirements.
What documents do I need to apply for?
You'll be required to have the following documents and information to fill out the online application for a Russian e-Visa:
Invitation Letter: You can request an invitation letter from your Russian tour operator, the hotel or hostel you plan to stay at while in the country. In many cases, an invitation letter from a natural or legal person who currently lives in Russia is also accepted and can be used for business, study, tourism, or personal reasons. If you are lodging in different regions of Russia, you will need an invitation letter from each host of your stay.
Passport-Style Photo: Colored photos only, white background, 3.5 x 4.5 cms.
Valid Passport: Your passport needs to be valid for a minimum of 6 months from the last day you plan to be in Russia. Have a couple of blank pages for stamping purposes.
Health Insurance Policy: You will need to prove you have reliable health insurance coverage for the length of your stay.
See more information about the upcoming Russia e-Visa for Citizens of the Philippines below.
What are the processing times and costs?
The cost of the Russian eVisa depends on the processing speed chosen. For that, iVisa.com has created the following options:
Standard service, the most common option.
Rush service, for a higher fee, iVisa.com will rush your requirement.
Super rush service, you should choose this option if time is pressing.
Please note: These prices are based on the standard, rush, and super rush processing for Saudi Arabians so that you can have an idea of them once the Russia e-Visa for Citizens of the Philippines is launched.
Is iVisa.com a safe company?
Be assured that getting your eVisa with our services won't be unsafe. We have a marvelous team and advanced software. Besides, our payment platform is automated, meaning that we will not retain your payment details.
Stay alert to our website for more upcoming info about the Russia e-Visa for Citizens of the Philippines.
Where do I learn more about the Russia e-Visa for Citizens of the Philippines?
If you still need to know more information about traveling to Russia, then you can talk to one of our customer service agents, or you can check other interesting FAQs here.
iVisa.com Recommends
Russia is famous for several things: it is the largest country in the world, its iconic capital city (Moscow), it has Saint Petersburg, Orthodox churches, huge museums, ballet, and beautiful nature.
We cannot talk about Russia without mentioning Red Square. This is the most famous square in Moscow in the commercial district known as Kitay-górod. This square is 330 meters long and 70 meters wide, adding up to a total area of ​​23,100 m². The most accurate translation of its name would be "Beautiful Square", which in Cyrillic translates as "красная". This word means "beautiful" but also "red". Since then, it has been more often known as "the Red Square" rather than Beautiful Square (although it is clearly a beauty.)
The Red Square was included, along with the whole of the Kremlin, in the UNESCO World Heritage List since 1990. This square separates the Kremlin, the royal fortress where the President of Russia currently resides, from the historic commercial district of Kitay -górod. That is why the square is considered the center of the city and all of Russia.