If you want to visit Russia soon, you must check whether you need the Russia e-Visa or another travel document. iVisa.com has all the information about traveling to Russia during the pandemic. Let us help you with the process of your Russian electronic visa.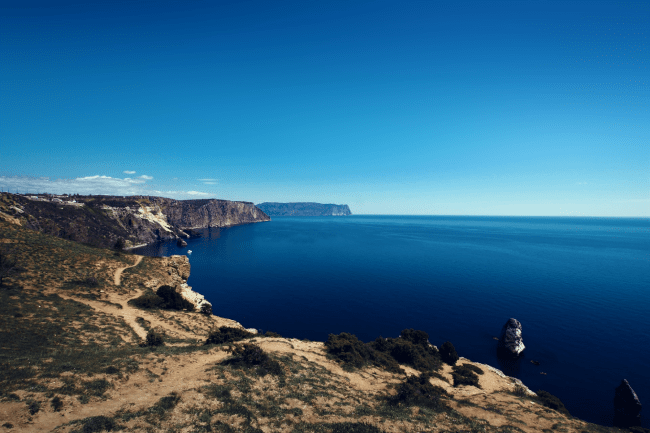 Although our platform doesn't process the Russia e-Visa for Citizens of the United Kingdom, we can discuss all the details of the digital procedure. Keep reading for more information.
Frequently Asked Questions
Is vaccination required to enter Russia?
Incoming visitors don't need a Covid vaccine to enter Russia. However, these details could change at any moment.
Check more about the Russia e-Visa for Citizens of the United Kingdom with us.
Is a PCR test required to enter the country?
Yes! You need negative results from a PCR test to enter Russia. Make sure to take the test within 72 hours before you depart from your home country.
Is quarantine required upon arrival?
There isn't a quarantine requirement in Russia. However, the Russian government only allows access to a few nationalities. Go to the application page to find out more.
What is the Russia e-Visa, and how do I apply?
The Russia e-Visa is an electronic visa that gives you access to Russia for different purposes. Also, you will find several options according to the region in Russia you want to visit.
The application process only takes three steps:
First: Complete the online form with your details and pick the processing time (Standard, Rush, or Super Rush) of your preference.
Second: Verify that your information is correct and proceed to pay with a credit or debit card.
Third: Attach the required documentation, if applicable.
Our team will process your details and send you the travel documentation to your email inbox. Carry it when entering Russia for a smooth entry.
We can tell you more about the Russia e-Visa for Citizens of the United Kingdom in the following lines.
What are the processing speeds?
iVisa.com has these options for any service:
Standard Processing option (

USD 20.00

-

24 hours

): Our regular service with a reasonable waiting period.
Rush Processing option (

USD 45.00

-

6 hours

): We will work faster if you're in a hurry.
Super Rush Processing time option (

USD 70.00

-

30 minutes

): Expect your documents right away with our premium service.
Let us help you with the Russia e-Visa for Citizens of the United Kingdom.
Can I trust iVisa.com?
Absolutely! We have established the highest security guidelines for all our services. Your details are safe within our systems. We can help you with any travel requirement, like the Russia e-Visa for Citizens of the United Kingdom.
Visit the feedback page to confirm iVisa.com is your best alternative. We can help you with all your travel needs.
Where could I find more information?
Communicate with our customer service agents. We can help you 24/7 and answer all your questions about the Russia e-Visa for Citizens of the United Kingdom.
iVisa.com is your perfect trip partner. Travel now to Russia with your Russia eVisa.
iVisa.com Recommends
Visit Anapa, located in front of the gorgeous Black Sea. This popular resort destination is famous for its sandy beaches, spas, and marvelous views. Although Anapa isn't as fancy as Sochi, you can find several attractions along the way. Check the Anapa Archaeological Museum, where you can see the last remaining gate in Russia from the Ottoman Empire. Explore the Sukko Valley and the Wildlife Preserve of Bolshoy Ulrich.
Head to Novosibirsk, the unofficial capital of Siberia and one of the largest cities in Russia. Visit the Novosibirsk Opera and Ballet Theater, where you can enjoy performances by famous Russian dancers. Visit the Museum for Railway Technology, where you can see steam locomotives, trains, and unusual carriages. Also, explore the Novosibirsk Trans-Siberian railway station, which used to be the transport epicenter of the Soviet forced labor camps.
The Russian Tundra is another spectacular sight. Located near the Arctic Circle, the array of ecosystems and wildlife is unimaginable. Temperatures drop so much that only certain types of grasses can survive the winters. You will see polar bears, seals, wolves, and bird species. Take a tour of the Great Arctic State Nature Reserve and take the hiking trails for marvelous views.