In this article, you will know what you need for the Russia e-Visa for citizens of Uganda. The e-Visa is an online application that can be submitted before you travel to Russia to outline your itinerary, the amount of time you plan on staying in Russia, and any other documents or information required for your visa application.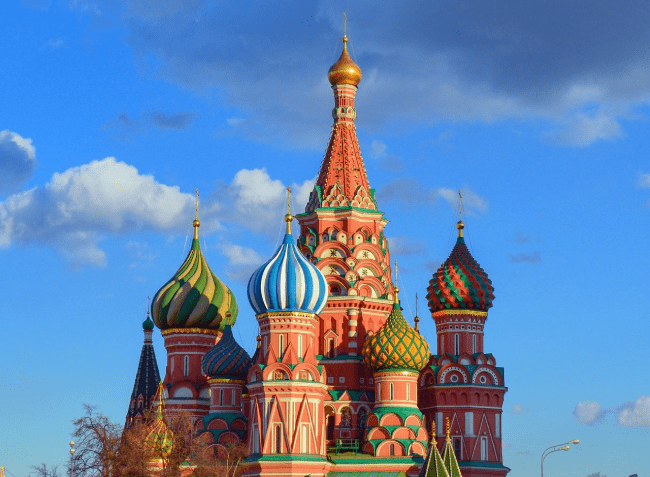 If you apply for the Russia e-Visa for Citizens of Uganda with iVisa.com it will be an easy and stress free process. Just keep reading below to find out how.
The Russia e-Visa Program | FAQ
What is the Russia e-Visa for Citizens of Uganda and how long is it valid for?
The Russia tourist visa is mandatory for Ugandan citizens to be able to enter the country and travel without any problems. The stay is usually short with a period of 8 days and the visa expires in 30 days. Applicants are required to be present when applying for a Russian tourist visa. A total of 7 documents are required for applying for a Russian e-visa.
The Russian e-Visa will be valid for 30 days from the date of issue. This means you must enter Russia with your visa within 30 days of the issuance date, or it will become invalid.
You will have 90 days from the date of your arrival to register for the visa, which is not very stringent. However, you must apply no later than four days before you depart Russia and no sooner than 20 days before your planned arrival date.
Is it possible to use the same e-Visa to travel between various regions of Russia?
According to Russian federal legislation, it is dependent on the area you enter and the specific requirements of that region as determined by Russian federal law. The majority of visas, however, are only valid in the region for which you applied.
How long do I need to wait for an e-Visa after submitting my application?
It usually takes no more than four days to obtain an e-Visa, but it is determined by your visa supplier and their e-Visa program requirements.
Is it possible to enter Crimea or Ukraine with a Russian e-Visa?
There is little doubt that you may visit Russia as long as you do not enter Crimea. Although the region's visa policy has not been changed, it is still strictly enforced there.
What documents and information are required to fill out a Russia e-Visa application?
The following documents and information are required to complete an online application for the Russia e-Visa for Citizens of Uganda:
An invitation letter is a document that may be requested by you from your Russian tour operator, the hotel, or hostel where you plan to stay, or other sources.
You'll need to provide documentation of your health insurance policy for the duration of your stay.
Passport-Style Photo: Color photos only, with a white background and a 3.5:4.5 ratio
Your passport must be valid for at least 6 months from the date you plan to enter Russia. Have a few pages of empty paper for stamping.
Can I trust iVisa.com?
Sure! We are a travel agency that helps travelers meet their visa needs. You can explore our customer reviews, to feel you are more secure and have your own conclusions. We hope we can help you to get the Russia e-Visa for Citizens of Uganda.
I have other questions; how can I contact you?
Do you still have concerns about the Russia e-Visa for Citizens of Uganda? If you have, please contact our support staff who are available 24 hours a day, seven days a week. We're here to help you obtain your Russian visa as quickly as possible.
iVisa.com Recommends
You already know the requirements you must have for the Russia e-Visa for Citizens of Uganda, so now we want to share with you some recommendations.
Russia is the largest country in the world, with its area covering almost twice that of all her neighbours put together. This huge expanse is covered by many different landscapes and climates, varying from tundra to subtropics. Thus, depending on your desired destination there are several places for visiting in Russia.
The most popular man made tourist attractions include Moscow Kremlin, Red Square in Moscow, St Basil's Cathedral in Moscow, Hermitage Museum in Saint Petersburg, etc. Russian people adore their capital city; it would be fitting to say that Moscow is equally loved by all inhabitants of Russia - this means that Muscovites practically never tire of admiring her beauty from different angles. An outside view from Sparrow Hills allows seeing Moscow in all its greatness.