Residents of Wallis and Futuna will need a visa to travel to Russia. The type of Russian visa required depends on many factors including how long you plan to stay in Russia and the purpose of your trip. In the near future, you will be able to obtain a Russia e-Visa, or electronic visa, online without going to a consulate.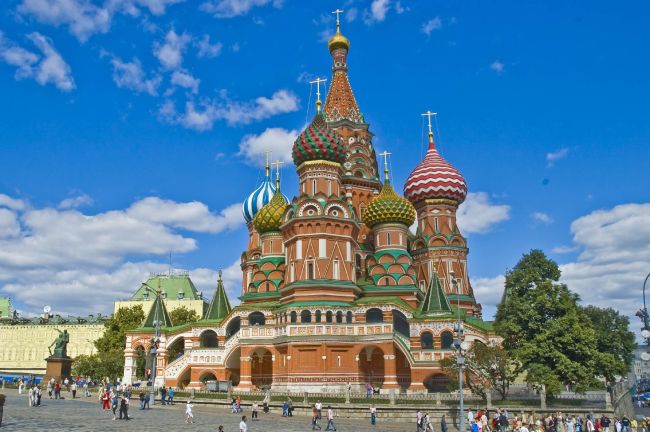 The Russia e-Visa Program | Frequently Asked Questions
What documents and information are required to fill out a Russia e-Visa application?
You will need the following documents and information to fill out the online application for a Russian e-Visa:
Passport-Style Photo - Colored photos only, white background, ratio of 3.5 x 4.5
Valid Passport - Your passport needs to be valid for a minimum of 6 months from the last day you plan to be in Russia. Have a couple of blank pages for stamping purposes.
Invitation Letter - You can ask for an invitation letter from your Russian tour operator or the hotel or hostel you plan to stay at while in the country. In many cases, an invitation letter from a natural or legal person who currently lives in Russia is also accepted and can be used for business, study, or tourism.
Health Insurance Policy - You will need to prove you have reliable health insurance coverage for the length of your stay.
Are there areas of Russia that require special permits?
Foreign citizens are restricted from entering the following regions without a special permit.
Parts of Chelyabinsk Oblast.
Within Leningrad Oblast region - all Russian islands of the Gulf of Finland, except Gogland, and a 12-mile (20 km) strip along the south coast of the Gulf of Finland
Parts of Moscow Oblast
Around 15% of Kaliningrad Oblast
Part of Volgograd Oblast
Part of Astrakhan Oblast
Part of Kamchatka Krai
Part of Primorsky Krai
Part of Krasnoyarsk Krai
Part of Orenburg Oblast
Part of Nizhny Novgorod Oblast
Part of The Republic of Mordovia
Parts of Murmansk Oblast and the Republic of Karelia.
Parts of Arkhangelsk Oblast (include South part of Novaya Zemlya island) and the Komi Republic
Parts of Sverdlovsk Oblast
Chukotka Autonomous Okrug, yet the Bilibino region is an exception
Part of Yamalo-Nenets Autonomous Okrug
What is the expiration date of a Russian e-Visa?
The Russian e-Visa will expire after 30 days from the date of issuance. This means that you will need to enter Russia with the visa within 30 days from the issuance date or the visa will become invalid.
What type of travel is allowed using a Russian e-Visa?
Right now, the Russian e-Visa can be used for several purposes: business travel, tourism, and humanitarian reasons (in sports, culture, science, and technology).
Can I travel between different regions of Russia with the same e-Visa?
This will depend on which particular region you decide to enter and what the specific requirements are for that region according to Russian federal law.
Get a Russia Visa | Citizens of Wallis and Futuna
The Russian e-Visa is a great way to skip going to the embassy or consulate. When it is ready, come back to iVisa.com and fill out an online application for the e-Visa program of Russia.
Do you have more questions? If you do, reach out to our support staff who are available 24/7. We are here to help you get your visa for Russia as soon as possible.