All UK citizens who would like to travel to Russia should know that they need a visa to enter the country. However, if you plan on going to Russia anytime soon, keep in mind that you cannot apply for a Russia visa without an invitation letter. Lucky for you, you can get that invitation letter if you use the services provided by iVisa. Unfortunately, we cannot help you get the visa, but we can at least help you apply for the letter!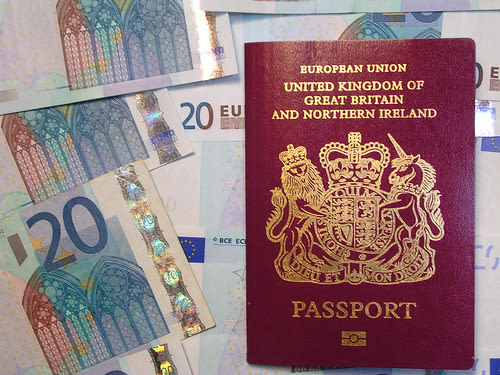 Frequently Asked Questions
What is a Russian Tourist Invitation letter?
This is a document indicating that you're invited to Russia by a Russian travel company or a hotel making sure that is accredited by the Ministry for Foreign Affairs of the Russian Federation. This document have two important parts: A Voucher and also a Confirmation of the Admission of a Foreign Tourist. For you to apply for a visa for Russia you need this Invitation Letter for your application.
What documents are required?
Before filling in the application, there are a few things you should put together (documents and such). Here is a list of everything you need:
Valid passport – the passport needs to maintain its validity for at least six months from your arrival date in Russia.

Valid email address – the invitation letter will arrive via email.

Proof of accommodation – a hotel confirmation or any other kind of booking is acceptable.

Proof of finance – only if required.

Business card – if you travel for business purposes.

Means of payment – you must pay iVisa for its services before submitting your application. You can use a credit or a debit card. If you have a Paypal account, iVisa accepts that as well.
Apart from that, you must also know your departure and arrival date, and the number of entries you want your visa to have.
What are the processing time and fees iVisa offers?
As for the processing time and fees, you can choose one of the three available options:
Standard processing time – this is the cheapest option you have. The invitation letter is ready within 24 hours, and you need to pay USD $103.99 for it.

Rush processing time – the waiting period is shorter this time. You must wait only 6 hours for your application to be processed. However, the cost is higher. USD $145.99 to be more precise.

Super Rush processing – this is the fastest option you have. Your invitation letter will arrive within just 30 minutes, but you will be charged USD $192.99.
The prices above are for the single entry tourist visa. The double entry will cost you 10 extra dollars, and for the business visa will require an additional $50.
How's the application form?
The application form is pretty simple. There are two steps you need to go through.
The first will require you to put in your personal information, select the visa type you want, and the processing time.

The second step consists of a simple revision and payment. After the payment is processed, you can submit your application and wait for it to arrive via email.
What do I need to do after I received my invitation letter through e-mail?
After you receive your invitation letter, you can now apply for the Russian visa at the nearest Russian embassy. First, you need to follow these steps:
Print your invitation in color.

Submit this letter as well as the other required documents for your visa application at the embassy (iVisa advices that you consult directly with the embassy for a full list of the documents you'll need).
After your visa interview at the Russian embassy, they'll issue you your visa, if it's approved.
Does receiving this Invitation Letter guarantee me a visa approval?
No. And this is important! This is document require for the visa but the decision of approval depends on the Russian government.
Is is safe to use iVisa for obtaining this Letter?
No need to worry! iVisa is a trustworthy company, safe and easy to use. We assure you security and privacy!
What do I if I have more doubts?
If you have more questions you can always contact our customer service support. They will assist you any day at anytime! If you want more information you can also click here.
After you receive the invitation letter, remember to print it in color and take it with you at the Russian embassy when you go in for your interview. You may need some other documents for your meeting, but it would be best to get a list with required documents from the embassy. They are the most qualified to guide you towards a successful application. Even though, iVisa can't help you obtain the visa, we will gladly help you with the Invitation letter. Thousands of people have already had pleasant experiences with it, and there is no reason you should not have one as well. The services are cheap, fast, and highly efficient. Help us help you have a nice trip!