Traveling has changed forever. That's why you would think Do I need a vaccine to travel to Russia? but knowing that you are vaccinated for everything, gives you the satisfaction of a happy and safe journey. Though, the governments have been advising their citizens not to travel much but with guidelines and proper vaccinations you can travel safely.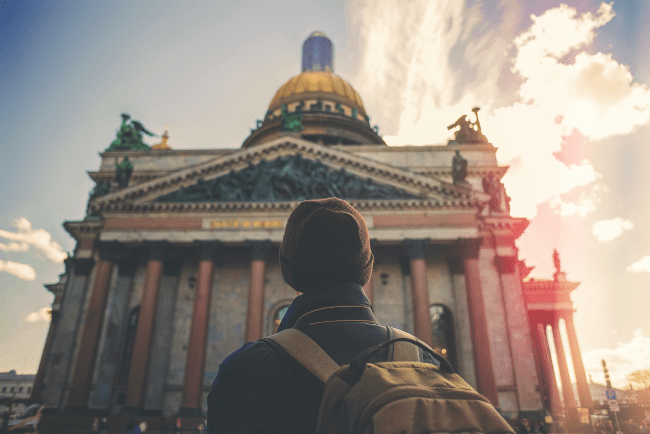 Once you make sure you have been properly vaccinated for all the infectious diseases, your visit to Russia becomes safe. To do that you should visit iVisa.com and read all the information carefully. It contains all the information you need to know before stepping foot outside at these times. Make sure you read all the guidelines listed on the website iVisa.com. Normally you need to be vaccinated for hepatitis A, hepatitis B, typhoid, yellow fever, and rabies. Taking proper precautions helps in the future.
Get ready to receive your travel documents safely with us
Go to iVisa.com's page to see if you're eligible for any kind of document.
Fill out the application form required.
Make sure that the information is 100% correct, and choose a processing speed.
Now you can add all the items required for the application form and send it once you're ready.
Wait for your document via email inbox.
Frequently Asked Questions
Do I need a vaccine to travel to Rusia?
Yes, you do need some vaccines like hepatitis A, hepatitis B, typhoid, yellow fever, and rabies. You can learn more about it here.
How and where can I apply for Russia travel visa?
To get your travel visa for Russia you can apply here and fill in all the details in the travel application form. As soon as you complete the form, be sure to double-check it and submit it. The link will redirect you to the form directly. Incomplete applications are rejected.
What are the required documents to apply for a Russia travel visa?
These are the set of documents you need to have with yourself before applying for a Russia travel visa:
Original passport with validity of at least 6 months.
Application form.
Passport size photo.
Employment Letter.
Before applying don't think weather Do I need a vaccine to travel to Russia? as it is made mandatory.
What is the processing time for a Russian travel visa?
The real processing time of your invitation letter, we offer you three options; choose the package depending on your needs:
Standard processing:

24 hours

for processing the price is

USD $56.49

(service fees included).
Rush processing:

6 hours

processing time; the price of it is

USD $103.49

(service fees included).
Super Rush processing: This is our fastest option and will take

30 minutes

and the charge is

USD $158.49

. (service fees included)
Don't worry about vaccination and thoughts on Do I need a vaccine to travel to Russia?, remember that prevention is always better than cure.
Is this method is shown here safe to apply for a travel visa?
You can be absolutely assured about the visa application process shown here. It is a completely safe and registered service. We focus on our customer's safety and it is our number one priority. You should also read more about Do I need a vaccine to travel to Russia? on our website to be extra sure.
Do I need a yellow fever vaccination before traveling to Russia?
Yes, you absolutely need to get vaccinated for yellow fever vaccination before entering Russia. It is a mandatory procedure you need to go through to ensure your safety and that of the residents. Clear the verification and you are good to go. You can visit our website, for information on any of your thoughts on Do I need a vaccine to travel to Russia?.
Do I need to quarantine on arrival in Russia?
There are no quarantine requirements for travelers to Russia.
Is it possible to travel only with an invitation or do I need to have the visa too?
No, you should and always have your visa with you to land and travel in Russia. Visa can be digital too. If you are all planned for your Russia travel then apply here to get started on the process.
Where can I read more about other details on a Russian travel visa?
To learn more about Russian travel visas, visit our official website and learn about all the necessary details. We always ask people to double-check any thoughts on Do I need a vaccine to travel to Russia?. There's an answer for all the FAQs you have on how you can safeguard your travel to Russia.
iVisa.com recommends
The perfect blend of extremities and diverse nature is present in the country of Russia. It is considered to be a very romantic place and an awesome destination for travelers. You should visit Russia between July and October if you want to avoid the tourist traffic. But you need to make sure that your travel is safe and sound.
Keep in mind that Russia is the largest nation in the world and borders countries in Europe and Asia, as well as the Pacific and Arctic oceans. The landscape of this country varies from tundra and forest to subtropical beaches. Furthermore, Russia is famous for the Bolshoi Moscow and Mariinsky Ballet companies in St. Petersburg. St. Petersburg, founded by Russian leader Peter the Great, has the Baroque-style Winter Palace that currently houses part of the art collection of the State Hermitage Museum.
Prepare your trip to Russia with us!