Russia is a mysterious country that hides many beauties and interesting touristic spots. Even so, it's not easy to access this country unless you have a Consular Visa. Fortunately, iVisa can help you with this process by offering you the Invitation Letter and some eVisas that can be used in this country.
If you're a German Citizen, you can get a Tourist Invitation Letter if you want to explore the entire country. This is one of the first items to apply for the consular visa. Once you get your letter, you'll only have to go to the embassy to complete the rest of the process.
If you want to get more details about this document, keep reading the information below.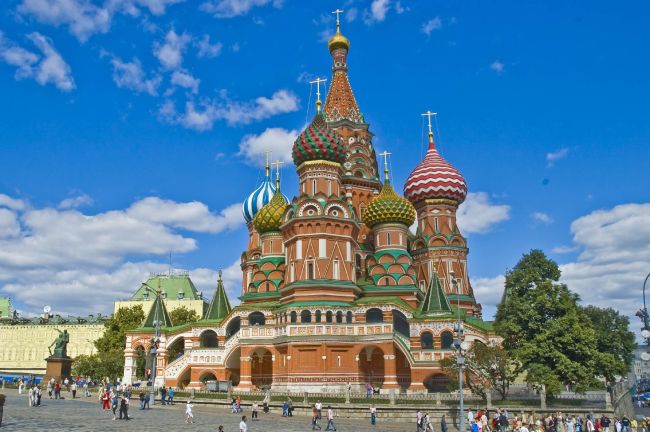 Frequently Asked Questions / FAQs
I'm from Germany, do I need a visa to enter Russia?
Yes, you need a visa to enter Russia. But, with iVisa, you can get one of the most important items to apply for the consular visa, and that's the Invitation letter. You can also apply for certain eVisas, which are: Kaliningrad eVisa, Far East eVisa, and Saint Petersburg eVisa.
What is a Russian Invitation Letter?
This is a requirement you need to have to confirm that you're invited to Russia.
This letter has two parts: the first one is a voucher designed by iVisa and the second part is the confirmation of the letter. Remember that this document is extremely important for you to get your Consular visa.
How long is the Russian Invitation letter valid for?
This document is valid only for 30 days after arrival.
How many types of Russian e-VISAS or letters are therE?
There are 5 types of documents that you can obtain with iVisa if you want to travel to Russia. 2 of them are invitation letters:
What are the requirements?
If you want to apply online for any of these documents, then you need to obtain some requirements first. These documents aren't hard to get:
Last Page of Passport (if applicable)

Passport Personal Details Scan

Proof of Accommodation (if applicable)
Consider that these documents are required only for the online process made by iVisa. If you go to the Russian Embassy to get a consular visa, you might need other documents. We recommend you to contact the embassy to receive more details about it.
How long can I stay in Russia?
The maximum stay allowed in Russia will vary according to the document you have. In other words, if you use your Tourist Invitation Letter to apply for the consular visa, you can stay in Russia 30 days in Total. If you travel for business purposes, you can stay 90 days Per Entry. In case you apply for a Kaliningrad, Far East or Saint Petersburg eVisa, you can stay up to 8 days Per Entry.
What are the processing times and fees?
The price of the Russian Visa varies according to the type of document you prefer and also the processing time you select in the online form. To give you an idea, the fees we'll show you below are based on the Tourist Invitation Letter but they're pretty similar to the prices for the other types of visas:
Standard – When you choose this option, your application will be ready in

24 hours

, and it will cost you

USD $48.99

.
Rush – The timeframe goes down to

6 hours

this time, and you will have to pay

USD $96.49

for your letter.
Super Rush – If you are in a rush, you can select this option for

USD $145.49

. Your document is ready in only

30 minutes

.
If you want to know the prices for the other types of visas, you can check them on this link.
How can I apply?
You can start filling in the online form once you have all the documents requires. This online form has three easy steps to follow. If you need help while completing this form, remember that iVisa has customer support that is ready to take your call anytime.
The first step is to provide general information. You also have to select the type of invitation letter (single-entry or double-entry tourist, business, etc.) you prefer and then the processing time. Those factors will help determine the price of your visa.

The next step will ask you to review the information you offer in step one. You'll also have to make the payment. The revision is more crucial than people think because one single type could cancel your visa.

The last step will ask you to upload additional documents. The number and type o document will be a case by case biases.
After you complete the online form, all you have to do is to send it and wait for the confirmation. You can start this process here.
Does the Invitation letter guarantee that a Russian Consular Visa will be issued?
The Invitation Letter is a document that allows you to apply for the consular visa. Whether you are approved for the visa will be at the discretion of the Russian government.
Can I travel to Russia just with my invitation but without a visa?
No, unfortunately, you cant. You must get a consular visa if you want to enter Russia.
How does the Russian Invitation letter look like?
Is it safe to get my Russian Invitation Letter with iVisa?
We have a skillful team that has been working with invitation letters and e-Visas for more than six year, so you can be sure that you're working just with the best service possible to make your trip easier.
If you want to know how secure our services are, check out our testimonials with more than 19,000 reviews from Trustpilot.
I still have doubts, where can I find more information about Russian visas?
If you still want to know more details about Russian Visas, then you can talk to one of our customer service agents, or you can check here more details about the available visas and permissions to go to Russia.
You can start the application for your Invitation letter now and just worry about the other steps to get your Russian visa.