While obtaining an eVisa for Russia is not possible at the moment, except if you want to go to far-east Russia (the rule applies only to that region), iVisa can still help Italians with an online process.
Maybe an eVisa is not the option, but the company can still help you with the invitation letter. If you want to obtain a consular visa, you need an invitation letter, for both tourism and business. iVisa can help Italians get that letter, and if you follow a few simple steps, you can get it in as little as 30 minutes.
Learn more about this document with the information below.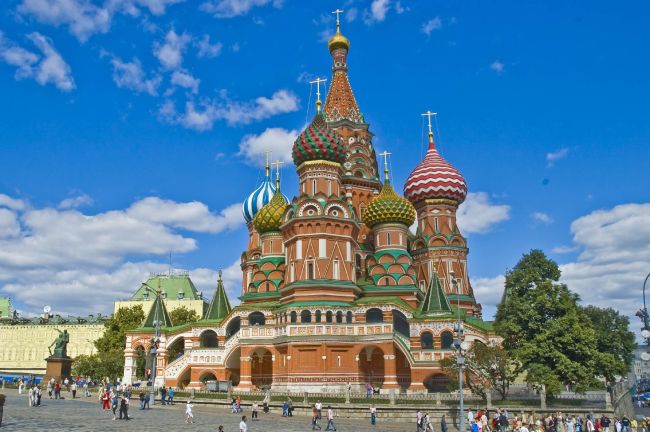 Frequently Asked Questions / FAQs
What is a Russian Invitation Letter?
It's a requirement that's used to confirm that you're legally invited to Russia.
This letter has two parts: the first one is a voucher and the second is only the final approval. Remember that this document is extremely important for you to obtain your Russian Consular visa.
I have an Italian passport, do I need this invitation letter?
If you want to travel to Russia, you must apply for this invitation letter to get your consular visa.
How long is the Russian Invitation letter valid for?
It's valid only for 30 days after arrival.
How many types of permissions or letters are there for Russia?
There are 5 types of documents that you can get with iVisa if you want to visit Russia. 2 of them are invitation letters:
Tourist Invitation Letter
Business Invitation Letter
Kaliningrad e-Visa
Far East (Vladivostok) e-Visa
Saint Petersburg eVisa
What is the cost of these documents?
These are free, but they're quite hard to get since Russia tends to be very burocreatic with these processes. That's why in iVisa we help you to have it faster and easier.
What do I need to provide to get the Invitation Letter?
iVisa will process the invitation letter and the entire process that comes with acquiring it. However, you need to provide a few things so that they can get started. Here is a list of what you need:
Valid passport – If you already have it, take a look at its expiration date. It must be valid for at least another six months from your date of arrival in Russia.
Valid e-mail address – iVisa will send you the invitation letter via e-mail. That's why it is extremely important to offer a valid e-mail address. Make sure that the spelling is correct.
Proof of accommodation – you can get this by uploading a hotel booking, Airbnb confirmation, or you can upload a letter from a host in Russia.
Arrival and departure date (it's not obligatory, but it's recommended)
Number of entries you wish to make (it's not obligatory, but it's recommended)
Proof of finances – this is not always required, but a bank statement should suffice.
A Business card – this applies to people who want to travel to Russia for business purposes.
Accepted payment – the payment to iVisa is made before submitting your application. As methods of payment, iVisa accepts PayPal and also credit/debit card payment.
What are the processing time and fees?
The total price of your visa depends on the type of letter you want and also the processing time. As for the last thing, iVisa comes with three options for Italians:
Standard – when you choose this option, your application is ready in

24 hours

, and it will cost you only

USD $54.49

.
Rush – the timeframe goes down to

6 hours

, and you will pay

USD $110.49

for your invitation letter.
Super Rush – if you are in a rush, you can choose this option for

USD $158.49

. Your application will be processed in just

30 minutes

.
The fees mentioned above are available only to a single-entry tourist letter. If you need to check the different prices for other documents to travel to Russia, then click here.
How can I apply?
Once you have everything you need, you can proceed to fill in the online form. You have three steps that need to be completed. In case you need any help, iVisa has a support service that is ready to take your call 24/7.
First of all, Italians need to provide your general information. You must also choose the type of invitation letter (single-entry or double-entry tourist, business) and the processing time. Keep in mind that both factors will help determine the cost of your visa.

The next step will ask you to review the information provided and make the payment. The revision is much more important than people give it credit for. Corrections are impossible to make after the application is processed.

Last but not least, step three will ask you to upload additional documents. The number and type of document depend on the situation. After you have gone through all three steps, just hit submit and wait.
Once the invitation letter arrives, you will need to visit the Russian embassy for an interview. Don't forget to print the letter you get from iVisa in color. Italians may be required to have some other documents as well, but it is best if you call the embassy to get that information. The requirements may differ according to each person, so it is better to know right from the source.
Can I travel to Russia only with my invitation letter but without a visa?
No, you can't do that. Unless your country is Russian visa-exempt, you must obtain a Visa if you want to enter Russia.
How does the Russian Invitation letter look like?
Is it safe to get my Russian Invitation Letter with iVisa's service?
We have a professional team that has been issuing invitation letters and e-Visas for more than six years, so you can be sure that you're working with the best service possible to make your trip simpler.
If you want to know how secure our services are, check out our testimonials with more than 17,000 reviews from Trustpilot.
I still have doubts, where can I find more information about Russian visas?
If you still need more details about entering Russia, then you can chat with one of our customer service agents, or you can check here more information about the available visas and permissions to go to Russia.
You can start your application form now and just worry about the other steps to get your Russian visa.