Receiving an electronic visa for Russia at the moment is not something possible. However, iVisa can still help the Japanese to travel there by applying for a Tourist Invitation Letter or other similar documents, including a far-east Russia visa.
The document most requested is the Tourist Invitation Letter, due to the fact that it helps you to get your consular visa easier. If you want to know how to properly apply for these documents, we invite you to keep reading this article.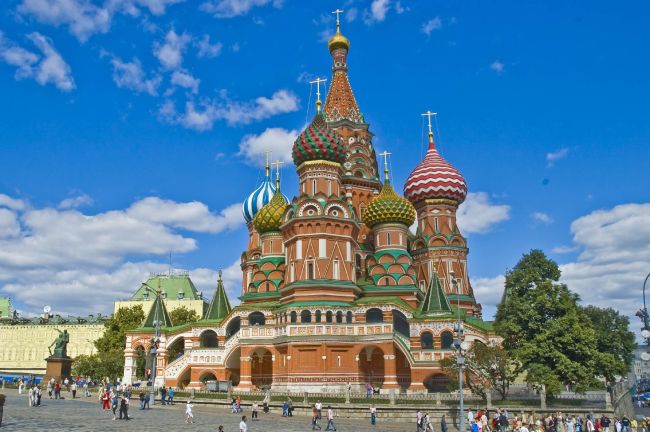 Frequently Asked Questions (FAQs)
I'm from Japan, do I need a visa to travel to Russia?
Yes, Japanese citizens require a visa to enter Russia, regardless of the time they desire to stay there.
What is a Russian Invitation Letter for Japanese?
It's a special document that confirms that you're invited to Russia by a Russian travel company or a hotel authorized by the Ministry for Foreign Affairs of the Russian Federation.
This letter has two stages: the first one is a voucher and the second a confirmation of the Admission of a Foreign Tourist. Remember that this document is important for you to get your Russian Consular visa.
How long is the Russian Invitation letter valid for Japanese Citizens?
In case you decide to apply for this letter, you will have it valid for 30 days after arrival.
How many types of letters are there for Russia?
There are 5 types of documents that you can get with iVisa if you want to travel to Russia with your Japanese passport. 2 of them are invitation letters:
Tourist Invitation Letter
Business Invitation Letter
Kaliningrad e-Visa
Far East (Vladivostok) e-Visa
Saint Petersburg eVisa
What do you need to provide?
iVisa will assist the Japanese obtaining the invitation letter and the entire process required. Just submit a few things so that iVisa can begin the process. Here is a list of what you need:
Valid passport – chances are that you already have one. Just ensure that you take a look at its expiry date. As a plus, the passport has to be valid for at least six months from your date of arrival in Russia. If it is is not, your application will be easily denied.
Valid e-mail address – iVisa will send you the invitation letter through an e-mail. That's why is so important to provide a valid e-mail address. Make sure that the spelling is correct. Otherwise, your visa may end up to someone else or nowhere at all.
Proof of accommodation – you can get this evidence by uploading a hotel booking, Airbnb confirmation, or you can just upload a letter from a host in Russia.
Arrival and departure date
Number of entries you wish to make
Proof of finance – this is not always required, but a bank statement should suffice.
Business card – this applies to people who want to travel to Russia applying for a business visa.
Accepted payment – the payment to iVisa is made while filling in your application. As methods of payment, iVisa accepts PayPal in addition to credit/debit cards payment.
What are the processing time and fees for these documents?
The Russian Invitation letter cost depends on the type of letter you want and also the processing time. Remember that the total price also has a variation according to the type of document, since is no the same an Invitation letter to a Saint Peterburg e-Visa. As for the letter, iVisa comes with three options for Japanese citizens:
Standard – when you select this alternative, your application will be processed in

24 hours

, and it will have a price of

USD 20.00

.
Rush – you just wait for it for

6 hours

this time, and you will be charged

USD 45.00

for your letter.
Super Rush – if you are in an emergency, you can select this option for

USD 70.00

. Your application is already processed within just

30 minutes

.
Don't forget that the fees mentioned previously are available just to a single-entry tourist letter. If you want to check the different costs for other documents to travel to Russia, then we invite you to click here.
How much time do I need to apply?
Just a few minutes, nothing else. Withing just 20 minutes or probably less you're ready with your document.
How Japanese can apply?
You can start filling in the online form once you have collected all you need. Japanese have three steps that needed to be completed. Conveniently, iVisa has a customer service that is ready to take your call 24/7 in case you need any assistance
Firstly, the Japanese have to give general information. In this part, you must also select the type of your invitation letter (single-entry or double-entry tourist, business) and the processing time. Those factors will help determine the cost of your visa so keep that in mind.

The next step will ask the Japanese to do a revision of the information provided and make the payment. The revision is really more crucial than people think about it. It is impossible to do corrections after the application is processed.

Finally, step three is where you have to upload additional documents. The number and type of the document will be case to case basis. Just hit submit and wait after Japanese have completed all three steps.
After the invitation letter arrives, the Japanese will need to go to the Russian embassy for an interview. Do not forget to print letter you receive from iVisa in color. You also may need to have some additional documents as well so it is best if you call the embassy to get that information. The requirements may differ on a case-by-case basis, so it is better to know directly from the source.
Does the Invitation letter guarantee that I'll get the consular visa?
This document allows you to apply for the actual consular visa, but whether you are approved for the visa will be at the discretion of the Russian government.
Can I travel to Russia just with my invitation but without a consular visa?
No, you can't do that. If your country is not a visa-exempt, then you must get an entry visa if you want to enter Russia.
How does this Russian Invitation letter look like?
Is it safe to get my Russian Invitation Letter with iVisa's services?
We have a skillful team that has been working with invitation letters since 2013, so you can be sure that you're working just with the best service possible to make your trip easier.
If you want to know how professional our services are, check out our testimonials with more than 18,000 reviews from Trustpilot.
I still have doubts, where do I find more information about Russian visas?
Do you want to know more info about Russia and its visas? then you can chat with one of our customer service workers, or you can check here more information about the available visas and permissions to go to Russia.
You can start your application form today and just worry about the other steps to get your Russian visa.
Remember that once the invitation letter arrives, you will need to visit the Russian embassy for an interview. Do not forget to print the letter you receive from iVisa in color. As a Japanese, you also may need to have some additional documents too, but it is best if you call the embassy to get that information. The requirements may differ on a case-by-case basis, so it is better to know right from the source