In order to enter Russia, it's important to have the necessary documentation. These documents vary depending on your nationality, as some countries don't need a visa, while others can apply for a Kaliningrad eVisa or other similar documents like the Far East eVisa.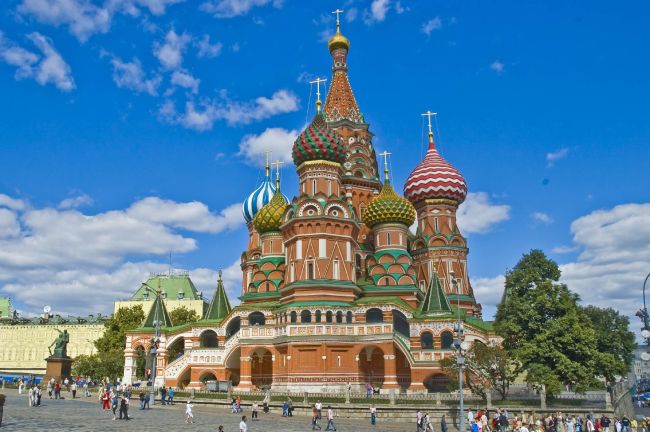 In the case of Mexican citizens, it's possible to hold not only the Kaliningrad and Far East eVisas, but also the Saint Petersburg eVisa, which currently leads the polls as the most requested Russia visa for Mexicans. Better yet, you can apply for any of these eVisas on iVisa.com.
Saint Petersburg is a popular tourist destination in Russia, and the main advantage of its eVisa is that it also allows you to enter Leningrad Oblast. To discover more details about this document, we invite you to read the following information.
Frequently Asked Questions
I HAVE A MEXICAN PASSPORT, DO I NEED A RUSSIA VISA FOR MEXICANS?
Every Mexican visitor needs a visa to travel to the biggest country in the World. But, for your benefit, you can use iVisa.com to apply for a Kalinigrad eVisa or a Far East eVisa, as long as you keep in mind that these eVisas apply only for those regions. If you want to visit other regions of the country, we recommend you contact the nearest Russian embassy. You can check other details about these documents by clicking here.
WHY DO I NEED TO PAY FOR THIS EVISA?
At iVisa.com we simplify the visa process for you. With our services, you'll be able to get your eVisa within a short period of time. That's because we offer an easy-to-use platform, and the tedious part of this process is our job. Therefore, we have to charge you a small service fee so we can work on the hard part of the process. You'd only have to wait a few days or even hours to receive your document!
HOW MANY RUSSIAN EVISAS ARE THERE FOR MEXICAN PASSPORT HOLDERS?
If you have a Mexican passport, you can apply for any of these 3 eVisas:
Kaliningrad eVisa: the information about this visa is unfolded on this blog.
Far East (Vladivostok) eVisa: this is an electronic travel visa that allows you to travel around the East region of the country for a maximum of 8 days Per Entry.
Saint Petersburg eVisa.
You can check out how to apply for the Russia visa for Mexicans here.
WHAT IS THE KALININGRAD EVISA?
The Kaliningrad eVisa is an official travel requirement that authorizes you to enter and travel within the Russian region of Kaliningrad, as long as you're only there for tourism purposes.
HOW LONG CAN VISITORS WITH A MEXICAN PASSPORT STAY IN THE KALININGRAD REGION?
If you carry a Kaliningrad eVisa, you can enter this region for a maximum of 8 days Per Entry. Don't forget that you can only stay there for tourism.
WHAT ARE THE DOCUMENTS REQUIRED TO APPLY?
To apply for a Kaliningrad eVisa, you will need the following documents:
Valid passport because it's the most important document when traveling.
A photo that was taken in the last 3 months. You can get help with that by using iVisa.com's passport photo.
Your travel dates.
A credit/debit card or PayPal account to pay for the service.
An email address where we'll send you the eVisa.
HOW LONG IS THE STANDARD RUSSIA VISA FOR MEXICANS VALID?
Regardless of which Russian visas for Mexicans you decide to apply for (it can be an eVisa or a Paper visa), most of the time they're valid only for 30 days after arrival.
WHAT ARE THE PROCESSING TIMES AND PRICES FOR THE RUSSIA VISA FOR MEXICANS?
The visa cost depends on the processing time you need. We say this because on iVisa.com we offer three processing times depending on how soon you'd like to receive the eVisa:
Standard processing: this option allows you to get the Russian eVisa in

9 days

and it will cost you only

USD $29.49

.
Rush processing: the timeframe is reduced to

7 days

this time, and you'll be charged

USD $51.99

.
Super Rush processing: if you are in an urgent situation, you can select this option for

USD $84.99

. Your application will be processed within just

5 days

.
Whenever you feel ready to start, click here.
HOW DOES THE KALININGRAD EVISA WORK?
Keep in mind that this document is issued electronically by the Ministry of Foreign Affairs of the Russian Government. Therefore, they make the final decision on who gets to enter and who doesn't.
iVisa.com uses the Russia eVisa system to process the eVisa. We basically enter your information into a database that the Russian authorities receive, and after that, we inform you once the document is approved.
Occasionally an eVisa is rejected, and in that case, we will inform you asap so you can discover why. Don't worry, we will try to help you the best way we can so you can receive the document. However, as we said the final decision is made by the Government.
HOW CAN I APPLY FOR A KALININGRAD EVISA?
You can start completing the online form once you have collected all the necessary documents. It consists of three steps, so it's easy to complete. iVisa.com has convenient customer support available 24/7. The steps are:
First, you'll need to give some general information. Then, select the processing time you prefer for your eVisa. This option will help determine the cost of your visa so take note of that.
The next step will ask you to review the information you have given and after that, you'll have to make the payment. Please take a moment to check everything before submitting it. It's impossible to do corrections after the application is processed.
The last step will ask you to upload additional documents if necessary.
After you are done, you submit your form and wait for the eVisa. In case you need assistance to fill your application, iVisa.com has a fantastic support service that you can use to chat to a visa expert 24/7.
DOES OBTAINING AN EVISA GUARANTEE ME ENTRY INTO KALININGRAD?
No, it doesn't. We insist that the final decision is always made by the Government. Having this eVisa doesn't mean that you can enter Russia just like that. The Immigration Officers at the port of entry can refuse entry to anyone, especially if they consider this person unable to fulfill the immigration requirements.
IS IT SAFE TO USE IVISA.COM TO GET MY KALININGRAD EVISA?
It's a common belief that online information can easily leak, but that doesn't happen with our electronic platform. We grant maximum safety for personal details, and at the same time, we invest a lot in the security of our database. In fact, many applicants have felt happy with our service and you can read their opinions here on the review page.
I HAVE MORE UNRESOLVED QUESTIONS, WHERE CAN I FIND MORE INFO?
To receive personal attention, you can click here and start chatting with one of our customer service agents. Also, you can get more valuable information about the Russia visa for Mexicans and other travel documents by clicking here.