We have to tell you that at the moment we are not doing the electronic visas for Russia; However, we can help you with the invitation letter as long as the destination is far-east Russia (the rule applies only to that region). It is important to emphasize that in order for you to obtain a visa, it is necessary that you have an invitation letter either for tourism or business. In iVisa, we offer you that service and in just 30 minutes, you will get your invitation letter.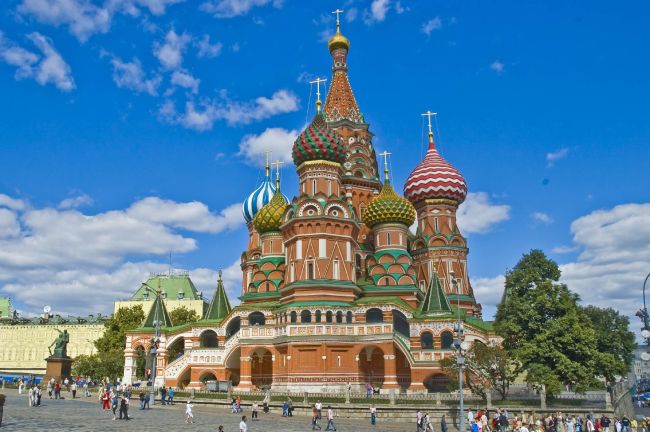 What are the requirements?
iVisa will help you by completing the entire application process as quickly as possible. All you have to do is send us the documents that we will mention below and don't worry about the rest because it will be in our hands.
Passport – your passport needs to be valid for at least 6 more months from your arrival in Russia.

Valid email – to get your invitation letter, you will need to insert a current and valid email address.

Hotel proof – you need to send a hotel booking, Airbnb confirmation, or you can upload a letter from a host in Russia.

Arrival and departure date.

Number of entries you want to make.

Bank statement – it is not always necessary, but to proof your finance, you only need a bank statement.

Business card – if you want to apply for a business visa, you must have this document.

Payment – you will need to have a credit/debit card o even a PayPal account.
How Qatari can apply?
Once you have collected all the required documents, you can apply for this invitation letter. The online form is based on 3 steps. In the event that you'll need assistance, you can contact iVisa's customer service at any time.
In the first place,fill out your basic information. Not only that but you have to choose the type of your invitation letter (single-entry or double-entry tourist, business) and of course, the procedure time. Then, you will know how much you must pay in total.

In the second place, **proofread your application and in case you need to update something to avoid any mistake, just do it. After that, make the payment.

Lastly, attach the requested documents. After you finish, submit your application and then just wait for the invitation letter to arrive by email.
Procedure time and prices
Before choosing, please read carefully each processing and fee that we will provide you below:
Standard – you'll acquire your letter in 24 hours and the fee is USD $61.49.

Rush – the timeframe is reduced to 6 hours this time. The total cost of your invitation letter is USD $102.49.

Super Rush –the total amount will be USD $149.49 and your invitation letter will be completed in 30 minutes.
The rates mentioned above are for a single-entry tourist visa. For a double-entry visa, the procedure speed remains the same with a price increase for each processing speed. On the other hand, the business invitation letter procedure time varies to 24 hours, 6 hours and 30 minutes, respectively. As for the price, you'll need to pay USD $61.49, USD $102.49, and USD $149.49 respectively.
IMPORTANT: Once you get your invitation letter, you will need to go to the Russian embassy for an interview. Bear in mind that you must print the letter in color. We recommend that you call the embassy if you want to know more about some additional documents that you must have.